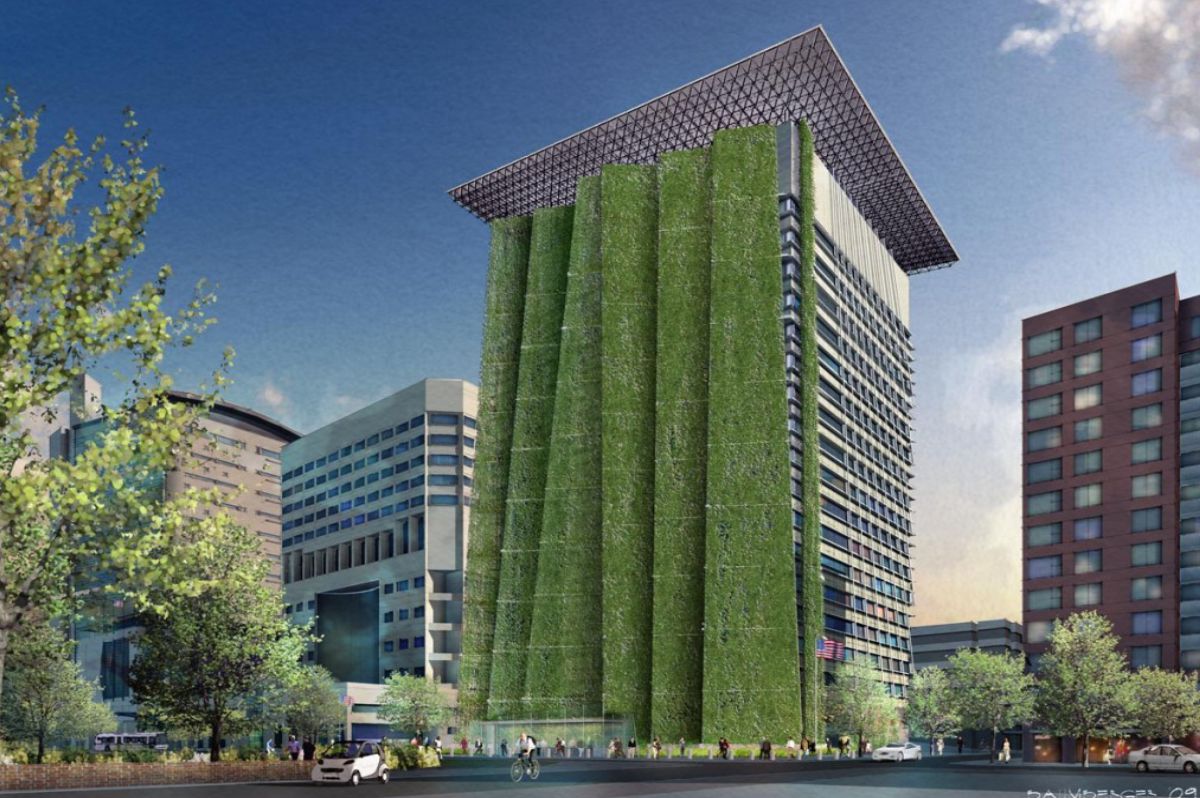 Stepping in to join a global trend of adopting green technology for running office premises through harnessing renewable source of energy, new commercial buildings are towering over and setting new benchmarks in the creation of quality office space.
These buildings have been certified 'green' and have sustainable design features that are said to make workplaces healthier, productive and less energy-consuming.
1 – The ITC Green Centre, Gurgaon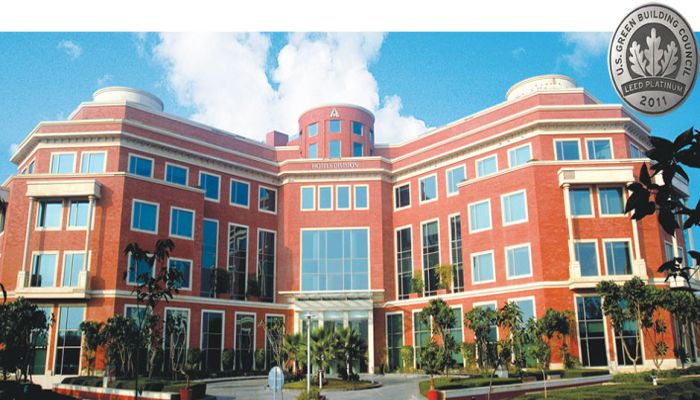 ITC Green Centre is certified as one of the world's greenestbuildings, it beautifully showcases how such structures can be both eco-friendly yet commercially viable, even in a city reeling under acute water scarcity and sinking groundwater level. Located in the city's new industrial hub, the ITC Green Centre has been awarded with the prestigious LEEDS Platinum Award, the first by any corporate house in India. LEEDS, which stands for Leadership in Energy and Environmental Design, is given by the US Green Building Council (USGBC), for outstanding commitment to the environment.
2 – Suzlon One Earth, Pune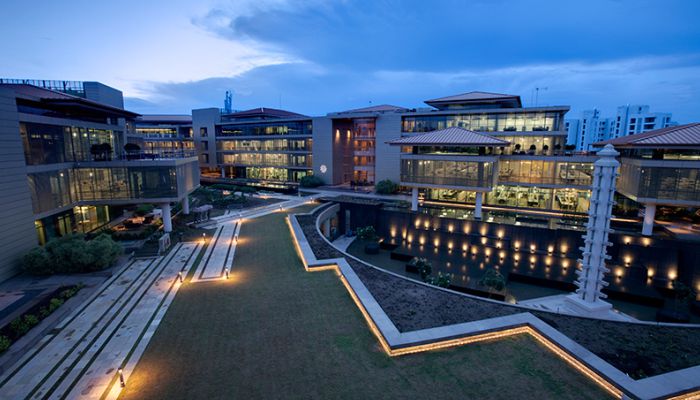 Suzlon is India's largest and one of the world's biggest producers of "clean" wind energy. In keeping with their Green image they have build a Head-Quarters (HQ) building that reflects their global and "Sustainable" status. Spread over 10 acres of land and with a built-up area of 820,000 sqft, in Hadapsar, Pune, India, Suzlon's aptly named "One Earth" signifies recognition of the Earth as a unique eco-system whose resources must be managed responsibly. The building has facilities to recycle all the water it uses, has roof gardens and generates 154 KW of energy on site through a combination of windmills and photovoltaic panels.
3 – Olympia Tech Park, Chennai
Olympia Technology Park was identified as the world's largest green building in the year 2007. It has the lowest energy consumption, high natural lighting systems, 100 percent water recycling and other environment-friendly practices. By effective usage of grey water in the building, Olympia Tech Park has been able to meet its heating and cooling requirements. They have a dual plumbing line where the treated gray water is used for flushing or in irrigation. With a HVAC system they are able to have cool, indoor comfort when it's hot outside providing a year-round indoor comfort solution.
4 – Infinity Benchmark, Salt Lake City, Kolkata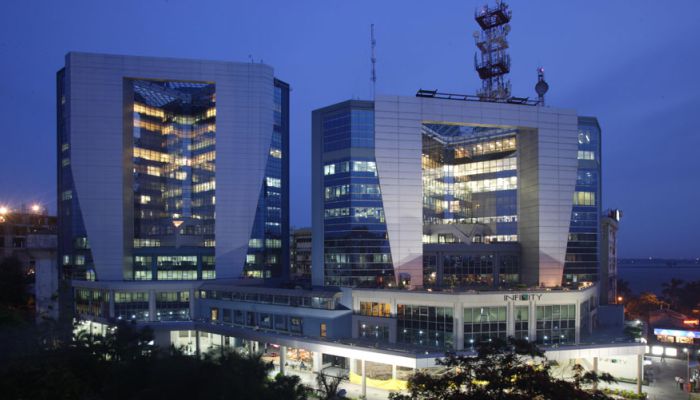 Inaugurated in 2009, this 5,60,000 sq. feet of space spread over 20 floors was then only the 2nd building outside the US and the 7th in the world to receive a LEED Platinum rating. This building is equipped with CO2 monitoring sensors, intelligent humidification controls, rainwater harvesting & waste water recycling systems. The building design reduces the overall energy costs by 30%.
5 – Patni Computer Systems, Noida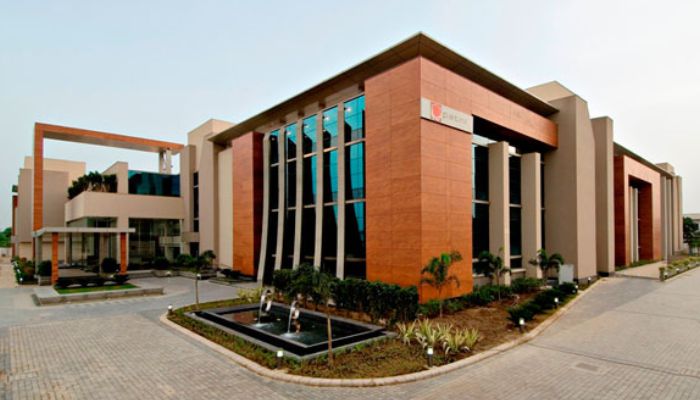 Patni was awarded the prestigious LEED Platinum rating for its green IT-BPO centre in Noida. Set up in a sprawling 5 acres of land, Patni Computer Systems is recognized for company's superior standards of quality, efficient utilization and conservation of energy, water and natural resources. The state-of-the-art environment-friendly facility, set up with an investment of Rs 175 crore, complements the organization's green initiatives around efficient utilization and conservation of energy, water and natural resources.
6 – CRISIL House, Hiranandani Gardens, Mumbai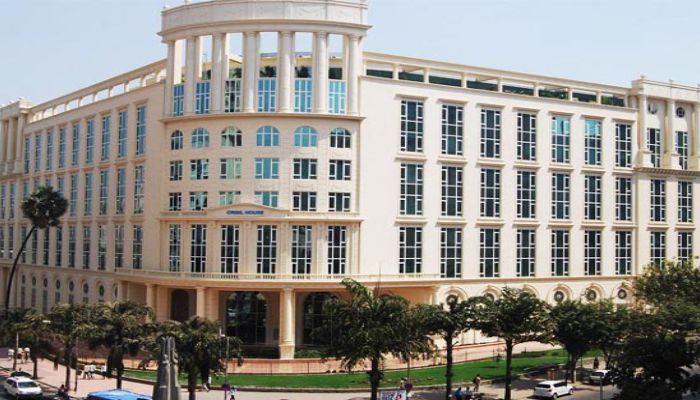 Often dubbed the greenest commercial complex in India, this headquarters of the leading rating agency has 14 gardens inside the building. The building provides energy efficiency through a mix of innovation and cutting edge technology. 70 % of the work area does not require any artificial lighting during the day, which is very rare for commercial building in India. All the interiors are made up of recycled construction material, at the center of the building is an atrium that allows natural light to seep in even the interior parts of the building. Only energy efficient artificial lighting is used in the building that ensures reduced carbon footprint.
Image source : http://eco-friendlyhouses.blogspot.in/