First time Home Buyers looks quite promising and exciting unless you're hit by the ugly surprises and humbled by there is so much to know before you make the final call. You have to dot your I's and cross your t's before you sit face to face with the financer or the builder and do the necessary formalities.
Things first, the size of the home should ideally be based on the budget. It also depends on the number of members in the family and so on. You should know for sure that the builders charge higher rates for higher floors in multi-storeyed buildings. You have to decide what you want; an apartment, independent house or a row house. Whether you need a gym, a swimming pool, a tennis court, auditorium or more? You've got to buy the property from a reputed builder. You have to get a home loan at a suitable interest rate.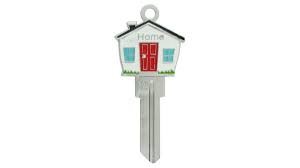 Purchasing a dream home sounds easy but it requires a lot of hard work, financial resources, etc. as a first buyer you should be knowledgeable about many things about the process. You should weigh the different options that you have. You don't purchase a house, again and again, so you should be more careful. The house you buy should take care of all your future needs that are its space, location and many other things.
First-Time Home Buyers Tips & Benefits
How big a house should be? Considering the first-time homebuyer tips & benefits below:
As already mentioned, the size of your house depends on so many factors like your budget
Number of family members today and future expansion in the number
Provision of guests who may stay
Is the house is for your stay or investment only, etc?
All these factors taken together will help you decide on the size of the house.
Legal Documents for Buying a House
The documents should be in place and you should get them checked by a lawyer if needed. Sometimes, a house with incomplete papers will land you in legal trouble later on. So, you shouldn't take any chances. Look for all legal documents for buying a house. These are a few legal documents that are critical when buying property:
Title Deed
Master Plan
Encumbrance Certificate
Copy of Approved House Plan
Land Use Certificate
No Objection Certificate
Commencement Certificate
Property Tax Receipts
Sale Deed
Certified copy of Extract from Khata (land register)
Completion Certificate (CC)
Power of Attorney
Occupancy Certificate (OC)
Probated Will
Land Conversion Certificate if the land had been an agriculture land
How to Qualify First-Time Home Buyer
You should have enough information about the entire deal to qualify as a first-time Buyer. You must have sufficient fund to make the down-payment, budget to finance your loan and interest and money to do some extension or modifications as per your needs.
There is a concept of floor rise when you got to buy a home from the builder. A floor rise means the floor in which your flat is located; the higher it is the pricier. Corner flats are available for a premium.
It depends on your choice of house. Do you want a studio apartment, a 2bhk or 3 BHK? Whether you want a pre-constructed house or a tailor-made house? It all depends on your liking.
Modern houses are so different from the houses of the past. Today you have a lot of amenities like a gym, spa, swimming pool, clubhouse, and so on. You should bear in mind that the costs of these amenities are charged on the purchaser that is you. You should see if you need all these amenities depending on your taste and your lifestyle.
Location is of huge importance. It depends on your workplace, schools of children and the proximity of hospitals, supermarket and so on. You may need access to public transport, metro, railway station, etc. You should also give a thought to the neighbourhood, society of the building and its rules and regulations, etc. you may want your house in a green area or a quieter neighbourhood.
The reputation of the builder:
The reputation and track record of the builder is of importance to you. You should see if the builder has the reputation of completing the house in time and delivering the same to the buyer without hassles. The quality of construction, fitments, interiors, etc. is also very important to consider.
You need fund to buy your home. You may need a home loan to bridge the gap in funds. You've got to choose the suitable lender that sanctions without extraordinary delays and with quick sanctions and disbursals. You will also get tax benefits if you buy a home on a Home Loan.