Proptech companies gained its prominence in the last few years, post dotcom bubble burst. With changing consumer demand the need for a new breed of entrepreneurs and technologies emerged, which can meet consumer expectations and needs. Today, proptech companies are transforming the real estate sector, which is most needed for the industry.
Conventionally, real estate sector players are way behind in technology adoption. The Indian real estate sector is expected to reach market size of USD 1 trillion by 2030 from USD 30 billion in 2017 and contribute 13% of the country's GDP by 2025. It cannot achieve its mark without technology usage. Here, Proptech will play a pivotal role to help to wrest market size and its GDP contribution goal.
Due to multiple policy push from Indian government like Digital India, Startup India and others, the overall startup ecosystem is thriving. It has witnessed that between 2013 and 2018, around 7,200 – 7,700 startups were incepted in India. The incorporation of startups delivering tech-enabled services base is expected to grow by 12% – 15% yearly.
In the last decade, the residential real estate sector has witnessed tremendous change through technology adoption. Change is imminent in the industry, where companies have developed digital platforms to smoothen home buying processes. In commercial space, quickly emerged as the best alternate asset class in the past two years for investors, tried to disrupt the office market with coworking space. Technology has brought efficiency, which was missing in the real estate earlier, reduced losses, information symmetry and addressed customer dissatisfaction issues.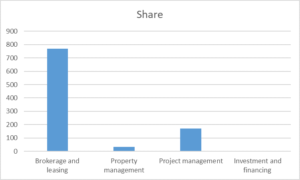 Source: JLL
Over a period, proptech startups have evolved from marketplace business model to full stack service provider to all real estate stakeholders. The first breed of proptech startups (Proptech 1.0) in India primarily focussed on providing digital marketplace for listing residential and retail commercial properties. In a short span of time several marketplaces based proptech startups emerged and expand market reach and reduced the number of market intermediaries to end-users in the real estate ecosystem.
Gradually, after marketplace startups, consumers started demanding more real estate information for effective decision making. This gap in the market led to the inception of several proptech startups mainly focussed on data analytics and data visualization. Even many existing proptech startups evolved to offer service differentiation by presenting complex data visually along with the marketplace. Data analytics services by proptech changed the perception of decision making in real estate industry and able to reduce information asymmetry.
Later, the industry witnessed a new breed of proptech called full-stack service providers. Where a digital transaction of a property is done on a single platform. It caters to the needs of all strata of real estate stakeholders from data information, analytics & data visualization, mortgage service etc, on a single digital platform. Square Yards is one such full stack service provider of real estate industry, where homebuyer delight is kept at center with technology.
Globally, proptech companies between 2013 and 2017 raised about USD 7.8 billion and surprisingly around 60% of these proptech startups are from the Asia-Pacific region. In India, proptech startups raised over USD 1.21 billion between 2013 and 2018. According to several reports on proptech, the global focus has now shifted more towards the integration of digital technology and innovative business models. It is expected that the digital economy will amount to a whopping 18% – 23% of country's GDP by 2025.