Indian real estate has been going through some peaks and troughs in the recent past. Demonetization dealt the first blow followed by an exodus of buyers from the market in tandem with the initial effects of key policy changes like the introduction of RERA and GST. However, what this ensured was the greater transparency of the sector and this clean-up is what is drawing more buyers and investors now. Buyers now feel more confident about owning homes since their rights are impeccably safeguarded through RERA.
The Indian real estate sector has matured to an end-user driven market primarily instead of being an investor led sector which only gives rise to more speculation and soaring prices in several locations. Property prices have corrected in many areas and remained stable in others while lower rates of interest on home loans, emphasis of the Government on affordable housing, lower GST rates and tax sops have managed to draw homebuyers in larger numbers in recent months. Developers are also coming up with several freebies and offers which have helped them clear off unsold inventory around Diwali. So how successful has Diwali 2019 really been for Indian real estate? Let's find out!
Why Diwali 2019 expectations were positive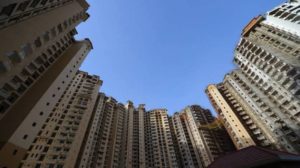 Sales expectations for Indian real estate remained positive in the festive period before Diwali. This was because of several factors as experts put it. Firstly, Diwali is the time when several fence-sitters eventually arrive to purchase their property and developers also provide several freebies and other festive offers to spark higher sales volumes. The Government is also doing its bit towards improving real estate demand, something which developers counted on the most this festive season.
Here are key aspects which drove expectations of a positive Diwali 2019 for Indian real estate-
Policy Changes- The Indian real estate sector is the second biggest creator of employment opportunities after the agricultural sector. It has a big role to play in the growth of the Indian economy. Since it is tied to several other business sectors and industries, the sluggish housing sector has naturally become a concern for builders, buyers, suppliers and also the Central Government. The Government has already released several reforms over the last few months for driving higher real estate sales figures. It has already confirmed a special window for last-mile funding via the fund of Rs. 20,000 crore for mid-income and affordable housing projects. By Government estimates, this will benefit more than 3.5 lakh units in the country. Interest rates have come down on house building advance (HBA) for all Central Government employees from 1st October, 2019. Rates have lowered to 7.9% for a 1-year duration. Regulations have been eased for fund-raising via ECB (External Commercial Borrowing) for enabling smooth funding for buyers who have eligibility under the PMAY (Pradhan Mantri Awas Yojana) and beating the industry's liquidity crunch.
The RBI's role- The Reserve Bank of India has played a vital role in boosting the housing sector as well. At the time of Diwali 2018, the repo rate or the rate at which money is lent to banks by the apex bank, touched 6.50%. Yet, this time around, after 5 rate cuts in succession, the repo rate has lowered to 5.15%, enabling banks to offer home loans at reduced rates of interest. Some are offering home loans from 8.20% onwards which is quite low to say the least.
Sustainable Unit Sizes- One of the major reasons behind sluggish sales of housing units in the country was the total lack of balance between overall supply and demand levels with regard to home sizes. With the emphasis placed by the Government on affordable housing under the Housing for All by 2022 mission, developers have started reducing apartment sizes. They are now launching sustainably or optimally sized housing units at more competitive price points (mostly in affordable/mid-income housing territory) which is drawing more buyers.
Proper Festive Offers- Almost every Diwali, developers come up with special festive offers and deals on their projects. Yet, developers are now offering freebies which are more practical and realistic since they are affected by the liquidity crunch in the market instead of making promises which are surreal or over the top like they often did in the past.
Market still favourable for buyers- The Indian real estate market is still favourable for buyers and tilted more towards them at the moment. The sales slowdown is yet to be fully overcome and unsold inventory levels are still on the higher side. As a result, price corrections/stagnancy of prices fused with freebies and special offers have made the housing market for favourable for homebuyers at present.
These are major factors which led experts to predict a more positive Diwali this year for the Indian real estate sector.
Did the expectations translate into results?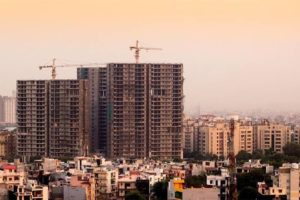 The good news is that expectations of a favourable Diwali for the Indian real estate sector have definitely translated into solid results on the ground. The festive season has naturally infused greater vibrancy and positivity into Indian real estate. Developers have reported sales growth of around 15-20% this Diwali and as per reports released by CREDAI (Confederation of Real Estate Developers' Association of India), multiple projects are about to be completed soon and these are the ones drawing more buyers.
Some experts have stated that 20-25% is the actual increase in sales figures for Diwali 2019 as compared to the festival period last year. The major reason cited by them for this positive development is the cut in the repo rate by the RBI. Studies have also noted that property enquiries have increased rapidly by 10-15% in the NCR (National Capital Region) which includes New Delhi and several satellite cities. The festive period leading up to Diwali is the peak season for home sales or consumer sales in the country. This is the time when people believe that it is auspicious to purchase homes, automobiles, consumer appliances and also gold. The real estate sector has certainly been facing a tough time in the recent past but Government measures have boosted the economy greatly along with the RBI's repo rate cuts.
With home loan interest rates coming down sharply and developers changing strategies based on market dynamics, Diwali 2019 witnessed more positive sentiments on part of homebuyers. Sales teams at several ongoing real estate projects have already reported that buyer counts have gone up sizably in the festive period as per experts at organizations like NAREDCO (National Real Estate Development Council). DLF, one of India's biggest real estate players, recently launched its project in the residential segment at Gurgaon in the festive period. The company has confirmed bookings exceeding Rs. 700 crore on the very first day itself. Several policy changes have naturally boosted the confidence of homebuyers while enabling greater confidence on part of real estate developers.
Some other key developments worth noting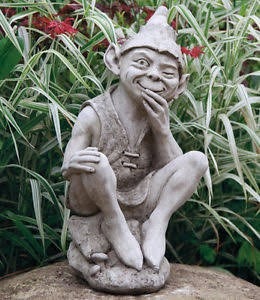 Reports state that home values came down to Rs. 42,040 crore in the period between July and September 2019 as compared to Rs. 50,535 crore in the year-ago period.
The drop of 17% is expected to be compensated by the rise in sales figures and customer interest during Diwali 2019 as per experts. The full figures will only be available once the present quarter concludes.
Homebuyers are now majorly gravitating towards reputed real estate developers and units which are close to completion or are ready to move in.
Real estate growth has also been driven by the fact that more people are likely to make property investments in the festive season.
Real estate developers are also striving to first complete projects before planning new launches.
Positive signals clearly visible in NCR market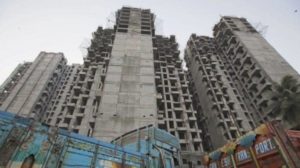 The National Capital Region (NCR) housing market has emitted clear signals about a positive Diwali 2019 for the real estate sector as per reports. Studies state that several key NCR cities in Uttar Pradesh have lowered unsold inventory by a whopping 27% which is quite impressive indeed. This clearly indicates higher festive sales this time around. NAREDCO has already released its report which states that Ghaziabad, Greater Noida and Noida are the cities which have witnessed the highest reduction in unsold inventory levels.
Unsold inventory stocks have come down to 97,270 units by the end of the third quarter of 2019 as compared to 1,31,150 units in the third quarter of 2017. The reduction should be even more once Diwali 2019 figures are collated by experts later on. Developers have been more conscious about reducing supply of new housing units and have been prioritizing completion of existing projects in the NCR and across these three cities. Gurgaon had 2,030 units launched in the third quarter of this year while 1,610 units were cumulatively launched across Noida, Ghaziabad and Greater Noida as per reports.
Gurgaon also witnessed an increase of 7% in housing inventory and currently has 55,900 units in unsold stocks. Unsold inventory also went up by around 20% for New Delhi in this period to 12,960 units as compared to 10,770 units in the third quarter of 2017. However, burgeoning Diwali sales should balance these numbers by the end of the current quarter.
The key take-away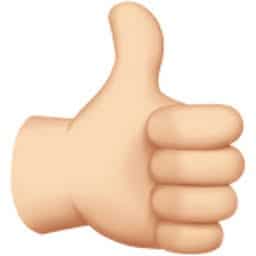 The mood in the housing market is clear- buyers have returned and Diwali 2019 has been largely positive for the Indian real estate sector. Yes, there are still some challenges to be overcome in terms of the ongoing liquidity squeeze, completion of stalled projects and clearing out unsold inventory. However, end-users are back in the market and with multiple Government measures and financial benefits on offer, they are considering home ownership once again.
That in itself is the biggest gain for the sector which has been plagued by multiple challenges over the last few years. The Government has played a big role in stimulating housing demand and so has the Reserve Bank of India (RBI). It is now up to developers to carry the momentum forward by launching new projects smartly as per customer demand and also prioritizing timely project delivery above all else.