The massive transformation brought about in the Indian real estate sector with the efforts of the Central Government has clearly yielded fruit. Yes, the sector is definitely encountering a liquidity squeeze but the positives are many.
Firstly, the government has revitalized the residential segment by emphasizing on affordable housing sops for buyers, interest subsidies, lower GST rates and additional tax benefits. Secondly, the Government has effected a clean-up in the sector with RERA and GST. Ease of doing business has increased and the higher accountability of developers and improved transparency are factors which are drawing more global investors to the sector. Going by the shining fortunes of commercial real estate in India, one can certainly say that Indian realty is poised to take advantage of growing institutional investments over the long haul.
Institutional investments to keep growing in Indian realty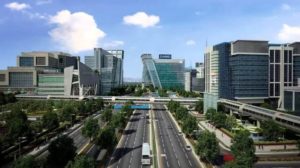 Reports have clearly stated that Indian real estate is expected to garner a whopping $50 billion in institutional real estate investments for 2019 which covers both domestic and foreign investments. This will majorly be due to the relaxation of investment regulations linked to FDIs (foreign direct investments) and also institutionalization of investments in properties which have been completed via REITs (Real Estate Investment Trusts).
The commercial office segment is the preferred asset class for institutional investors over the last few years. 17.6 billion dollars have been allocated by institutional investors via direct investments in the 2005-2019 period. According to reports, approximately 294 million sq. ft. in office stocks will be eligible for absorption under REITs. This will naturally open up investment opportunities worth approximately $35 billion. India is now more conducive for global investors, particularly in terms of real estate. There have been several positive reforms linked to ease of investments in infrastructure, affordable housing and construction segments. The realty sector has not only been regularized and laws have been introduced for institutionalizing investments in ready commercial assets via REIT regulations.
Investors are also showing a marked preference for the co-working category. There are close to 325-330 co-working operators functioning in India's top 7 cities. The average transaction size in this segment has gone up to 52,000 sq. ft. in 2018 from 37,000 sq. ft. in the year 2017. For H1 2019, this has spiralled up to a whopping 97,000 sq. ft. This indicates growing investor appetite for this category in tandem with other segments like commercial real estate, Grade-A office spaces, logistics and warehousing.
PE firms turn life savers for industry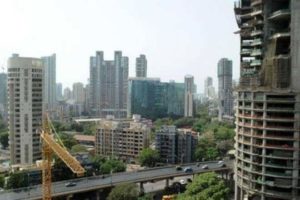 With the ongoing liquidity crunch in the real estate sector and with several NBFCs and banks still shying away from funding real estate projects, PE firms have come to the industry's rescue. Private Equity funds, as per reports, have pumped in a handsome $3.8 billion for the first 9 months of 2019 for Indian real estate. This is higher by 19% as compared to $3.2 billion invested in the same period last year. A major chunk of the investments were allocated for commercial real estate and Mumbai garnered close to 50% as per studies.
$3.6 billion of this tally or a whopping 95% came in as direct equity investments at a juncture when the realty sector is still reeling from the lack of funding avenues. The remainder (5%) was invested in the structured debt form. Commercial realty is the key investment target now for PE players and this trend is expected to gain momentum over the next few quarters as per experts. The successful listing of the country's first ever REIT (Real Estate Investment Trust) is another major factor which has attracted global investors towards the commercial real estate segment in the country.
Several investors are considering similar opportunities with future REITs. In fact, many developers and equity partners have lined up REITs over the next few quarters, many of which may be finalized sometime soon. Embassy Office Parks, the first Indian REIT, was launched this March and has proved to be a success ever since. Out of the $3.8 billion that has been invested by PE players till date, a large chunk (almost 50%) has come in Q3 of the calendar year itself. Foreign PE funds are the dominant entities in the real estate investment arena including Blackstone, Brookfield, Hines and Ascendas. The growth in equity investment can be directly equated with growing confidence in the Indian economy as per experts. The real estate transformation should definitely spur higher returns in the long-term as well.
Quick Facts
Reports indicate that institutional investors will keep preferring commercial real estate assets owing to easier monetization, scope of REIT listings and higher demand.
Commercial real estate garnered 79% of overall investments in the first three quarters of the calendar year or approximately $3 billion.
This is higher by 43% as compared to the same period a year ago ($2.1 billion).
$295 million was invested for the residential segment which is higher than the $210 million it garnered in the same period last year.
Warehousing and logistics and retail witnessed investments of approximately $200 million and $260 million respectively till date this year.
The MMR (Mumbai Metropolitan Region) has garnered the highest inflows of a whopping $1.59 billion which indicates growth of 3%.
Pune has received $390 million which is 200% higher than $125 million received in investments in the year-ago period.
Hyderabad drew $190 million of investments while Bangalore had 17% higher investments flowing in ($490 million).
Equity funding touched $115 million in the National Capital Region (NCR) in this period.
Xander Group establishes new real estate platform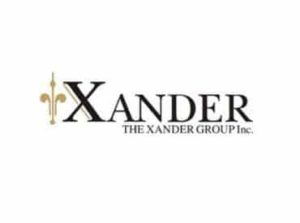 Xander Group, the noted global investment entity has established a dedicated platform for industrial real estate via XIM (Xander Investment Management), its private equity real estate division. XIM Singapore will function as the investment advisor of this India-centric real estate platform. This platform will make an investment of approximately $250 million or more than Rs. 1,780 crore in high-quality and suitable assets over the next year.
The venture will be acquiring real estate assets in the e-commerce and logistics segments along with major industrial corridors in the country. Capital has been raised from several institutional investors in Europe who have formerly been limited partners in opportunity funds sponsored by XIM. 2 million sq. ft. has been used initially to seed this platform with the portfolio covering Chennai and Mumbai. It is anchored by several MNCs and other domestic giants including Kerry Indev, Amazon, TVS Logistics and DB Schenker among others. Xander Group has a considerable presence in Indian real estate and is looking to scale up investments in the industrial and retail real estate categories.
Blackstone achieves major $12 billion landmark in India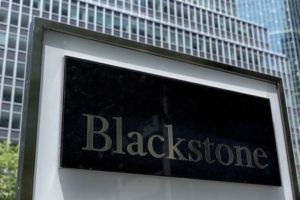 Blackstone has achieved a major milestone, i.e. it has surpassed $12 billion in investments for the Indian market. Blackstone is targeting $13 billion in investments by December this year which will also commemorate the 13th year of its operations in the country. Blackstone pumped in $6.6 billion as of end-September, 2019 for real estate, crossing $6 billion in private equity funding. The investments made by Blackstone Group LP till September are a record for the company in a single year as per reports.
Blackstone Group has made the highest investments in 2019 in the Indian real estate market. There are several other deals looming on the horizon including real estate and private equity and $13 billion can be easily surpassed by year end as per several industry experts. Blackstone has emphasized majorly on commercial real estate transactions which account for close to $5.2 billion of its investment tally. This year itself, Blackstone Group has pumped in $1.6 billion for real estate with the biggest transaction being more than Rs. 4,000 crore for acquiring its remaining stake in IBREL (Indiabulls Real Estate Limited) owned commercial real estate. Blackstone has also played a vital role with its partner Embassy Group for launching the country's first REIT in 2019.
Embassy Office Parks REIT is jointly owned by both companies and there will soon be a second REIT (Real Estate Investment Trust) that the Group is planning with another developer partner in Mumbai, the K Raheja Corp. The first real estate transaction was signed by Blackstone Group in the year 2008 and office assets were acquired from the year 2011 onwards. Blackstone has also pumped in $2 billion in terms of private equity across categories like housing finance, education, packaging and fashion. A majority stake has been purchased in Aadhar Housing Finance as well.
The key take-away
Blackstone Group's soaring investments and recent milestone, Xander Group's dedicated real estate platform and growing investor appetite for commercial real estate coupled with multiple REITs in the pipeline strongly indicate a boom ahead for Indian real estate overall. While the residential sector may require some more time to pick up, the commercial real estate segment is making all the right noises along with segments like industrial real estate, retail, logistics and warehousing.
As a result, the sector may finally be able to shrug off its recent liquidity crunch and move towards future progress backed by major PE players and global investors who continue to have faith in the prospects of not just the real estate sector but also in the Indian growth story.