Jaipur is the capital city of Rajasthan and has an illustrious history for obvious reasons, being named after Jai Singh II of Amer. Jaipur is famously known as the Pink City as almost everyone knows and it is situated roughly 268 kilometres away from New Delhi. Jaipur is a part of the Golden Triangle tourist jaunt which includes Agra and New Delhi and is the gateway to other popular tourist hubs in Rajasthan including Jaisalmer, Jodhpur, Mount Abu and Udaipur. Along with a slew of attractions and some of the most enchanting forts you will ever find, Jaipur is also home to the Amer Fort and Jantar Mantar which are two UNESCO World Heritage sites. In recent years, Jaipur has been witnessing rapid real estate growth and is one of the best non-metro cities to invest in from this perspective. This has largely been due to major infrastructural developments and connectivity improvements.
Jaipur Metro has boosted real estate market 
The Jaipur Metro has given a major boost to the residential real estate market in the city along with the office space sector. The metro line between Chandpole and Badi Chaupar is expected to be completed by August this year as per reports while the second phase of construction will be taken up for the Sitapura Metro line from Ambawadi. This has reportedly been confirmed by Shanti Dhariwal, the Minister of Urban Housing and Autonomous Government. The underground metro will be executed this year as per expectations with trials to take place soon.
The commercial operations started in June 2015 with the Phase 1A being operational between Mansarovar and Chandpole. This phase comprises of nine stations in all, namely New Aatish Market, Mansarovar, Shyam Nagar, Vivek Vihar, Civil Line, Ram Nagar, Chandpole, Railway Station and Sindhi Camp. The 1B phase is the one which is being readied at present. Real estate developers estimate sizable demand along the entire metro corridor and in locations which are near the metro route. This will also lead to the development of surrounding infrastructure including commercial spaces.
Connectivity in Jaipur
Jaipur offers great connectivity to residents. Some of the key connectivity points include the following:
Jaipur is strategically situated on the National Highway 8 which links Mumbai and New Delhi.
National Highway 12 connects Jaipur to Kota and National Highway 11 connects Bikaner and Agra and goes through Jaipur.
There are RSRTC bus services which go to New Delhi, Haryana, Uttar Pradesh, Madhya Pradesh, Punjab, Maharashtra and Gujarat.
There are Jaipur City Transport buses running throughout the city which has depots at areas like Sanganer and Vaishali Nagar.
Jaipur BRTS is a major connectivity development.
Jaipur is home to the Jaipur Junction railway station while other major stations include Durgapura, Gandhinagar, Ninad Benad, Jagatpura and Sanganer.
The Jaipur International Airport is situated at Sanganer which is roughly 12.2 kilometres away from the city centre. It is one of the major domestic and international airports in the country.
Should you invest in Jaipur real estate?
Investing in Jaipur real estate should be a good proposition since it is one of the fastest growing markets in the country and is witnessing rapid infrastructural development. With the completion of the metro project and other infrastructural work, property values should go up throughout the city. There is ample scope of future appreciation with Jaipur steadily attracting several top MNCs and corporates as well. The city is already home to premium projects by leading real estate developers. Some of its top projects include Dhanuka Sunshine Aditya and Manglam Aadhar among many others.
Here are some of the other vital reasons to invest in Jaipur real estate:
Jaipur is a part of the Golden Quadrilateral and is expected to be a megacity by the year 2025.
Investments more than $2 billion are expected to transform Jaipur over the next few years.
Jaipur is only 3-4 hours away from the Capital and is located strategically near major highways.
Jaipur is one of the biggest tourist hubs in the country and a gateway to major destinations in Rajasthan.
Jaipur is also the country's premier business hub for sectors like silver jewellery, gemstones, apparel, carpets, handicrafts, marble and stone items, footwear, engineering products and so on.
Jaipur is getting a mega SEZ (Special Economic Zone) which is being developed by Mahindra & Mahindra.
Jaipur is also the destination for the Reliance Group's Medicity and is one of the fastest growing healthcare and educational hubs of the country.
IT and ITeS sectors are flourishing in Jaipur with top companies like Infosys and Genpact expanding their operations here.
As can be seen, the future seems bright for Jaipur as far as its real estate market is concerned. There are several other prime projects in the pipeline and the realty market will also witness major investments made by end-users and other investors alike.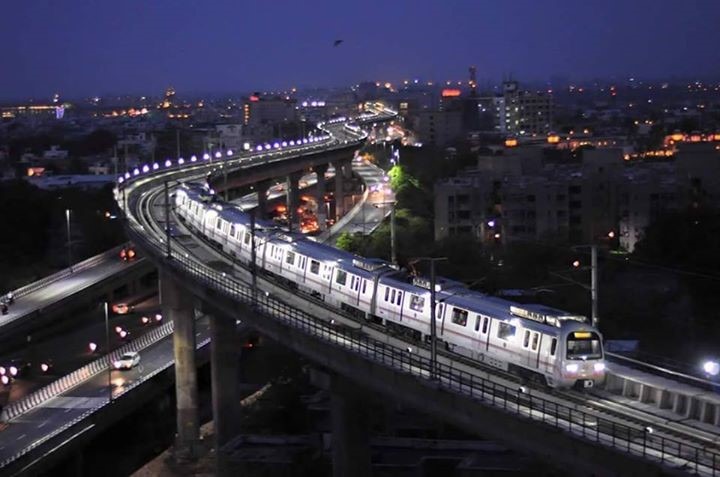 Jaipur is poised to witness major infrastructural and commercial growth over the next few years and this will naturally spark demand for residential housing. The slew of recent measures from the Central Government including the reduction in GST rates for under construction and affordable housing units, will also do their bit towards boosting the realty sector in Jaipur.