For youngsters and new families, having their own home is a dream come true and it is both a huge emotional and financial investment. Home purchases have gone up all over the world because now the property market is largely driven by youngsters who want a place of their own and people are no longer waiting for their retirement to buy a home with the money they receive from their provident funds and the like. With more home loan options and easy EMIs, youngsters are buying and settling down in their own homes by the time they are 30 and this trend is seen growing everywhere.
In the global scenario, about 70% of millennials have homes of their own while 91% plan to do so by the next five years. In the US alone, 5.34 million existing homes were sold in 2018 and out of them about 667, 000 were newly constructed. Even in the UK, the sale of furnished homes went up by 51% in 2017. Young people all over the world are inclined to move into ready to move properties. The same trend can be seen in India where the sale of ready to move units have gone up in cities like Mumbai and inventory of unsold properties has started coming down. As of October 2019, only 21,000 ready to move in properties remained unsold in Mumbai.
Why millennials prefer ready to move in properties
Youngsters and millennials prefer such properties because they can be immediately occupied but such a home has to meet the requirements of the city council or the governing municipality as well and that will include plumbing, electricity, doors and windows and water connections absolutely in place. Under construction properties are still being built and will not have all these factors in place. Here are some of the reasons why millennials in India prefer to move into Ready to Move in homes:
No GST: Ready homes do not pose any more risks as to delays and unscrupulous activities and most importantly, there is no need to pay GST on such homes which has to be paid on under construction properties. Once the Completion Certificate in issued, there is no need to pay GST and youngsters really look forward to this financial relief.
Informed decision: It is often difficult to get a complete picture of what the final project will look like from the plans alone and ready to move in properties give the buyers all the information regarding what they are buying and what will they pay for. The chances of getting cheated are also lower in such properties. One merely has to depend on assumptions while buying an under construction property.
Easy to Avail Loans: With ready to move in homes, it is easier to get a loan and also pay the EMIs without having to spend a lot of money on anything else. Ready to Move projects are also registered with banks and also have a better market reputation. The documents are all in place and all the permits and certificates have been availed as well like occupation certificate, completion certificate, building plan, encumbrance certificate, mutation certificate, NOC and others.
Tax benefits: With ready properties, a number of tax benefits can also be availed and this is based on the person's mode of payment. Home loan tax exemptions can be availed under Sections 80C, 80 EE and 24 of the Income Tax Act.
No Delays: With ready to move in homes, there is no scope for uncertainty and millennials do not want to remain hanging on the future of their dream homes. There is also no increase in costs after the token money has been paid and the pre- decided costs of the home are fixed. The money is paid, the paperwork is done and one has the home to themselves.
Other millennial home-buying habits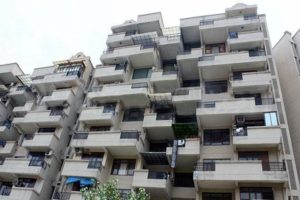 The GenY today belongs to an upwardly mobile social class and they look for homes which are a reflection of their personalities. They are also health and environment conscious, which is why the developers are including a plethora of activities in their properties from sports courtyards to gyms and swimming pools. They also prefer luxury living but it is not simply limited to carpeted floors and fancy fittings. They are more concerned about the locality and the amenities available around them. This generation travels a lot and hence they want the best of the world made available to them.
Moreover, the millennials today are also a lot more conscious about their environment and they are mindful about the carbon footprint they leave behind, which is why some prefer homes with sustainable resources and powered by green energy. Physical as well as mental wellbeing are equally important for them. They prefer communities set amidst verdant greenery and yet want all the infrastructural facilities as soon as they step out of the gates. Developers are also pushing themselves to come up with these ideal living spots and millennials, most of them double income families with both the spouses working, are not averse to paying the high prices that come with such properties as it adds to their lifestyle quotient.
For the millennials, social media influences their lives in a big way and they are extremely conscious about ratings and comments. They have a mind to speak on anything and everything ranging from a product they buy to a political figure. So it is only natural that they put a great deal of thought when they are investing in a home of their own. Hence, it can be said that millennials are in a way, shaping the methods in which goods and products are delivered. With their increasing purchasing power, they want everything customized to their needs and the home they live in is no different.
Hence, home developers today have to concentrate more on innovation and they are likewise upgrading their technology to that effect. They are coming up with new architectural designs and they are trying to provide everything to the young home buyers as much as they can, ranging from groceries to restaurants and cafes by their doorsteps. Some developers are going so far as to offer smart home solutions and providing completely connected homes linked through Wi-Fi.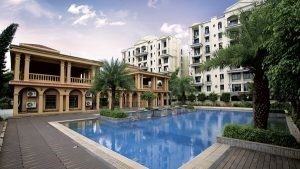 What developers should keep in mind?
If a developer wants to reach out to the young millennial today, then he has to know his target audience inside out. It is no longer just enough to construct a property but a good deal of logistics and research goes behind the same. The young buyer bases his decisions on reviews and it is important to provide loyalty programs and incentives to enhance his interest all throughout the buying process. Otherwise, they may simply move onto another property since they are more flexible than the previous generation.
Speaking in terms of flexibility, the Co- Living concept has also become very popular amongst millennials. These are the perfect places to stay, offering a wide range of services with all the tenant requirements taken care of. These are not dull and drab buildings which the landlord has rented out because he does not want to live there himself but these are highly modern spaces, complete with trendy lounges, libraries, Wi-Fi connectivity, game rooms and gyms. Co- living spaces offer the chance to cut down on mundane everyday activities. Co- Living spaces are great for the young people who move around a lot for their work. Most of the youngsters are now averse to be bound by a desk and they prefer to freelance and spend their free time as they would like.
Co- living spaces help them grow by enhancing community living with like- minded individuals. These youngsters comprise the mobile segment of today's population and they do not want to stress about day to day living when there is so much that is to be seen and done and this is a place where young professionals can live out both their social and personal lives without one hindering the other in any way. The co- living sector alone is worth 93 billion dollars in India and this is something that will go on to become even larger in the coming years. This is an opportunity that Indian real estate developers should seek to cash in on, particularly across major Indian metros and fast-growing Tier-1 cities in the country. Co-living reflects what the professional modern-day millennial desires when he/she is renting. For everything else, there is a strong element of customization, prompt service and infrastructural aspirations which have to be catered to while buying a home.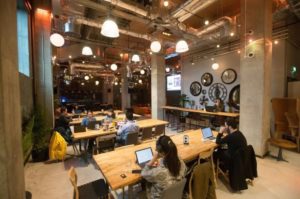 With millennials today having a much different outlook than their predecessors, for them, the sky is the limit. It remains to be seen what else they have in mind when it comes to their living spaces in the years to come. One thing is quite clear though- millennials are quite interested in home ownership and real estate as opposed to previous speculation about them not being interested in settling down at all. Agreed, they may take their time and experiment with their lives and careers, which is when co-living solutions could be the perfect fit.
Ultimately, they will come back to roost, family in tow, seeking homes that match their global aspirations and elevated lifestyles. This is the interesting relationship between Indian real estate and millennials today and may it continue to prosper since India will keep getting younger over the years in terms of its workforce and earning population as per several studies.