Bangalore's real estate market has been comparatively steady if you take other major Indian metropolises into context. In spite of a major slump in Indian real estate, Bangalore has held steady due to a combination of factors including the growth of the IT and ITeS sector and other technology sectors, higher employment and the steady influx of people to the city from other towns/cities for professional pursuits. This has kept the housing market ticking while rapid growth of physical and social infrastructure has also been a major plus point.
However, it is quite natural that being a fast-developing city, Bangalore has steadily become more congested and the urban sprawl has already expanded to include several peripheral areas of the city. To relieve the urban pressure on Bangalore, the State Government and authorities are reportedly considering newer districts for expansion in the future.
One of these districts may be the Ramanagara district that could become Nava Bengaluru on the lines of Navi Mumbai which has given a new lease of life to housing, infrastructure and lifestyles in Mumbai. However, it still remains to be seen whether Nava Bengaluru ultimately sees the light of day. If it does, it will serve to widen the Bangalore real estate market even further while opening up growth avenues for real estate and infrastructure players along with offering scope for commercial and IT expansion. Improving connectivity and affordable home prices may also equate to a win-win situation for prospective buyers.
The story of Ramanagara District and how it is being considered as the next Nava Bengaluru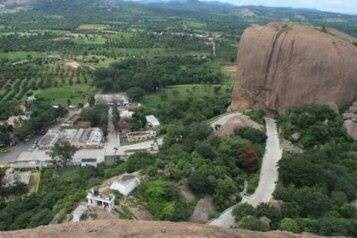 The Karnataka Government, as per several reports, is considering renaming the Ramanagara District to Nava Bengaluru in a model similar to Navi Mumbai. This is being considered in a bid to draw greater investments to Karnataka. C.N. Ashwath Narayana, the minister in charge of the district and deputy chief minister, has already talked in detail about this new idea. However, the move to rename the district has run into stiff opposition from former Chief Minister and leader of the JD (S), H.D. Kumaraswamy.
Ramanagara City or the district headquarters, is approximately 50 kilometres away from Bangalore. This district was created during Kumaraswamy's tenor as Chief Minister of the State in the year 2007. The city lies on the way to Mysuru and many who watch Bollywood movies know that the famous film Sholay was shot in Ramanagara and the location depicted in the film was even called Ramgarh. According to Narayana, due to Bangalore becoming overtly crowded and the rise of infrastructure issues in the city, it was imperative that the Government chose to develop Tier-2 cities for the next growth wave, particularly at a time when investors were still coming straight to Bangalore without choosing adjacent towns/cities in the State.
This proposal has however been resisted by the former Chief Minister of Karnataka, H.D. Kumaraswamy who has stated that renaming the Ramanagara district will not change its eventual destiny and the lives of the people. He has stated that development programs planned for this district should first be implemented before thinking of renaming the district for attracting investments. He has also emphasized upon the rich heritage and history of the Ramanagara district for this purpose. Chief Minister B.S. Yediyurappa has clarified that the Government has not taken any concrete decision in this matter. Renaming the district will naturally give it a major boost from an economic perspective according to Narayana. Linking Bangalore's image with Ramanagara will naturally help in positioning the district as an upcoming destination for doing business.
Some other aspects to keep in mind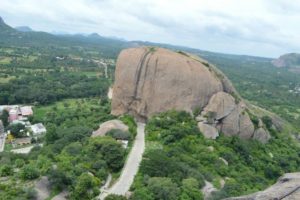 The State Government is already conducting an exercise for determining whether the Ramanagara district which is located to the south of Bangalore, can be renamed as Nava Bengaluru. Officials from the industries department have also raised up this demand in recent times and the Government is yet to decide on the matter. The industries department has already stated that Bangalore holds huge value and potential as a major brand with regard to attracting more investments but since the city has already reached saturation point due to non-availability of ample land for development, new measures need to be taken.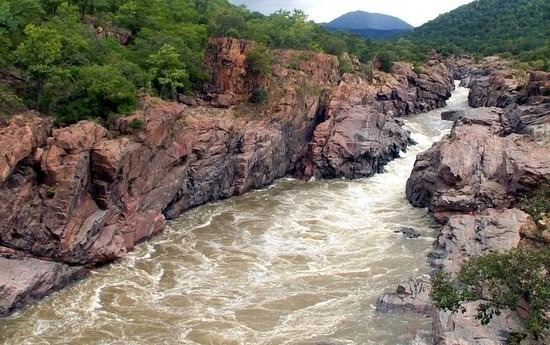 Bangalore is the biggest and most preferred investment hub in Karnataka and garnered 70% of the total investments of the State for 2018-19 as per reports. It is also one of the world's biggest technology hubs. The city has fostered rapid growth of the IT and ITeS sectors due to its stringent regulatory environment and competitive pool of talent. Renaming Ramanagara as Nava Bengaluru may thus help in drawing more investments and easing the pressure on the capital. The district comprises of Ramanagara, Channapatna, Kanakapura and Magadi Taluks. Previously, residents of the area had demanded the renaming to the locality to Bangalore South although this proposal did not find approval owing to historical factors.
Ramanagara, in comparison to Bangalore, possesses ample water and land for industry purposes. It is also strategically located between the capital Bangalore and Mysuru, thereby making it an ideal spot for large industries. Yet, the challenge currently lies in the fact that the area is hardly known outside Karnataka and global players wish to invest only in Bangalore due to its soaring brand value. Changing the name to Nava Bengaluru will thus help Ramanagara benefit from this brand value while also benefiting from rapid industrial and business growth. The Government has previously received several proposals for a change in name. Several people have also advocated for Nava Bengaluru as the name and now, the final decision rests with the Karnataka State Government. DK Shivakumar, the Congress politician, who represents Kanakapura as the MLA in the district, had previously proposed Bengaluru South as the name of the district in the year 2006. However, the then-Chief Minister did not approve the proposal. In the colonial period, this area was called Close Pet and it is home to the biggest silk market in Asia.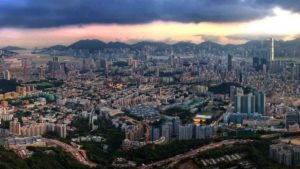 This market alone ensures contributions to the state exchequer of thousands of crores as per reports. In the same district lies Bidadi which is a major auto hub with Toyota possessing a large production facility here. However, major industries have not crossed beyond this area for setting up units. Establishing Ramanagara as a major industrial and technology hub will help in decongestion of Bangalore which is already saturated and bursting to the seams in terms of infrastructure and traffic. This will also ensure higher employment generation for local residents in rural zones on the peripheries of Bangalore. If the name is change to Nava Bengaluru and large scale development is undertaken on the lines of Navi Mumbai, then this will widen the real estate market of the city while also helping the Government set up a sister hub for industries, manufacturing and technology alike.
Other infrastructural developments in Bangalore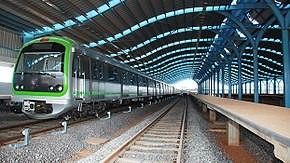 Bangalore is set to benefit from a slew of infrastructural measures proposed in the last State Budget. The Government has already proposed the Nava Bengaluru Kriya Yojane which will be implemented for a cost of Rs. 8,015 crore approximately with a view towards building user-friendly and effective infrastructural facilities. This amount will be deployed over a period of 3 years as per reports. The traffic system will be ramped up with 6 elevated corridors and Rs. 1,000 crore has been allocated for the same.
The suburban railway system will be ramped up with Rs. 23,093 crore being the budget for setting up the Bengaluru Rail Infrastructure Development Entity or B-RIDE under the partnership of the Central and State Governments. The Peripheral Ring Road will be built for an approximate cost of Rs. 17,200 crore and this will decongest the city considerably. The Budget has also proposed reconstruction of extensive storm water canals within a period of 3 years to prevent flooding across all Corporations.
The Bengaluru Mobility Plan will take care of transportation needs in the city and there will be metro railway expansion and widening of roads in tandem with construction of railway over-bridges and other infrastructure. An additional loop will be built on the current K.R. Puram and Hebbal Flyover. There will be a new underpass at Goragunte Palya as well. The metro railway route already caters to 3.75 lakh people each day as per estimates and covers a network of 42.3 kilometres. The metro line will be increased from CSB (Central Silk Board) Junction in Bangalore to the Outer Ring Road-Airport through Hebbal and KR Puram. This will naturally boost real estate markets in these areas. All these infrastructural developments may be much needed booster doses for Bangalore's real estate market.
Investors gung-ho on future prospects of Karnataka
As per latest reports and studies, investors are betting big on Karnataka for future investments. CREDAI (Confederation of Real Estate Developers Association of India) has already stated that Karnataka is one of the major industrial hubs of the country at present. CREDAI is hoping to witness sizable demand from investors as far as setting up industrial units in Karnataka is concerned along with real estate progress. The realty sector is expected to witness a future boom in Karnataka by the year 2022 as per the premier real estate organization.
CREDAI officials have stated that some of the biggest affordable housing markets in Bangalore are Sarjapur Road, Whitefield, Hoskote, Mysore Road and Kanakapura Road. These are markets where buyers are responding positively to housing projects with prices under Rs. 45 lakh on an average. These are areas which will drive the future real estate growth of Bangalore according to the organization. The IT and ITeS sector along with startups, are driving huge real estate business in Karnataka in recent years as per reports. Karnataka and Bangalore should keep garnering handsome investments over the next few months from institutional and other foreign investors.
CREDAI is advocating a swifter system for sanctioning plans and approvals in Karnataka for enhancing the ease of doing business in the State. Bangalore has also witnessed growth in emerging segments such as co-working and co-living while the commercial real estate segment remains extremely strong. People are also showing interest in rental housing units which come with all additional services. The need of the hour is now to extend Bangalore's Midas touch to peripheral areas and new districts of the State in order to ease up the pressure on city infrastructure while creating new growth zones for real estate, industry and IT alike. Renaming Ramanagara as Nava Bengaluru may be the Government's way of doing just that. However, it remains to be seen whether the proposal ultimately sees the light of day.