The Indian real estate sector is witnessing several marked improvements as a result of Government reforms. While the residential real estate space is recovering steadily from the market slump of yesteryears, it seems to be boom time in the commercial real estate sector with growing investor interest and blockbuster deals. This has now prompted real estate developers to consider monetization channels for office space assets with all-time high levels of interest from investors.
Key Market Trends in Office Space Segments
Q3 2019 has witnessed absorption of Grade A office space to the tune of approximately 11 million sq. ft.
12 million sq. ft. has reportedly been completed in this period.
Office stocks went up by a whopping 5 million sq. ft. in Hyderabad which makes it at par with office stocks in Chennai and Pune.
Net absorption in the first 9 months of the year touched new highs across India's 7 major cities, outstripping 2017 and 2018.
Completion of new office space has also outstripped thresholds seen over the last 2-3 years.
Demand for office space is at an all-time high and should go up further prompted by the growth of IT and ITeS firms, technology companies and the advent of co-working in major Indian cities.
Over the passage of time, skyrocketing demand for office space and commercial real estate may translate into higher demand for residential real estate as well according to experts.
H1 2019 witnessed gross office space absorption of 24.2 million sq. ft. across the top 7 Indian cities, reporting an increase of 2% as compared to H1 2018.
Bangalore was the top leasing player with market share of 30% in this period.
It was followed by Hyderabad and Delhi-NCR with shares of 16% and 18% respectively according to reports.
Experts predict that annual gross absorption of office space should touch 50.3 million sq. ft. by the year 2023, outstripping annual absorption levels by a whopping 18%.
Key demand drivers may be the BPO and IT sectors along with manufacturing, engineering and pharmaceuticals.
There will be more demand for setting up in-house global centers in India which will keep fuelling office space demand.
Net absorption levels touched approximately 21.8 million sq. ft. for the first half of the year.
Flexible workspace providers accounted for 4.5 million sq. ft. in this period which indicates 25% of growth as compared to the year-ago period.
New office space supply levels went up to 23.2 million sq. ft. which is higher than the first half of 2018.
Rentals also increased by 8.1% approximately on the back of demand, spurred majorly by skyrocketing growth in Hyderabad and Bangalore.
Developers seek asset monetization avenues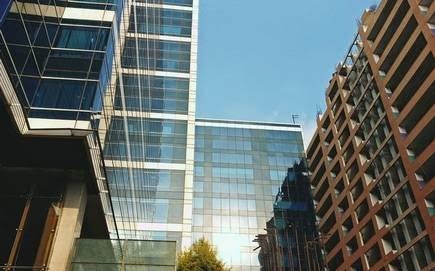 Top developers of office space and commercial real estate in the country, namely Prestige Group, K Raheja Corp, DLF Limited, Embassy Group, RMZ Corp and others are now considering raising funds for scaling up their portfolios while lowering debt and monetizing office space assets. This shift in strategy comes at a significant time when institutional investors are more interested in acquiring office space assets in India.
Real estate developers are now looking at fund raising avenues via debt and equity and also via private equity players and other investors. They are also considering taking the REIT (real estate investment trust) route for raising capital. DLF Limited is looking at capital raising initiative via private equity funds for several commercial ventures. It has already pared debt via the sale of its promoters' stake in the rental division to GIC Pte Limited. It is now considering development of office buildings on fully-owned land parcels.
At the same time, Prestige Group, which is based in Bangalore, is looking at monetizing its portfolio of commercial real estate. It will be tapping retail investors for office projects which are being built at the moment while also considering a REIT for steady rent yielding office space assets. It will also look at roping in a strategic investor for several under-construction office space projects. The Group already possesses approximately 12 million sq. ft. of office space that is being constructed while a similar figure is being planned for the future. These projects cover several southern markets along with the National Capital Region (NCR) and Pune.
Why developers are thinking on these lines
2019 has been a landmark year for commercial real estate in India, specifically office space and there have been big-ticket investments made in the sector. There is huge demand for office space and the first REIT in India was successfully launched sometime earlier courtesy Embassy Office Parks. Office space transactions have touched a whopping 47 million sq. ft. in the first 9 months of this year, indicating growth of 30% as compared to the year-ago period. This may reach a record high level of almost 60 million sq. ft. by the end of the year as forecasted by several studies and reports.
Office developers are now looking at beefing up their offerings while tapping maximum benefits and value from their office space holdings at the same time. Embassy Group launched the REIT earlier in 2019 with Blackstone Group LP and is now looking at divestment of its assets for lowering debt and building up its internal funds. The Group has already extended its ROFO (right of first offer) invite to its REIT sometime back for purchasing around 8.7 million sq. ft. in the Embassy Tech Village at Bangalore. This may be valued at roughly Rs. 6,000 crore while Blackstone has already pumped in close to $1.6 billion in Indian commercial realty in this period.
K Raheja Corp from Mumbai owns several office parks across western India and even south India. It is now planning to launch an REIT early in 2020 as per reports. Office space transactions are now getting bigger and surpassing record levels as per industry watchers. RMZ Corp is also looking at raising capital from institutional investors via both debt and equity for projects in Bangalore, Chennai and Mumbai. Real estate developers in the office space segment are finding it easier to attract funding from investors due to spiraling demand. K Raheja Corp, in tandem with the Blackstone Group, has reportedly green-lighted a plan to raise close to Rs. 3,500 crore or $500 million by listing jointly owned income generating commercial assets in an REIT as well. They may file the requisite documents with the regulator in a month's time and the listing may be concluded by the end of Q1 2020. This REIT will have office space assets in Pune, MMR, Chennai, Hyderabad and Bangalore.
Some other vital points worth highlighting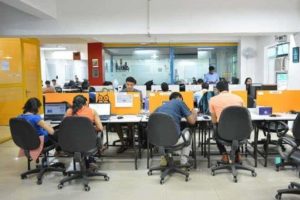 The Embassy Office Parks REIT has garnered hugely positive responses in the industry, offering an alternative monetization avenue for real estate developers.
There is considerable demand for office space along with lower vacancy rates and growing rentals.
The success of the country's first REIT has given more confidence to global investors to consider this segment.
Along with traditional sectors, e-commerce and co-working are accounting for a major chunk of office space absorption in the country.
Going forward, office space trends will cover newer formats for workplaces along with more space-efficient and cost-effective building plans.
Global players will keep acquiring high-quality office space assets and landlords will have to invest in smarter, high tech buildings.
Landlords will be emphasizing more on the mix of tenants for office buildings in order to keep occupiers engaged for a longer period of time.
High demand and supply will remain more focused on key cities like the NCR, Mumbai, Hyderabad and Bangalore.
A large majority of new office space supply and leases will be driven by major infrastructure developments including roads, highways, metro networks and new airports.
With occupier benefits in the SEZ/tech park category set to conclude in March next year, transactions should be higher in this segment in the next few months.
American corporate majors will continue playing a dominant role in the office space market in India.
More global and domestic companies will be looking at India as their hub for setting up global operations or technology driven service enterprises. This will naturally increase demand for office space greatly.
Developers will keep shifting towards smart office spaces backed by technology and quality facility management.
Green spaces, LEED certification and WELL certification will also be prioritized in the future.
More mobile, agile and flexible workspaces to be focused on by developers.
As can be seen, the Indian office space sector is in overdrive in terms of growth and there will be sustained investor interest and mega transactions in the pipeline over the next few months. With more REITs on the anvil and innovative funding channels for developers, this segment should galvanize the Indian real estate sector by a great deal in the near future.