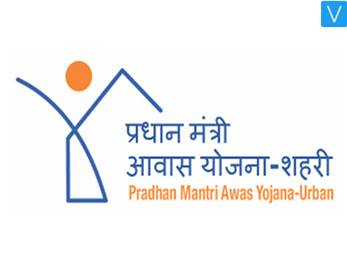 PMAY 2019 comes as a government initiative and effort to encourage people from the weaker sections to finally fulfill their dream of owning their homes.
Pradhan Mantri Awas Yojana or PMAY 2019 has been established to provide affordable housing for the weaker section of society. It is a government initiative which aims at fulfilling the vision "Housing for all by 2022". This scheme began in June 2015 to build 2 Cr houses through financial assistance by the government of India. It was decided to go ahead with the scheme in a phased manner. PMAY will span across various Indian states to help the urban poor by 31st March 2022. It will be the year when the nation will celebrate its 75th year of Independence.
The affordable homes for the people will be made a reality through cooperation between the central government and real estate builders. It has been visualized as such by the government. One can apply for the PMAY scheme and get the benefit of subsidy up to 31st March 2022. The housing scheme has two categories: Urban and Rural. It has been made sure that all the houses shall be self-contained units with toilets and electricity. Electricity will be under the Subhagya Yojana. The households will be given LPG connections under the aegis of Ujjwala Yojana. Drinking water facility will be provided with Jan Dhan Yojana Banking benefits. In a way, the scheme has been merged with other beneficial schemes.
Credit-Linked Subsidy Scheme
PMAY scheme ushers in the Credit-Linked Subsidy Scheme for home loans in the urban areas. These are targeted at Economically Weaker Section, Low Income Group and Middle-Income Group buyers. These schemes can be utilized for buying new as well as used housing units, expanding/renovating one's home and so on.
Components of the Project
This project comes with components such as in-situ slum redevelopment and affordable housing. The PMAY 2019 has a private sector partnership using land as a resource and affordable housing comes through the Credit Linked Subsidy Scheme. There will be central aid to the tune of Rs. 1 lakh to 2.30 Lakh. It is a well-known fact that PMAY is an effort by the central government to encourage underprivileged and economically struggling sections to buy their own affordable homes, costs of which will be majorly shared by Central and State Governments.
Important features of PMAY:
The government will provide interest subsidy @ 6.5% for Economically Weaker Sections of society and the Low-Income Group. For the Middle Income Group, the subsidy will be @ 3% to 4% across two categories.
There is a novel idea attached to the scheme. PMAY homes will make use of eco-friendly technology for their construction. The ground floors of any housing scheme will be reserved for PMAY. Differently-abled and senior citizens will be given preference.
Pradhan Mantri Awas Yojana 2019 list of beneficiaries:
Pradhan Mantri Awas Yojana Urban (PMAY-U) covers more than 4,000 towns. The Urban Development Authorities as well as the Special Area Development Authorities, including the Industrial Area Development Authority and other authorities for urban development are all included in the PMAY – U fold. There is the Ministry of Housing and Urban affair that is responsible for this scheme. According to this ministry, progress has been rapid across most Indian States so far.
There are 83 Lakh approved houses. The number of completed houses is 26 Lakh and the tally of occupied houses stands at 24 Lakh approximately. The amount to be funded is around Rs. 4, 95, 000 Crore. Rs 51 crore has already been utilized.
Pradhan Mantri Awas Yojana Gramin (PMAY-G)
There was one Indira Awas Yojana earlier which has now come to be known as PMAY Gramin. In the year 2016, the names were changed. It is aimed at providing convenient and affordable houses to people in rural India. The sole exceptions are Chandigarh and Delhi. It has been the noble objective of the Government to ensure affordability for people living in old and ramshackle buildings to switch over to well-made and well-maintained sustainable houses. It has been seen under the project that people living in inaccessible or difficult terrains get a better deal in terms of housing benefits. It comes under the Integrated Action Plan (IAP). Until now, around 1 Crore houses have been approved for all states in India.
Eligibility Criteria under PMAY:
| | |
| --- | --- |
| Income Group | Annual Household Income |
| EWS | Up to Rs. 3 Lakh |
| MIG 2 | Rs 12 Lakh – Rs. 18 Lakh |
| MIG 1 | Rs 6 Lakh – Rs.12 Lakh |
| LIG | From Rs. 3 – Rs. 6 Lakh |
Minorities under PMAY 2019
SC/ST/OBC will be considered minorities under the scheme. If one claims to be a minority, one has to furnish caste and income certificates likewise.
Women under PMAY 2019
Women under EWS and LIG categories can be considered under PMAY.
Special Provision for women:
The owner of the property must be female. This is true of EWS and LIG applications. The applicants should be first-time home buyers. They should not have any pucca house.
What is a family under the scheme?
There is one condition that has to be met to single out a family. A family includes the husband, wife and unmarried children. None of them should own a house. They must not own a house anywhere in the country. For a married couple, either joint or single ownership is permissible and there will be only one subsidy.
GST Rate @18% will be applicable for all financial transactions.
Home loans under the Credit Linked subsidy Scheme will have 20-year tenures.
Phases in PMAY Scheme
There are three phases in all.
In PMAY phase 1, 100 cities will be covered. The period will be from April 2015 to March 2017.
In PMAY Phase 2, 200 cities will be covered between April 2017 to March 2019.
In PMAY Phase 3, the rest of the cities will be covered. The duration will be from April 2019 to March 2022.
Identification method of beneficiaries
The identification process will be carried out based on data from the Census report. It includes the following:
Scheduled castes (SC) and scheduled tribes (ST).
Non SC/ST and minorities in the Below Poverty Line (BPL) category.
Bonded labourers who have been freed.
Next of family as well as the widows of individuals from the paramilitary forces who have been killed in action, ex-servicemen, and those under the retirement scheme.
Who are the beneficiaries?
Under the beneficiary list, the family includes the husband, wife and unmarried sons and daughters. Nobody should own a pucca house. Any adult member, who has separate earnings, will be treated as a separate family.
Loan eligibility estimation
The loan eligibility must be assessed. Eligibility will be estimated as per the guidelines followed by the banks. These guidelines are subject to revision from time to time.
To determine eligibility, the borrower is supposed to furnish details like income proof in the form of salary slip, copies of IT returns, bank statements, etc. The rate of interest will be minimal because these schemes are for economically weaker sections of Indian society. Interest rates will be comparatively lower than market rates.
Calculation of EMI
One has to log on to the PMAY website and fill in some details. The site link is http://pmaymis.gov.in/EMI Calculator.aspx. You can click on Calculate after entering in the details. It will give you the EMI figure for tenures of 18 years.