Buying a home is not just another financial transaction; it equates to the future security of you and your family while making a safe investment that will reap rewards for you over time. Home ownership is aspirational and guided not just by practical logic but also emotion since arguably it is one of the biggest financial decisions of one's life.
The good news is that property markets across the nation are steadily recovering from a prolonged slump owing to several factors including the growth of affordable housing, PMAY incentives, lower GST, RERA and lower rates of interest on home loans. Fence sitters are steadily converting into home owners and sales figures are also going up in tandem with demand.
Are you planning to buy a home anytime soon? In this context, you may have come across a looming question- should a buyer purchase primary or resale property? This is one question or debate that has been plaguing homebuyers for a very long time and they often stumble while taking decisions.
Read on to find out more about the benefits and intricacies associated with buying both primary and resale property and how to choose between the twain.
Purchasing primary property- The basics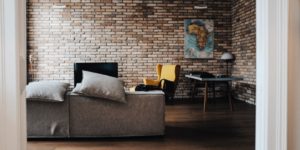 Primary property can be defined as a residential unit that is brand new, i.e. one that has been built/is being built by the developer for sale to a customer. The customer will be the first/primary owner of the apartment/housing unit in question here.
Under-construction properties naturally comprise a majority of primary units available in the market. Apart from the usual advantages which we will cover in the next section, many buyers feel that there is nothing that compares to buying a brand new home which you will see coming to life in front of your own eyes. The sheer feeling of owning a brand new housing unit customized to your specifications is something else altogether. You are buying a property for a large chunk of your lifetime, if not for life. From that long-term perspective, it does make sense to opt for a new home, one that lasts longer and induces a special feeling from day one.
Advantages of investing in primary property
There are several advantages to buying primary property which have been listed here-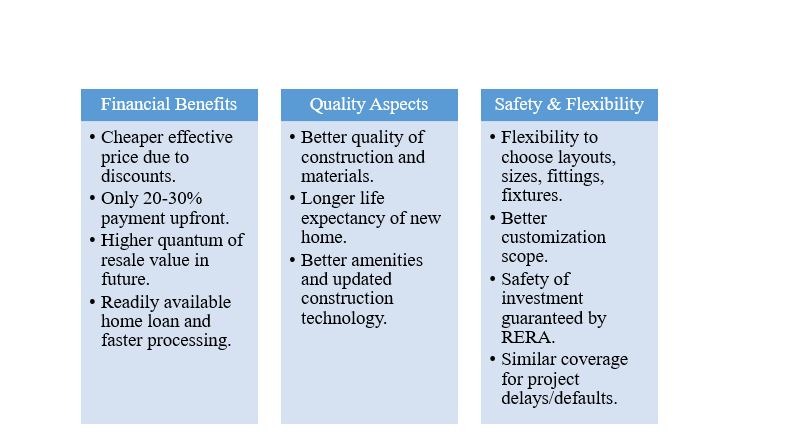 Financial Benefits-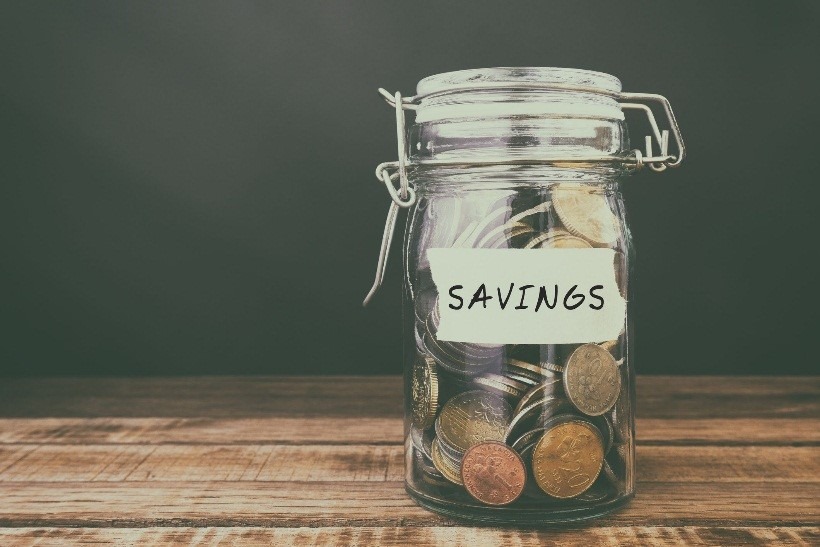 While buying primary property, it is often noticed that effective prices are much lower than resale properties on account of several discounts, incentives and other freebies offered by developers and also if you take the time value quotient into consideration.
Effective Price Comparison:
| | |
| --- | --- |
| Under-Construction Property | Resale Property |
| Property Price- Rs. 1 crore | Property Price- Rs. 1 crore |
| Payment- Spread out over 3 years | Payment- Upfront. |
| Effective Price Today- Rs. 79, 38,323/- assuming a period of 3 years and expected rate of return as 8%. | Effective Price Today- Rs. 1 crore |
| Net Savings considering Time Value of Money- Rs. 20,61,677/- | Net Savings- Nil |
If you factor in attractive discounts and other freebies offered by developers, then the math becomes more attractive. Additionally, you get the flexibility to make down payments of only 20-30% while the rest can be paid out over a period of 2-3 years, helping you organize your finances better. You're effectively paying a lower price for an under construction unit today as compared to what you pay for a resale property upfront.
Other benefits worth considering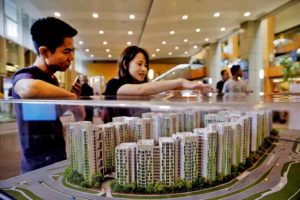 In many cases, those buying affordable housing units get interest subsidies under PMAY (Pradhan Mantri Awas Yojana) and other schemes which is only possible if you purchase primary property. Additionally, all transactions in the primary market now take place with white money, something which is legally and ethically necessary.
Choosing to buy a primary unit helps you get home loans faster with hassle-free processing and minimal documentation. Buying a new housing unit also means that you will get a higher resale value in the future since there is naturally more scope for appreciation. This will guarantee higher returns on your investment as well. You also have more flexibility when it comes to loan terms and financing. A key reason why resale apartments are often costlier than their new counterparts is due to the relatively higher cost of acquisition for the resale unit originally. This is often due to outdated construction methods which were more expensive as compared to evolved and cost-effective technologies of today.
Also, apart from immediate loan approval, if you are buying under construction primary property, your loan EMIs will also start around 6-12 months later which is another boon for getting your finances in order.
Quality Aspects-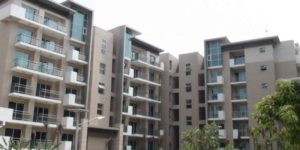 Coming to quality, of course, buying a primary property means that you will naturally get more bang for your buck, i.e. better quality of construction with more efficient methods and the latest construction technologies which are updated and environment friendly. Buying a new home naturally means a higher resale value since new construction equates directly to a longer shelf life for the housing unit. Buying a new unit also means getting updated and new amenities and features that are often not available across resale properties.
Newer units are optimized in terms of space and often have eco-friendly features and energy efficiency along with offering upgraded equipment and features. Additionally, the developer of a primary property will naturally be a bigger and more reputed brand/entity as compared to an individual reseller of an apartment. As a result, you can be guaranteed of higher quality in the long run.
Safety & Flexibility-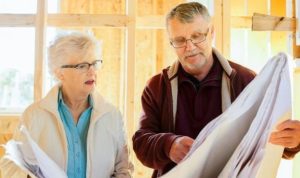 Coming to the flexibility aspect, while buying a new unit, you get more flexibility and freedom in choosing the housing unit layout, size, configuration, fittings, and fixtures and so on. You can customize your home to a larger degree in this case. This is only possible in case of an under construction property and resale properties will have limitations as to how much you can modify/restructure as well, not to mention that it will turn into a costly affair.
Additionally, there is RERA which has been implemented to bring about more transparency and accountability in the market. Under RERA, developers are liable to pay compensation to homebuyers in case of any delays and hence risks of delays, defaults and fraud are adequately covered under the real estate regulatory law across the country.
How RERA tackles cases of delayed delivery/defaults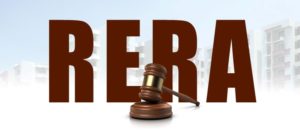 RERA upholds the strictest standards for real estate developers with stringent punishments and speedy redressal in case of delayed project delivery. Here are a few instances which will give you an idea of how RERA operates in these situations.
Example 1-
In a major development, MahaRERA will auction properties belonging to Ravi Developers in Kandivali on 6th August, 2019. This will be conducted under RERA by the Suburban Collector's Office. The proceeds of the auction will be used to refund 15 homebuyers who had reached out to RERA after not getting possession in a timely manner and repeated delays. 7 buyers had bought properties in the project Gaurav Discovery by Vidhi Realtors (a division of Ravi Developers) at Malad West.
The other 8 buyers had made investments in projects being developed by group companies like Monarch, Kureshi Builders and Vijay Kamal Properties. The developers were sent notices asking them to refund buyers but did not respond. RERA is now taking steps in a timely manner to ensure comfort for these aggrieved homebuyers.
Example 2-
In another landmark development, UP RERA has already issued notices of de-registration to 7 developers for failing to adhere to their commitments of delivering around 4,800 residential units across 14 projects. This decision has been taken under Section 7 of the RERA Act as per official reports.
Primrose Infratech (Primrose Ryne), MSA Developer (Circuit Heights), PSA Impex (Sampada Livia), Greenbay Infrastructure (Greenbay Golf Homes & Golf Village), Mist Direct Sales (Festival City Phase 1, 2, 3), Intellicity Business Park (Intellicity) and Unnati Fortune Holdings (Aranya Phase 3, 4, 5) have received notices accordingly. Post de-registration and with the present developers failing to provide any concrete deadline based resolution for project delivery, RERA may take over the projects which are not completed. It will of course provide the first right of completion to the homebuyers.
It may also direct the developers for finishing these projects based on RERA guidelines and other terms and conditions. The Authority may also hand over the projects to another real estate developer for completion. It may also consider sale of the vacant land or development of additional apartments by tapping the extra floor area ratio that is available. In this way, UP RERA is working out a solution to homebuyers' woes in order to ensure speedy redressal.
Thus, as can be seen, homebuyers' interests are strongly safeguarded by the Real Estate Regulatory Authority or RERA which should enhance buyer confidence when it comes to purchasing under-construction units.
New property purchase checklist

If you are keen on purchasing new/primary property, here is a handy checklist that you should always keep in mind.
Title deed and ownership- The homebuyer should always undertake his/her own due diligence with regard to checking the title deed for the property, its nature and also the ownership of the seller/developer and the marketability of the property in question. The verification can be done through a professional lawyer and will save you headaches in the long run. Examine the development agreement, power of attorneys in the developer's favour by the land owners or partners if any and other title documents which should be stamped and registered at the jurisdictional sub-registrar of assurance's office. The Khata should be registered in the seller's name and the title type, i.e. freehold/development right/leasehold should be verified. Check for any earlier litigations on the land.
Developer verification- The seller or developer should be thoroughly verified as well. Undertake a verification of the development firm/partnership/society and also confirm whether the developer has a solid track record of reliable home delivery and whether there are any defaults/frauds committed by the company in the past.
Permission for land use and conversion- There are many instances where land not permitted for construction is used or agricultural land is converted into non-agricultural land by developers. Check the land use permissions and also the Master Plan and zoning plans including commercial, residential, public/semi-public, industrial, open spaces and parks and other aspects.
Legal approvals- Always check whether the building plan has been sanctioned by the local municipal body and for other Government approvals including water, electricity, sewage, environmental clearance, fire safety clearance and permission for construction.
OC- The OC (occupancy certificate) is compulsory for sellers and they should obtain the same from the requisite authority before the property is conveyed. Using the property without the OC will mean risks of fines/penalties for the buyers under bye-laws along with eventual risks of eviction and property demolition.
Tax payments- Marketability levels of properties come down in case there are pending tax payments on it. As a result, you should verify whether the developer has paid all property taxes or not with the municipal authorities.
Encumbrance Aspects- You can make searches with the jurisdictional sub-registrar of assurances or the Ministry of Corporate Affairs' website in case the seller is a corporate and listed company with regard to learning about any registered encumbrances on the property in question. The buyer may also issue notices publicly in newspapers before completing the deal, asking for interested third party claims in this respect, if there are any.
Personal inspection- You should always undertake a thorough inspection of the property yourself before buying. Make sure that you have checked the location, learnt more about the area from local residents and the internet and also checked the quality of materials and construction.
RERA compliance- The project has to be RERA registered with all information uploaded onto the RERA portal. Check whether this has been done or not. There is all information available on the portal for projects and also any default by the developer. This will help you assess the overall reliability and reputation of the developer as well.
Home loan application- Once you are satisfied about the legal validity and security of your property investment, you should check the construction plan and arrange for the down payment before applying for the home loan. Make sure that you check the home loan eligibility with regard to the amount you are eligible for and your credit score before applying. You should always use the eligibility calculator and EMI calculator features for the home loan before going ahead. Make sure you have all the necessary documents required while applying.
Additional Charges- Make sure that you are aware of all additional charges and these should be mentioned in the builder-buyer agreement along with all other terms and conditions. These include maintenance fees, fees for amenities like club houses, parking facility charges, service charges and so on.
Registration and Stamp Duty- Ensure that you are prepared for the expenditure on stamp duty and registration once you have received possession. Make sure that you get the completion certificate or occupancy certificate from the developer before getting the property registered in your name.
Buying Resale Property- The conundrum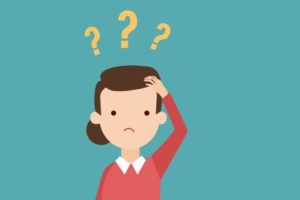 Resale property can be categorized as housing units in the secondary market, i.e. those which already have first/multiple owners. You will be purchasing the property from another owner for a home that is already a few years old. Now, there are several aspects which have to be looked into when you are purchasing resale property.
Firstly, there is the matter of the home loan. In case of resale transactions, housing finance companies and banks usually prefer lower tenors as compared to new housing units. As a result, your monthly EMIs will be higher. Also, there is a higher black money component that has to be contended with in case of secondary real estate transactions.
A big chunk of these property deals are still done in cash and many buyers find out that they require the entire property value upfront for the final payment. Additionally, you cannot customize or choose the configuration, layout, size and amenities.
Everything is already there for you and new additions may also be problematic while the resale value that you derive from property in this category may be lower as compared to the resale value from a new home (quantum of appreciation that is). The shelf life of a resale property is also lower as compared to a brand new home and you will naturally have to contend with poorer construction quality at times and fixes/repairs that will have to be done when you move in.
Advantages of buying resale property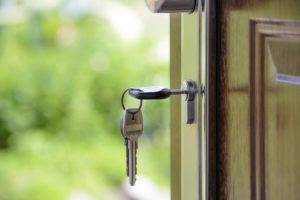 There are many advantages to buying resale property and these are summed up here for your initial perusal-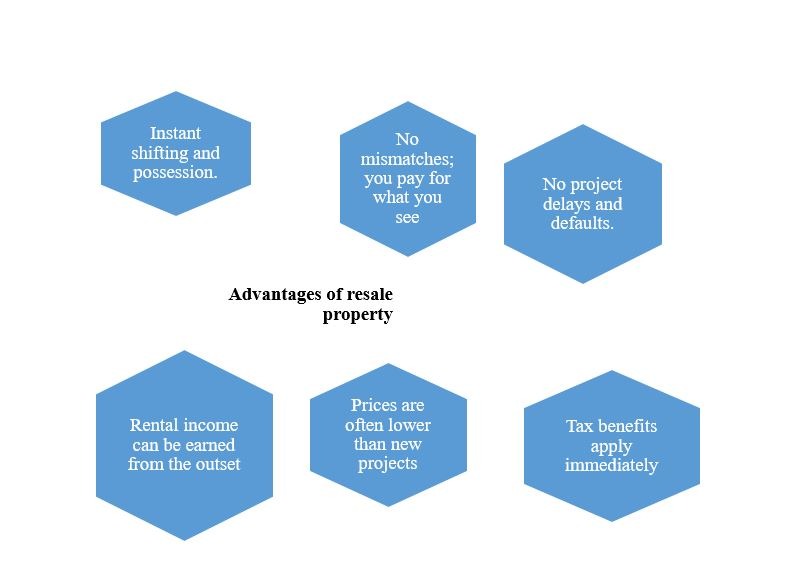 Instant Shifting and Possession- When you buy a resale property, you can immediately move in with your family right after you buy the property. You do not have to wait for construction to finish and the developer to give you possession. This helps people those who are already paying monthly rent for their present residences and desire to move in immediately to their new homes without having to bear the double burden of EMIs and rent.
No mismatches- Many a time, new homebuyers are promised several amenities, a particular layout and several other new-age features. However, later on, several buyers find out mismatches in what they were told about amenities like swimming pools or eco-friendly features or even changes in the layout and project plan. These issues are impossible if you are purchasing resale property. You pay for what you see yourself and there are no two ways about it.
No project delays/defaults- The primary market has been besieged by problems arising from rampant project delays by developers and even defaults in some cases. When you buy a resale apartment, you are free from all these worries.
Rental Income- If you are investing in the property to earn rental income, well you're in luck. Since you can take possession of a resale unit almost immediately, you can start earning rental income in quick time unlike a new housing unit which takes time to be completed.
Lower Prices- In case of resale housing units, many are sold at prices which are lower than primary market counterparts in prime or established locations. There are often discounts since owners wish to sell off these properties quickly.
Tax benefits- The tax benefits on your home loan will apply immediately and you will get higher savings from the next financial year onwards as opposed to new and under-construction primary properties which take a long time to complete and for the complete tax benefits to start accruing to you.
Another major benefit is that not all houses in the resale market are too old; in fact, several homes listed in the secondary market are those owned by investors who bought them only a few years or even 1-2 years back and now wish to cash out by selling them off. Ready homes which are independently owned make up the major portion of the secondary market inventory while there are also units in projects which are still being constructed. In the latter scenario, the property is not owned by the seller as of yet but there is an agreement with the developer which provides him/her ownership in the near future.
People often buy resale units in established and prime areas where primary projects are not available. Several central locations in major cities have a shortage of land and new projects. This is where resale properties continue to keep the market churning as per experts. There are several areas in markets like Delhi-NCR where new launches have been completely sold out. In these scenarios, investing in resale property becomes a primary option for homebuyers.
Buying resale property- A checklist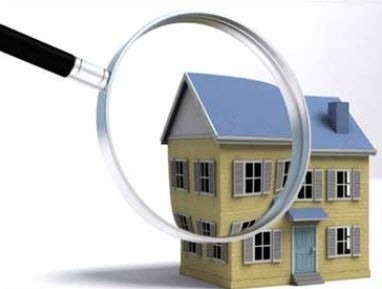 Here is a brief checklist to help you with your resale property purchase.
Cash Payments- There are cases where sellers insist for a large portion of the payment to be made in cash. Since most salaried professionals and working class buyers bank on home loans for completing the purchase, they are often unable to cough up a huge amount of cash at short notice.
Payment Process- Unlike new apartments where payments are linked to construction progress, resale units may require you to fork out the whole amount at one go or through some instalments. The duration is shorter and the cost will be higher for the resale unit as compared to the price during its construction.
Upon paying the token booking amount, you will get the copy of the property ownership documents from the seller. These should be verified by a lawyer in order to ensure a clear title deed, no encumbrances, property tax or other payment defaults and other disputes on the property.
Always check whether the seller has any pending dues with his/her builder. Get the statement from the developer showing the payment made and amount due in case you are buying a resale property in a project which is being constructed.
Developers may charge a transfer fee if it applies, i.e. if the owner of the flat sells it prior to the project conveyance being finished. You can negotiate with the seller with regard to the share of the charges to be borne in this regard. Right at the outset, check whether the developer imposes this charge since some do not.
Resale transactions include costs like stamp duty, registration fees, broker fees and utility transfer fees which may apply. Do your homework accordingly.
Check for any dues with the building management/society that the earlier owner has left unpaid. Also check for society membership charges, parking charges and other hidden costs.
Ascertain the physical condition of the housing unit prior to investing in the same. If required, get a structural expert to assess the same and give you a report.
In case the apartment is mortgaged to the bank, the owner has to get a document from his/her bank, stating that the documents will be provided to the buyer upon paying the loan amount in full. Once you transfer the money to the account of the seller either through the home loan or cash, the bank will be releasing the property's original documents and the no-dues certificate.
The property age should ideally be between 1-5 years or 10 years maximum.
The builder's reputation and quality should be assessed as well.
Take into account connectivity in the area, amenities and social infrastructure nearby and safety/security of the area.
Always make sure that the buyer-builder agreement (original) and original receipt of payment and instalments paid are checked.
Find out the reasons for the sale of the property by the owner. If he/she is an investor, he/she may be selling to earn a profit since prices have appreciated handsomely in the locality.
In case the property is being sold by an end-user, there could be reasons that are not conducive for making your purchase, i.e. the builder may not have provided good quality or the completion of the entire project may be in doubt.
Properties located in housing societies will always need you to check the rules and regulations very carefully. You should get a copy of the same from the society and invest once you are comfortable with the regulations.
Taking a home loan is often a safety measure since the bank/housing finance company will do its own due diligence before sanctioning a loan for the property in question. This will help you get an additional layer of safety for your investment. Many buyers, in spite of having ample funds in hand, choose to go for home loans for this particular reason.
As can be seen, there are quite a few things that you should ideally keep in mind while purchasing a resale property. No matter the logical aspects, there is always an element of luck involved while purchasing a resale property.
The final take-away- Primary vs. Resale property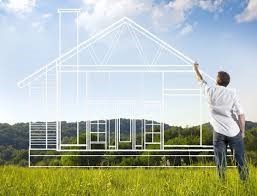 What buyers prefer cannot be encapsulated into definitive hypotheses since the market is vast and customer preferences diverse.
Yet, there was a genuine trend for the previous couple of years amongst buyers to invest in resale property since they preferred completed housing units at competitive price points while post the GST rate cut and other Government incentives, new housing units have made a major comeback of sorts in recent times.
RERA has also played a major part along with affordable housing incentives in the recovery of the primary housing market. Here are some key data points worth noting that will cover both these market cycles-
The secondary (resale) real estate market contributed more than 50% of overall real estate transactions in the Mumbai Metropolitan Region (MMR) and National Capital Region (NCR) in 2017-18.
Buyer count increased by approximately 10-12% in secondary market in FY2017-18 and even some months of FY2018-19 due to prices falling by 5-10% in this category as compared to the primary housing market.
In H1 2019 however, the primary residential realty market touched the highest sales and supply threshold ever since demonetization in November 2016.
Launches of new housing units went up by 21% (year-on-year) to touch 0.11 million units.
Sales volumes increased by 4% (year-on-year) to touch 0.13 million units across India's top 8 cities.
Bangalore, Mumbai and Delhi-NCR contributed more than 60% of overall sales volumes.
As is clear from recent market trends, homebuyers are coming back towards new housing units, a large majority of which are under-construction on the back of lower interest rates, cost savings and higher confidence courtesy RERA and other Government initiatives.
What should you do?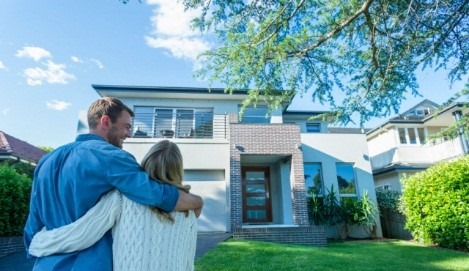 Still confused whether to invest in primary property or a resale unit? You should take the decision based on your own personal objectives, budget and of course, after taking a look at the pros and cons involved in each decision.
A short case study may help you arrive at a decision.
Case Study-
Ravi decided to buy a resale property while Shami opted for an under construction property, both situated in the same locality.
How Shami is faring-
Shami chose a 3 BHK apartment sized at 1250 sq. ft. for Rs. 90 lakh (all-inclusive) after obtaining a developer discount of 5% in addition to free maintenance and club house charges. He applied for a home loan after paying 20% (Rs. 18 lakh) as the down payment.
The remaining loan of Rs. 72 lakh was sanctioned swiftly and will be paid out in instalments linked to the progress of construction at this RERA registered project. With 3 years remaining till possession, Shami has already customized his flat layout, chosen the fixtures, fittings and the parking space. He has also chosen from the interior packages offered by the developer.
In the interim, Shami's home loan will start 12 months later and will have a 30-year tenor. Hence, he is confident of saving the EMI amount, i.e. Rs. 59, 233 per month (rate of interest- 9.25%) which will work out to Rs. 7.10 lakh annually. He will invest this sum for higher returns. Part of the proceeds will be used to start pre-paying the home loan while another chunk will cover basic décor and appliance costs along with registration and stamp duty.
In case of any delay, Shami remains confident about the developer adhering to RERA guidelines and paying compensation/interest for the same, which is clearly mentioned in the builder-buyer agreement. Since the price of the flat will be paid over 3 years, Shami is effectively paying Rs. 71.5 lakh approximately taking into account an estimated rate of return at 8%. This puts his net savings at the moment at Rs. 19.5 lakh if the time value of money is calculated.
How Ravi is faring-
Ravi chose a 3 BHK apartment sized at 1100 sq. ft. in the same prime locality which comes for Rs. 90 lakh. The payment has to be done upfront and Ravi has already got his home loan sanctioned for 75% of the amount. The loan amount and tenor are lower (15 years) while the interest rate is slightly higher (10.5%) since it is a resale property.
Ravi has already paid Rs. 22.50 lakh (25%) as the down payment and will now be paying EMIs from the next month itself. He will be repaying a home loan of Rs. 67.5 lakh which means an EMI amount of Rs. 74,614 every month or close to Rs. 9 lakh annually.
He is also looking to take another personal loan or dip into his savings for covering registration and stamp duty along with basic décor and purchases like appliances which may work out to Rs. 4-5 lakh. He may also need some more money for home renovation and modifications. All in all, Ravi may have to spend Rs. 7-8 lakh extra on meeting these goals. The good part is that he could shift to the housing unit immediately and will hence save on monthly rentals.
Summing it all up-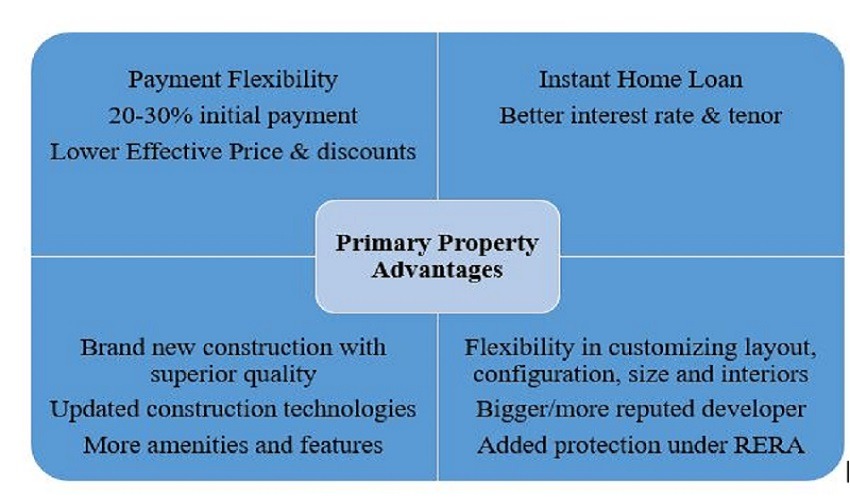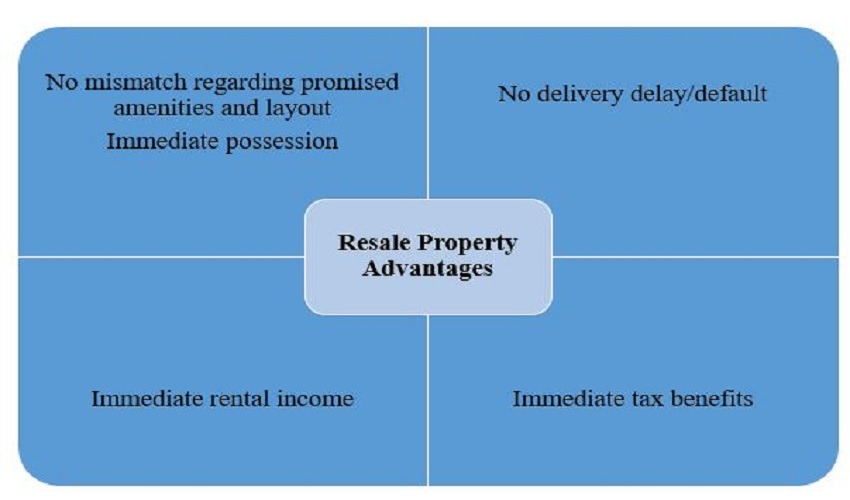 While there are genuine advantages to buying a resale property at times, many experts opine that it is best to choose a new and under-construction unit if the price point is right since you not only save more money but also get a brand new home with much better quality and higher flexibility overall in the transaction. Otherwise, it's very much your call!