This article will provide you with a complete guide through the investment horizon and financing which you need to glimpse into investing in real estate for the year 2020. You will also get acquainted with the types of Property Investment and its advantages.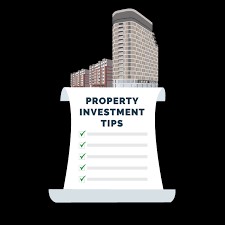 Over the years, the realty market has taken great interest in the construction of properties – both commercial and residential properties. The increase in the number of developments has led to a massive supply in real estate property investment in India which has outnumbered the demand for properties.
Another factor contributing to the disappointment of the investors is the inability to complete projects on time. Thereby, a great number of properties are rendered useless since they are not completely structured. Property investments are done to earn surpluses; however, you must carefully study the risks and details of the real estate market dynamics before signing up for one.
Types of Property Investment
Investments made in the real estate market operate on various grounds. There are five broad categories of posing an investment horizon in the realty ground such as:
Residential properties: Simple as it sounds, you may be familiar with this category of property investment as it the Best Property Investment in India. Residential plots, houses, apartments, etc. fall under this category. By investing in this property, you can own a house for living or you can rent it out for earning cash flow. You can also trade by selling your residential plot at a higher value when the market prices soar high. Another feature of investments made in residential plots is that it allows you to obtain greater value loans at a comparatively lesser interest rate.
Commercial properties: Investing in commercial properties includes buying small office buildings, shops, retail markets, etc. In this investment plan, you can offer to rent out your land for commercial use only. Lease structures and income earned are quite different and even valuable, thereby attracting many property investors into its web.
Retail properties: Similar to commercial ones, these retail investments also serve the purpose of investing in properties located at the prime location of the state such as in malls or on a busy road. In this scheme, the investor or the owner of the property not just gains a cash flow in the form of rents but a certain percentage of the profits earned by the retailer.
Industrial properties: It is one of the huge investment plans to opt for. Even though it results in providing a huge surplus, it also requires heavy investment and risk. This is because warehouses or industrial spaces are difficult to put on rent and once vacant, becomes extremely difficult and time-consuming to find another industrialist on rent.
Real Estate Investment Trusts (REITS): In this investment horizon, knowledge from shareholders or stocks can cater to a better understanding of the subject. This is because it is similar to owning shares or stocks in the mutual fund market. In this investment scheme, you can buy shares in a particular property enlisted under REITS to earn a reasonable profit at the end of the tenure or during the tenure. Under this scheme, you do not own the property in real but enjoy certain returns as a result of investing in it.
How to Invest in Real Estate?
Some simple steps which you need to bear in mind before trying out a hand in the real estate market are listed below:
Build a lump sum saving in the form of an emergency fund that could help you to pay off your down payment for buying a Property.
By investing in REIT properties, you could engage in an alternative way of earning a cash flow if nothing at all works.
Get in touch with real estate agents and learn about the market dynamics such as the inflation and fluctuations that often take place regarding the costs and expenditures.
Expand your contacts and engage with people in this segment. This will help you extract ideas and also evaluate your communication skills.
Take small steps at a time by setting nearer goals so that you can achieve it on time.
Investing in Rental Property for Beginners is one of the easiest ways to start. You can buy a house and rent it out for earning a regular cash flow through your investment.
Once you gain profitable gains and knowledge, you can also consider buying and selling of properties to place your hold in the real estate market.
Advantages of Property Investment
Investments made in the realty sector are considered to be more stable and secure in yielding returns.
Income generated is regular and consistent since you can directly engage with your tenants who provide you with monthly rentals.
Properties located at a favorable location are more likely to gain demand as well as value overtime.
Possessing an Investment property enables you to opt for a loan to buy or invest in equities or another investment property.
Taxes or charges paid in the form of maintenance or council fees can be easily claimed at the end of a financial year.
FAQs
Q1. What are the drawbacks of investment property?
Ans. Costs to purchase a property are quite high.
– Also, once bought it gets difficult to be sold off.
– Commercial properties are difficult to rent.
– Property values fluctuate often.
Q2. Is property investment worth an investment horizon?
Ans. Once you gain momentum in this sphere, you can go unparalleled in terms of earning a livelihood.