Decisions often taken in seeming haste turn out to be some of the best decisions of our lives. Well, this is no particular quote taken from somebody but something gleaned from nuggets of experience and something that is quite true actually. Something similar happened in case of Rajesh, a young 30-year old IT professional employed in a leading company.
Rajesh was in a steady relationship with Namrata who happened to be working at another IT company close to his office. They were planning to get married and had the blessings of their parents but there was one catch. Namrata often had to work late shifts and had to report at the office quickly since her job entailed the same. She thus stayed in an expensive PG accommodation near her office which was located in a prime business district. On the other hand, Rajesh stayed quite far away-almost a couple of hours away on the outskirts where accommodation was a little cheaper.
Their marriage plans were getting stuck on one issue; Namrata's PG accommodation did not allow men, even husbands! Additionally, shifting so far away to stay with Rajesh in his rented one-room apartment would spell disaster for Namrata's job. They were steadily coming to the conclusion that they would either put off their marriage by a few years or stay separately and meet on the weekends and during lunch break! Then one day, Rajesh noticed an advertisement in the newspaper, illustrating a new residential project that had come up in close proximity to Namrata's office. Even his office was around 15-20 minutes away from the project. The prices were competitive and after some calculations he found out that they could be eligible if they took a joint home loan and pooled in their monthly expenditure on rent for repaying home loan EMIs. One Sunday morning, Rajesh took Namrata to the site, did the deal and made it happen on the spur of the moment. They even encashed a large portion of their savings to make the down payment.
The rest, as they say, is history. Rajesh and Namrata have been happily married for 4-5 years ever since and have a beautiful daughter. Both sets of parents also happily come to visit and stay with them in their apartment.
The whole purpose of this story is to demonstrate how a sudden decision and a wise one at that (as it proved eventually), of buying a home, turned around the lives of this couple. So it can for you, that is if you haven't bought a home already.
Rent vs. Buy- Which side should you be on?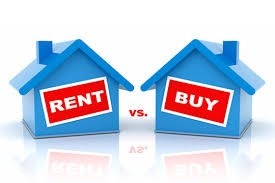 Well, there has been this debate going on for a very long time now and industry players are quite familiar with this query from young professionals and even young families- Should one rent or buy a home outright? Well, if you take logic and expert advice into account along with our opinion, there can only be one clear answer to this dilemma- Buy your home.
What's all the hoopla about buying anyway? Isn't it cheaper to rent without taking on a huge liability as some millennial professionals would say? Or isn't it better to invest money elsewhere instead of being tacked on with real estate when rentals are readily available as some young parents would also say?
Well, the answer remains the same- Buying a home is always a better decision compared to renting. And if you read on, you'll soon find out why!
Why buying a home matters more in the long run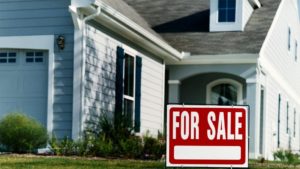 When you're planning your life and financial goals, that is, if you're not a drifter, you've definitely go to figure out a long-term vision and perspective. From that point of view, buying a home is always worth it no matter what. Here's taking a look at some of the key reasons why you should buy a home instead of renting.
Safety and Security–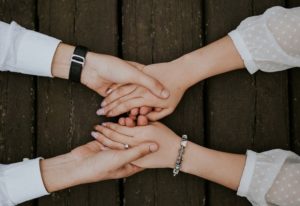 Let's face it; a home is arguably the biggest security that you can give to your family and future generations. Owning a home is a sign of prosperity, settlement and financial stability. Once you've got home ownership out of the way, you can plan for other life goals more effectively. The earlier you buy a home the better since later on, you will have more funds to invest and accomplish other dreams including planning for your children's education.
Picture a scenario where you're in your 50s, earning handsomely and relatively well-settled. In this context, if you take on a big home loan with a limited tenor and high rate of interest, you will have to dip into your savings as well as compromise with your children's higher education which will be down the line. Instead, if you take a home loan early on and build an asset, you can be sorted much earlier in life than you originally planned to. A home is an asset and a roof over the heads of your family members. It is both financial security and an addition to your net-worth.
Better Investment-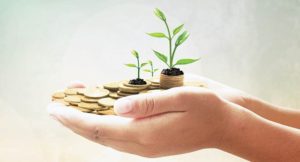 Paying high monthly rentals will never get you anywhere from an investment perspective. These rentals are not going to appreciate in value and come back to you in the future. On the other hand, even if you're repaying home loan EMIs and they may be a drag on the family finances initially, eventually you'll repay the loan and you will have an asset that has appreciated in value.
From an investment perspective, buying a home means that you're building an asset that will give you handsome returns in the long run. If you're patient and can ride out 5-10 years, you can be assured of steady returns on the value of your home. Some people have even seen home values double in fast-growing and rapidly emerging locations over a decade or sometimes even less.
Plan to sell your home and upgrade in the future? You're better off investing in a starter home that will appreciate in value and will help you cover a major chunk of the cost of owning your dream home after 10-12 years if that is what you're planning. On an average, real estate in major Indian cities tends to appreciate by at least 2-4% annually if not more while in emerging locations, prices may go up by 5-6% or even higher. Even if the market is down at the moment, your property will still appreciate considerably in value over the long run.
Tax Benefits–

Do you get tax benefits on your monthly rental outgo? The answer is a resounding NO! However, if you're going to take a home loan for buying your desired property, there are tons of benefits in store for you in terms of tax savings. Here's taking a look at the same-
Deductions up to Rs. 1.5 lakh under Section 80C on principal repayments for home loan.
Deductions up to Rs. 2 lakh under Section 24 for interest repayments.
Deductions up to Rs. 3.5 lakh under Section 24 for interest repayments on home loan if property value is up to Rs. 45 lakh till 31st March, 2020.
Naturally, you'll be able to enjoy higher tax savings only when you avail of a home loan to buy property and not when you rent. Trust us, who doesn't like saving handsomely on taxes? You know the obvious answer!
Financial Savings and Growth-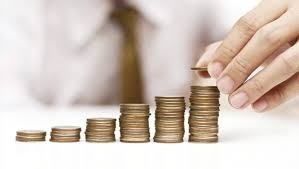 Buying a home early on can help you settle down financially and achieve better wealth creation as opposed to renting. A case study should suffice-
Case Study–
At 30-
Ramesh pays a monthly rental amount of Rs. 25,000 for a two-bedroom flat. His annual outgo is Rs. 3 lakh and the rentals increase by 2% after every 11 months when the contract is renewed.
Ramesh invests Rs. 10,000 every month after all expenses on SIPs and other mutual fund investments. He has also paid an initial security deposit of 6 months' rent, i.e. Rs. 3 lakh to the landlord when opting for the rental property.
On the other hand, Suresh, who earns the same as Ramesh, has taken a home loan for a new property priced at Rs. 35 lakh and availed of a home loan after paying Rs. 3.5 lakh as the down payment (10%). His loan amount is Rs. 31.5 lakh for a tenor of 20 years at an interest rate of 8.6%.
A snapshot of their financial position in 10 years- Assuming they are both 30 years of age, this is what the scenario will boil down to (keeping all other factors same) when they turn 40.
At 40-
Ramesh
Suresh
Monthly Outgo- 25,000 (Rent)
Monthly Outgo- 27,536 (Home Loan EMI)
Investment- Rs. 10,000 every month
Investment- Rs. 8,000 every month
Annual Housing Expenditure- Rs. 3 lakh
Annual Housing Expenditure- Rs. 3.30 lakh
Investment Growth in 10 years at 8% (annual compounding)- Rs. 18,77,458/-
Investment Growth in 10 years at 8%-

Rs. 15,01,967/-

Savings- Rs. 5 lakh
Savings- Rs. 5 lakh
Home Value- NIL
Home Value- Rs. 70 lakh (growth rate of 50% in 10 years)
Net Worth in 10 years- Rs. 23,77,458/-
Net Worth in 10 years- Rs. 90,01,967/-
Now consider the next stage of their lives when both have more earnings in hand and can afford to triple their investments equally. However, Ramesh now has to go for a home loan finally to settle his family and children. This is where the scenario changes. Ramesh gets a home loan for 15 years at 9 % interest rate (since he is already 40) and pays Rs. 15 lakh from his bonuses as the down payment (20%) for a home priced at Rs. 75 lakh. He takes a loan of Rs. 60 lakh.
Suresh, on the other hand, reduces his loan outgo by Rs. 15 lakh while he has normally repaid a principal amount of Rs. 9.5 lakh as per the amortization schedule of his bank. As a result, his outstanding home loan is now just Rs. 7 lakh which, going by his current EMI, he can easily pay off in a couple of years, 8 years earlier than the original conclusion period.
At 50-
| | |
| --- | --- |
| Ramesh | Suresh |
| Monthly Housing Outgo-Rs. 60,856/- | Monthly Housing Outgo- Rs. 27,536/- (only for 2 years), NIL for next 8 years |
| Investment- Rs. 15,000 every month | Investment- Rs. 50,000 per month, Rs. 80,000 per month for next 8 years |
| Previous Investment & Savings- Rs. 23,77,458/- | Previous Investment & Savings- Rs. 20,01,967/- |
| Home Value- Rs. 1.2 crore (growth rate of 50% in 10 years) | Home Value- Rs. 1.4 crore (growth rate of 50% in 10 years) |
| Investment Growth in 10 years at 8% annual compounding- Rs. 28,16,188/- | Investment Growth in 10 years at 8% annual compounding- Rs. 1,23,75,896/- |
| Net Worth at 50- Rs. 1,71,93,646/- | Net Worth at 50- Rs. 2,83,77,863/- |
As you can see, before the last 10 years of their career, Suresh and Ramesh are both in good positions but Suresh has raced ahead of Ramesh and the biggest part is that now Suresh can consolidate even more with increases in income and almost double this corpus before retirement while Ramesh will have to first pay off the home loan in another 5 years and then invest big.
As long winded as it may seem, this is a case study of how buying a home early on instead of renting can help your cause. Do check it out! Emulate Suresh's strategy in your own way and in a couple of decades you can be like this guy-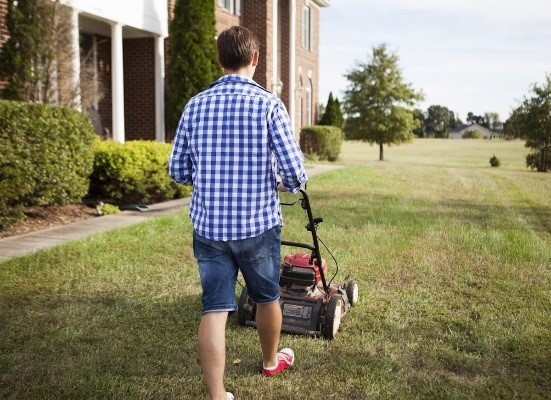 Meaning relaxed, carefree, happy and tending to your home and hearth without any worries/anxieties!
Earning Income–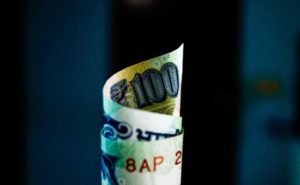 Don't live in the home you bought and already have a parental home? You can always rent out your property and earn assured rental income yourself which will keep increasing every year. In fact, if you're wise, the only renting that you'll be doing is renting out (okay now that sounds funny we know!). Owning a home that you don't live in, means steady income from rentals which is another major plus point.
Getting loans for crises–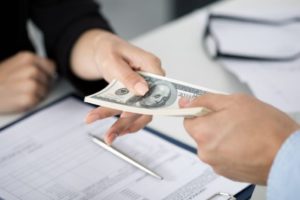 Got a sudden event or family crisis to tide over? A business venture needs funds? Is there a wedding in the family? If you have the ability to repay comfortably, you can mortgage your own home to take a loan against the value of the same. This is known as a loan against property (LAP) where loans are sanctioned up to 60-70% of the value of the property. This comes in really handy when you need cash swiftly. Can you imagine taking a loan on a rented house which is not in your name? We don't need to tell you how improbable it is!
Best time to buy-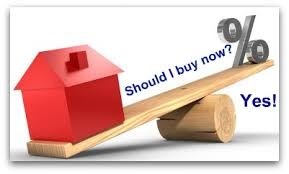 Another big factor worth considering is that this is the best time to buy your home instead of sitting on the fence. A snapshot of the key reasons will suffice-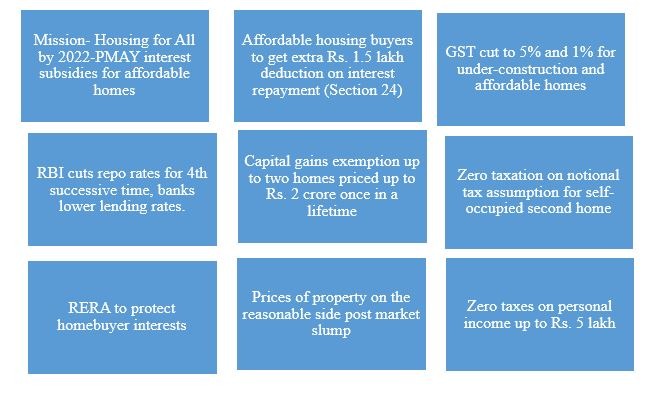 The Pradhan Mantri Awas Yojana (PMAY) has been a game changer for the affordable housing space along with the Housing for All by 2022 mission with its interest subsidies and benefits under the CLSS (Credit-Linked Subsidy Scheme) for buyers of affordable housing units. Additionally, lower GST rates, budgetary incentives, lower taxes, lower rates of interest and better transparency and accountability make for a considerably better picture.
If you've been thinking of buying a home, the time is NOW for sure!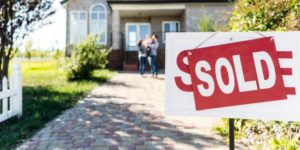 The final take-away
So, while renting may be a temporary and handy solution at times, it is not the best way to really build and accumulate wealth. After all, owning a home is about creating a future asset, adding to your wealth and also freeing up space for achieving retirement and other life goals both financially and holistically. Also, your family deserves its own home to live and grow in. The money that you're paying on rent does nothing for you. In comparison, your home loan EMI works to build you an appreciating and solid, tangible asset that will give you truckloads of benefits (taxes, interest subsidies, loans, et al) if you use it smartly.
As a result, even if you're a free bird, don't neglect to build your nest! You'll never know when the need for it will arise and trust us, IT WILL! What if you're not prepared then? There's a saying, don't put off for tomorrow what you can do today. While not taking it literally, you should draw inspiration from other happy homeowners and families to start planning for your home purchase now instead of deferring it or putting it off for the future. It is always better to secure yourself and your family and buying a home is the best thing you can do in this regard.