Delhi's real estate market has been in limbo over a few years for various reasons, chief amongst them being the limited supply of land parcels for residential real estate projects and the comparatively higher property prices as compared to Gurgaon and Noida, two of its satellite NCR (National Capital Region) cities that have witnessing skyrocketing growth. With buyer interest growing for projects situated in Noida, Ghaziabad and Gurgaon along with the peripheries of the National Capital, prime real estate markets majorly witnessed resale activity in the city itself.
However, things are changing steadily in the Delhi real estate market. There are several game-changers in this regard. Chief amongst them has been South Delhi's continued and consistent stability as a coveted zone for luxury real estate. This has been a major contributor to the growth of the New Delhi real estate sector in recent times. Additionally, the Government is considering some other measures including several infrastructural initiatives in tandem with regularization of several unauthorized colonies which will naturally boost the property market in the city. South Delhi has been witnessing excellent sales figures for real estate along with considerable growth in recent times, something that augurs well for the industry.
Handsome sales growth witnessed by South Delhi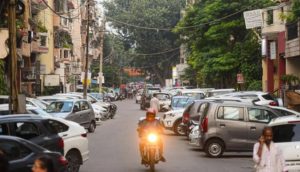 South Delhi has been an exception in the overall real estate market of New Delhi in recent times. While sales volumes have fluctuated in other locations for real estate, South Delhi has witnessed positive and growing sales volumes over a period of 4-5 years, particularly in the upper-mid segment of the housing market. As per latest reports, New Delhi is the 9th fastest-growing market for prime residential property worldwide. South Delhi has played a vital role in contributing to this achievement.
Several posh residential locations in South Delhi have managed to bypass the real estate lull and reports indicate how capital values have increased by a handsome 10-15% in the 2017-2019 period. Unit sales volumes have gone up by a whopping 50% from the year 2016 onwards. As per several industry watchers, a major part of the growth in the property market here is fuelled by the desire to garner higher returns from 3rd and 4th generation owners of properties. Experts feel that not only is New Delhi the biggest market for housing in North India, it will always appeal to a large number of buyers who desire up-market residential locations within the city itself since they have businesses or professional interests here.
Average prices of luxury real estate in several areas like Defence Colony, Greater Kailash, Anand Niketan, Vasant Vihar and Green Park have witnessed growth of around 4.4% (year-on-year) for Q3 2019 (ending in the month of September, 2019) as per reports. There are several kinds of property deals being observed in South Delhi by experts including sales for whole buildings for redevelopment purposes and also JVs (joint ventures) between original property owners and developers. JVs are popular picks for a majority of property owners since they get to keep a stake in the building and also sell off the remaining units. There is another scenario where the owner himself/herself invests money for redevelopment of the property in South Delhi.
South Delhi has witnessed sales volumes close to 10,000 units for the year 2016 as per reports and this figure may touch anywhere close to 13,500 units for 2019 itself. 60% of sales volumes have been contributed in recent times by areas such as Greater Kailash II and I, Panchsheel Enclave, Panchsheel Park, Neeti Bagh, Anand Lok, SDA, Green Park and Gulmohar Park. Demand will always exist for luxury real estate in South Delhi as per market experts and this will remain on the higher side due to lower inventory and land availability. Independent floors are allowed to be sold and building an additional floor ensures extra inventory addition to the market.
Khan Market becomes 20th costliest global retail zone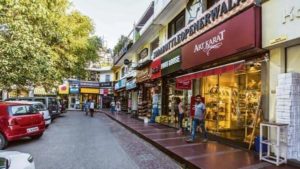 South Delhi's Khan Market has officially been ranked as the 20th costliest global retail location as per several reports and studies. Khan Market is arguably the most expensive retail zone in the country with annual rentals touching $243 per sq. ft. and it has moved up from number 21 last year when annual rentals were at approximately $237 per sq. ft.
Experts have stated that high-growth retail sectors cover clothing, accessories, F&B (food and beverages), physical stores of e-commerce brands also hypermarkets/supermarkets for Indian luxury retail zones/hubs. There are large format stores which are also coming up with standalone outlets near major residential/commercial hotspots on important roads. Khan Market has always been a highly prestigious shopping location in South Delhi and is now the country's costliest retail location.
Key growth-drivers in South Delhi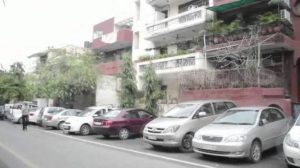 Several residential real estate projects are now being lined up for South Delhi and buyers are drawn to them for their extensive list of amenities including tennis courts, gymnasiums, spas, jogging tracks, playing areas for kids, swimming pools and other sports facilities along with automation and smart home gadgets. These are facilities which are enticing more HNWIs to invest in luxury real estate in South Delhi. These projects are catering to top Delhi industrialists and CEOs along with leading corporates, NRIs and other honchos who desire homes in South Delhi and many of them have previously lived in sprawling farm houses which are now almost impossible to maintain well. Community living in secure, luxurious gated residential projects is a major draw for many buyers as per reports.
Most customers in South Delhi are those who are already based in the Capital and cannot or will not shift away to parts of the NCR. These are people who desire all the latest amenities and facilities along with peace and privacy. Multiple launches have taken place in recent times in the luxury real estate category across branded companies and several global brands as well. The DDA (Delhi Development Authority) and RLDA (Rail Land Development Authority) both possess extensive land parcels in New Delhi and in a game-changing move, have already decided to give permission to private real estate developers to bid for these parcels. This will naturally spur the development of premium residential real estate or mixed-use projects in the near future.
South Delhi's luxury residential real estate projects are attracting a whole new segment of buyers, namely those who are largely aspirational and are end-users as compared to previous years when investors would account for most of the sales and transactions in this segment. HNWIs and NRIs have also been looking to take advantage of the market slowdown in order to get better deals for luxury real estate or buy luxury property at slightly lower or the same prices as per experts.
Another major growth-driver is the positive rebound of the luxury housing market throughout the country. Approximately 1,600 new housing units have launched in this segment and most of these have prices surpassing Rs. 1.5 crore in India's top 7 cities. This indicates major growth since only 5,240 units were reportedly launched in H1 2017 in comparison. Supply of new luxury real estate units has gone up considerably, increasing by a whopping 40% in H1 2018 and inching upwards ever since. For H1 2019, the Delhi-NCR market leads in terms of new supply of luxury real estate along with Mumbai. The South Delhi real estate market has contributed sizably to this recent phase of growth.
Major developments worth noting in this regard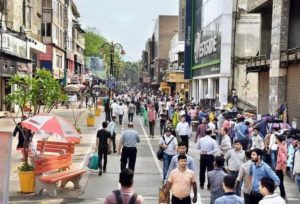 RLDA has already confirmed its plans for monetization of the vacant land parcels/plots that it owns across the country. It has already invited bids for a land parcel spanning 15.2 hectares in a prime location just 1.5 kilometres away from the Karol Bagh metro station. The site is also near the Kishanganj railway station and comes with a lease period of 99 years along with a reserve price tag of Rs. 1,862 crore. Along with this project, many other parcels will slowly be monetized by the RLDA and DDA including plots in South Delhi. This will enable further supply of luxury real estate in this zone.
The land parcel mentioned above has up to 5 million sq. ft. of built-up potential as per reports. Private developers are expected to bid for this parcel for coming up with luxury housing and other ventures likewise. Unity Group already has its Amaryllis project nearby and this project has prices starting from roughly Rs. 1.8 crore and upwards. The residential towers will be the tallest in New Delhi and will have Versace Home designing the interiors exclusively for buyers. The project could be delivered in Q1 2020 itself. The project aims at offering prime lifestyles to buyers and Versace's special touch means a global dimension to proceedings along with truly bespoke and signature homes.
DDA has also allowed private real estate developers to submit bids for land parcels owned by it. The organization has confirmed that several plots have been identified and there will be several announcements in the near future. The Government has also released the development policy for private lands and under this mechanism, people with land ownership in Delhi can develop the same on the basis of the development which is already present in the neighborhood or vicinity.
Some other vital developments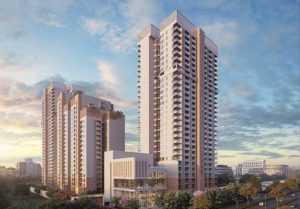 Godrej Properties is building its premium South Delhi project called Godrej South Estate in the Okhla Industrial Area which is another hotbed for South Delhi luxury real estate at present. The project covers 5.15 acres with 372 units expected to be offered across 4 mega residential towers which are also being claimed as the tallest in South Delhi upon completion. 3 towers will be built in the first phase and the project will offer 2, 3 and 4 BHK apartments to homebuyers. Prices start from close to Rs. 3 crore for units at this exclusive project. The project will offer amenities including round the clock security, CCTV surveillance, fire-fighting systems, landscaped gardens, 100% power back-up, playing areas for children, swimming pool, sports facilities, indoor games, gymnasium and more. Godrej South Estate is located strategically near Greater Kailash and Mathura Road. The project is only a kilometer away from Sarita Vihar metro station and Apollo Hospital alike while Jasola and Greater Kailash are nearby along with Crown Plaza which is hardly 300 meters away from the project.
Several global brands are also looking at the South Delhi luxury real estate market seriously for future expansion. Risland Holdings, the reputed real estate developer from Hong Kong, has ventured into the Indian property market. It is building another luxury housing venture in South Delhi at Chhatarpur and the project cost is estimated at Rs. 700 crore. Sky Mansion will be going up to 100 meters and will offer luxurious residential condos. Construction work has already commenced on the project and it should be ready for possession by end-2021 as per reports. 160 housing units are being offered at this project and they will be priced anywhere between Rs. 7-12 crore on an average while penthouses will come for anywhere between Rs. 22-25 crore.
The company believes that with multiple owners of farmhouses in the area, pushing sales figures will not be much of an issue. Several global real estate firms are also foraying into the Indian market in recent times due to the enhanced ease of doing business, transparency and regulatory controls in the property market currently. South Delhi's real estate market will continue ticking as will other prime property zones in the country since studies indicate growth in the millionaire count in India by the year 2023. There will be higher demand for luxury demand from nouveau-rich buyers and more global realty players will set up shop here as a result. They may even enter the market via JVs or tie-ups with local Indian real estate developers. Global brands will aim at offering well-travelled Indian customers the right lifestyles and designs to match their tastes.
This trend should also encourage the growth of a new luxury real estate segment in South Delhi, driven by NRIs for their occasional usage or for parents and even those who desire a prime address in the National Capital itself. The target audience for these South Delhi projects will thus be HNWIs based in Delhi or NRIs who are looking for gated community living and are hugely aspirational.
Okhla gets major infrastructural developments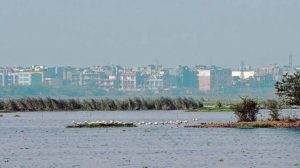 In a major boost for the real estate market in Okhla, which is shaping up as the locality of choice for many South Delhi luxury realty projects, the landfill will be greened by the authorities. The landfill will be transformed into an Eco Park eventually as per reports. A large majority of slope stabilization and capping has reportedly been completed while grass planting has been done for more than 6,000 sq. meters of this landfill. A pipeline will be integrated from the waste water treatment plant in Okhla and treated water will be deployed for greenery maintenance. The civic body will be looking at bio-mining or extracting specific materials from this site in order to transform it into the proposed Eco Park on the lines of Millennium Park near Sarai Kale Khan which was a landfill previously.
The market in Okhla will also be boosted by the confirmation of a new sewage treatment plant approved by the DJB (Delhi Jal Board). This will reportedly be India's biggest such STP, treating up to 1.24 million gallons of waste-water each day and will be built at an estimated cost touching Rs. 1,161 crore over a period of 3 years. The plant will be catering to around 30-40 lakh residents of areas like Okhla, Kalkaji, Greater Kailash, South Delhi between Munirka and Badarpur, Malviya Nagar, Lodhi Colony, NDMC zones, Kashmere Gate, Chandni Chowk, Daryaganj and Lajpat Nagar among others.
Major commercial developments in South Delhi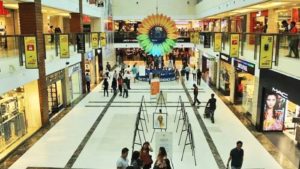 One of South Delhi's most popular shopping destinations, DLF Place, which is situated at Saket, is expected to return for business in a whole new avatar. The rentals are also higher which mirrors the growth observed by prime South Delhi shopping hubs such as Khan Market. DLF Limited owns this shopping mall which will now be named DLF Avenue and monthly rentals should double across this 516,000 sq. ft. retail hub.
The shopping mall will now encompass more dining options and stores along with shared office zones, multiple global brands and other attractions. Max Group has also established Max Towers on the DND (Delhi Noida Directway) which is just a few minutes away from prime locations such as Nehru Place and Okhla. Max Towers has been developed with an investment of approximately Rs. 600 crore and has 5.5 lakh sq. ft. of super built-up area. Max Towers has office spaces spread over 19 floors with amenities covering four floors.
The key take-away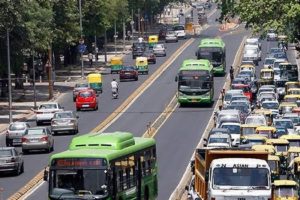 South Delhi's real estate market has thus been doing well across the spectrum, right from premium and luxury residential real estate to commercial hubs, retail and shopping clusters. South Delhi has always been a coveted residential hotspot and this will continue with limited supply and huge demand.
With more high net-worth individuals and NRIs investing in real estate here, South Delhi will continue getting more ultra-luxurious projects courtesy leading real estate developers. At the same time, its retail hubs and shopping malls will continue developing rapidly as well. The recent growth momentum is expected to continue in the