The availability of various home loans have made home purchase within reach of a common man. Under the various financing schemes, an individual can finance up to 80 percent of the price of a home.
However, home loans are not just about buying a house. There are various "Other" benefits of home loans as mentioned below: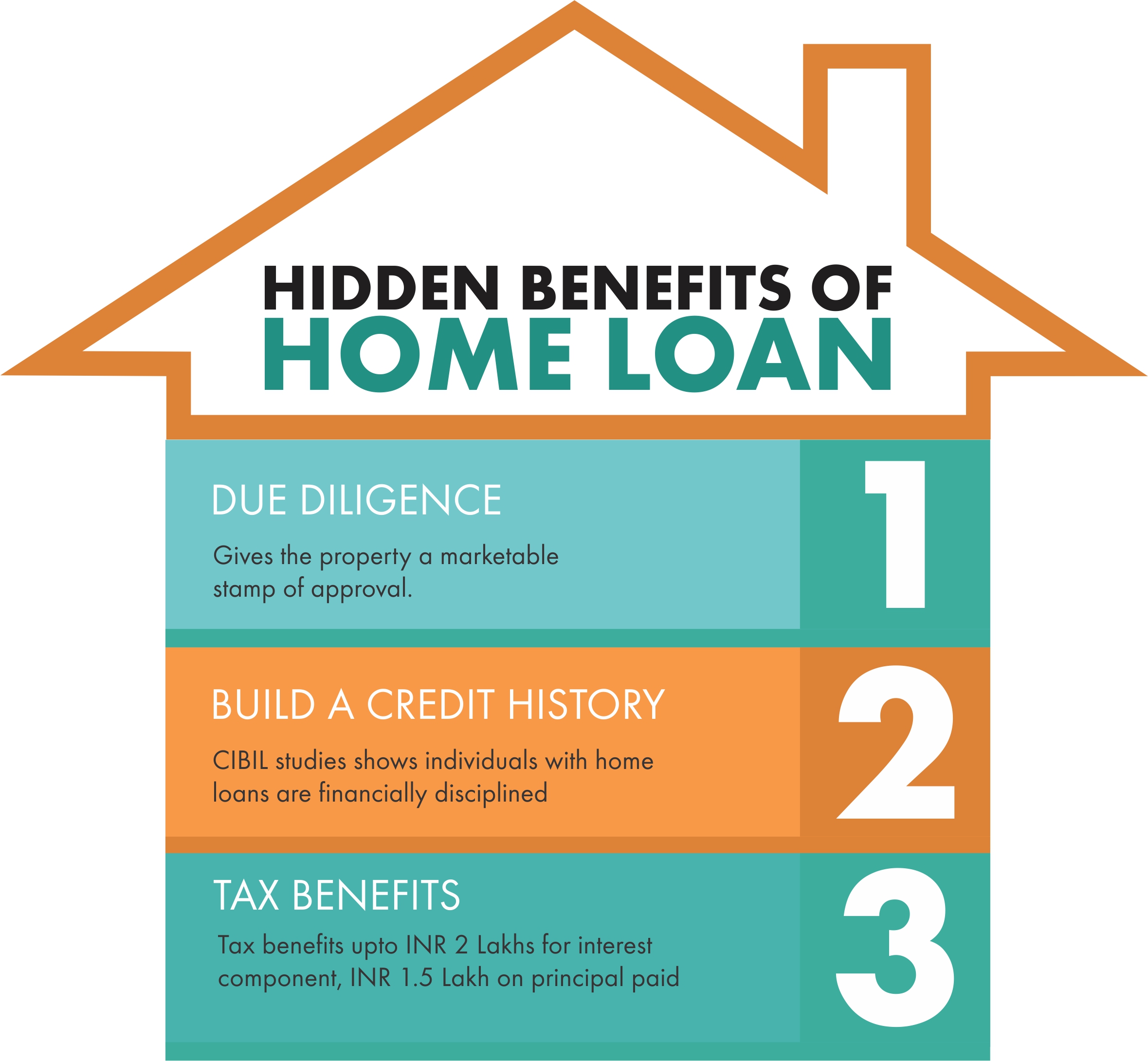 Due diligence: As soon as the application for loan is applied, the banks arrange for a detailed due diligence process to ensure that the property papers and titles are clear. This due diligence lends the property a marketable stamp of approval. This approval would also help the owners to sell the house, in case if they wishes, at a later stage.
Build a credit history: Taking home loans build credit history. Since most of the home loans are a long term loans, it gives a longevity to build a credit history. CIBIL (Credit Information Bureau of India Limited), the oldest credit bureau in India usually favors individuals with home loans as numerous studies have shown that individuals with home loans are financially disciplined
Tax benefits: Under section 24 of Income Tax Act, one may claim tax benefits upto INR 2 Lakhs for interest component of the EMI paid during the financial year. One can also claim tax benefit of INR 1.5 Lakh of principal paid during the financial year under the Section 80 C of Income Tax Act.
Square Yards catering to your Home Financing Need
Square Yards through its sister enterprise, Square Capital has been offering a complete range of Home Financing services to its wide range of clienteles. All these services are offered free of cost without any charges. So for any home financing query feel free to connect with us & our team of distinguished consultants will connect with you right back.