Vibes inside your home affect you in unimaginable ways. We have got you some simple Vastu tips to help you battle the negativity and preserve sanity inside your home during the testing times of the COVID-19 pandemic.
We all have been battling an unprecedented health crisis on our own for the past 10 months now. Life has been restricted inside the four walls of our home; all those Saturday get-together plans, travel vacations have taken a backseat. Our social life has somewhat gone down to zero, taking a toll on our mental health. In these times of negative energies floating around, while we try to cheer ourselves up, we could also seek solace in our ancient Indian Science of Vastu. Here are some Vastu tips for COVID-19 that can help you regain your sanity in these insane times.
De-clutter Your Space
One of the most important Vastu Tips for COVID-19 pandemic is to de-clutter your home. Take out the old stuff and make space for new as it generates positive energy which in turn refreshes your mind and attracts positive vibes.
Vastu Tips: Don't Underestimate the Magical Camphor
Ever thought of the benefits of burning camphor in the house. This humble solid with a strong aroma is not utilised to its true potential. Camphor has therapeutic properties. You can choose to burn camphor at various corners of your home. This will neutralise negative energies and create a nice and auspicious environment inside.
Vastu Tips for COVID-19: Light Lamps, Diyas and Incense Sticks
A well-lit home not just pushes away negativity but also amplifies the beautiful interiors. You must always make it a habit to light diyas, lamps, and incense sticks every morning and evening.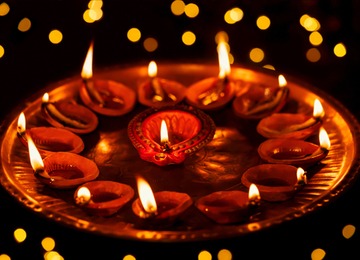 Medicines in the Kitchen? A Big No.
Do you have the habit of keeping medicines in the kitchen? You should get rid of that. The kitchen is the last place to keep medicines as the kitchen represents happiness and cheer whereas medicines represent the opposite. So, as Vastu tells us kitchen and medicines don't blend well.
Meditation is What You Need
Before you cleanse your surroundings and chuck out the COVID negativity from your home, it is important to perform a mind cleansing activity. This is what meditation is for you. So, start with 15 minutes a day and you will surely become a better person than today.
Say Hello to Wind Chimes
Hang wind chimes at the window side or anywhere it's airy. The tinkling of these bells will break the pattern of all kinds of negative energy, making space for positive energy to absorb inside.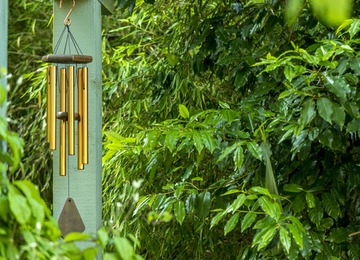 There is still a lot of time for things to get back to normal. What can we do till then? We can definitely try to keep ourselves strong and shield ourselves with positive thoughts to ward off the COVID negativity and inspire others to practice the same.
Also Read: Vastu Tips for Main Gate of House & Compound Wall
Vastu tips to follow while moving into your new apartment
Vastu Tips for Office