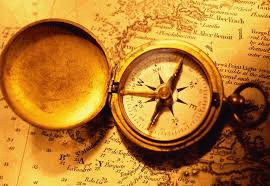 We need to be aware of the various Vastu tips for wealth and happiness since one of the key elements of well-being is financial prosperity. And what better way to start than at home? Rearranging your home or decorating a new one, according to Vastu, has a lot of benefits, the results of which has been experienced by many. Vastu or Vastu Shastra is an age-old Indian system and method of architecture. It defines the various laws of laying out of and arranging of a place so that it is alignment with the different forces of nature and brings about an all-over positive effect. 
Let's take a look at some of the Vastu tips for wealth and happiness that might work out well for your home: 
Well, when it comes to the north zone of the house, to attract wealth, you can always go with a potted money plant. If you do not want to keep a money plant, then you can instead keep or hang a picture of a forest or lush green fields, since it is a signifier of ushering in better career growth opportunities and as a result, more financial prosperity. 
You need to pay attention to the entrance of the house. It should be arranged beautifully and well-kept at all times so that it brings out a feeling of positivity. It acts as a marker of beautiful and prosperous things surrounding you. An un-kept entrance, however, marks the fact that you will be surrounded by trouble and unpleasant things. Hence, taking particular care of the entrance of the house according to Vastu tips for wealth and happiness is of immense necessity. 
Realize the Importance of Directions in Vastu:
You need to pay particular attention to the north-east corner of your house. That is the direction of Lord Kuber, who is the God of wealth in the Indian pantheon. It is important to have this corner and part of your house free of any form of clutter to let the positive energy flow in from this direction. If you want you can also place a mirror in the northeast corner, to attract economic prosperity. 
We all have safes and lockers in our houses, right? So, according to Vastu tips for wealth, you should make sure that these items, and all valuable items, are kept in the south-west corner of the house. However, take note of the direction of the door of the locker or the safe. Does it open in the south or west corner? Then, it might incur a lot of expense. The doors should be facing the north-east direction. 
The focus, as you can see when it comes to Vastu tips for wealth and happiness is always on the north-east corner of the house. To welcome wealth into your household, you might also want to place water objects in the north-east corner. For example, you can keep an aquarium or if you have space, install a small water fountain. This helps with the flow of positive energy which in turn brings wealth. 
The fact that water is one of our most treasured wealth is reiterated by the Vastu Shastra. It says that the moment you see that there is water leakage or damage of sorts, you should immediately get it repaired since it might be a sign for wealth leaking away!
When you are building a new home, make it a point, the toilet is not in the southwest corner. It might lead to heavy financial loss and even disturbed sleep. 
Keep the clocks ticking! Yes, that's right. A clock in the house which does not work signifies a stagnation in your financial growth and hence according to Vastu tips for wealth and happiness, you need to make sure that all the clocks in your house are up and working. 
The Role of a Vastu Consultant Cannot be Undermined
Now, that you have 8 basic tips that will help you to make your house more Vastu compliant in terms of ushering in monetary wealth, go ahead and start making the required changes with the help of a knowledgeable Vastu Consultant. Each house is unique because of its surroundings and thus a knowledgeable Vastu Consultant will be able to best guide you regarding any remedial measures to be taken. Always remember to keep positive and well-balanced energy at home, which in turn will ensure both financial prosperity and happiness.