India's real estate sector has indeed proven a tough nut to crack for several corporates and real estate developers. Indeed, as they say, only a Muqaddar ka Sikandar or conqueror of destiny (as epitomized in the legendary Amitabh Bachchan film by the same name) can expect rich returns in a market that has been unpredictable and fluctuating over the last few years. This is thanks in part to multiple measures like demonetization, GST, RERA and the Benami Property Act which have naturally caused a lull in the sector for a long time (let's call it the severe cash crunch).
However, in recent times, multiple big business houses in the country are now getting into the real estate business by seeking to monetize their sizable land parcels. Have they spotted something nobody did or are they simply confident about the prospects of the Indian realty market in the future? Well, the answer could probably be the latter.
Why Indian real estate is attractive again
The real estate market has ultimately benefited from GST and RERA. These have increased developer accountability and buyer confidence, thereby drawing more investors to the sector.
Real estate markets in India's top 7 cities have been witnessing a steady revival in recent times in terms of new launches and sales figures alike. Some of the key growth drivers behind these trends include the following:
Emphasis of Government on affordable housing which received infrastructure
PMAY (Pradhan Mantri Awas Yojana) interest subsidies and other incentives under Housing for All by 2022
Recent cut on GST rates to 5% from 12% on under construction property and from 8% to 1% on affordable housing units.
Budgetary measures to boost second home purchases including exemption on capital gains up to Rs. 2 crore on two homes in a lifetime.
Increase in TDS threshold for rental income to Rs. 2.4 lakhs from Rs. 1.8 lakhs previously.
Zero taxation on notional rent assumption for self-occupied second homes.
Additionally, the commercial real estate segment continues to be on a bull run of sorts in the country and this is rubbing off positively on the residential space in tandem with mega infrastructural projects like metro networks, new airports, major highways and the like.
Big conglomerates now want a piece of the action
Some of India's biggest business conglomerates now want a piece of the pie and are foraying into the sector swiftly. The Godrej Group was one of the first corporates to venture into real estate and has built a highly successful business in Godrej Properties. Other companies like Raymond and even the Birla Group are the newest entrants into the sector.
Most of these companies are driven by the desire to unlock higher value through their land holdings which have mostly remained idle over the years. Godrej Group has been the pioneer without a doubt along with Tata Housing and the former has been utilizing its almost inexhaustible land bank in Mumbai for building multiple projects. Godrej Properties has also forayed into residential projects in other Indian cities likewise.
The Raymond Story- A Complete Transition?
Complete Man Raymond Group owns 125 acres at Cadbury Junction in Thane (talk of hitting the sweet spot literally) and a 14-20 acre land parcel has been carved out from here. This will be used to develop the first mega residential project covering almost 3 million sq. ft. Raymond Realty will be the new division handling this project as per reports.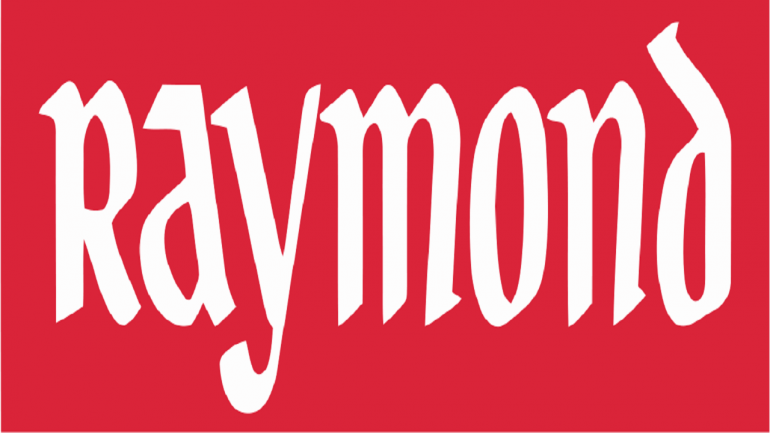 3,000 residential units will be offered in 10 towers which will be 42 storeyed, thereby making for giant additions to Thane's ever improving skyline. There will be 2 BHK apartments on offer with sizes between 510-630 sq. ft. Thane is quite an emerging market now with several premium projects being built here by top developers. The Raymond Group is bullish about the prospects of the project and has managed to garner 450 applications for units already through the families of its own employees. Property prices in the area usually hover between the Rs. 10-15,000 per sq. ft. mark and this should sweeten the deal for Raymond Group even further. The company has got all permissions needed for starting the project which will be developed over 5-7 years in multiple phases. There will be bigger apartments offered in the premium category after a period of 6-9 months as well.
Other Big Fish in the Ocean
The Birla Group has already forayed into the sector through Birla Estates, one of its newest brands. The Group has reportedly garnered positive responses from prospective buyers as far as its mega housing venture in Kalyan is concerned. The Birla Group is also coming up with new projects in Pune and Bangalore where there are sizable real estate holdings to tap. Birla Estates is the subsidiary of Century Textiles and Industries.
The Birla Group has been present in Kalyan in full strength for almost 50-60 years courtesy the Shahad manufacturing unit for Century Rayon and the colony alongside which is home to all the employees at this unit. Birla Estates is looking at development of 200 acres of prime land in Bangalore, Pune and the MMR (Mumbai Metropolitan Region) and is also looking at joint venture projects and opportunities in the National Capital Region (NCR). The company will majorly focus on the premium and mid-range residential segments initially.
Like the Godrej Group, the Tata Group has built up its Tata Housing brand into a major real estate player in India with projects across India. Tata Group started out by selling a land parcel of 25 acres in the year 2014 for monetization of land holdings. The land was owned by Tata Steel and went to Oberoi Realty. However, the Tatas have since built up their presence in the sector with several innovative housing projects.
Even Anil Ambani has previously stated that Reliance Communications will go ahead with real estate development in the future while fully exiting the telecommunications sector. The beleaguered tycoon has reportedly been eyeing a major residential project and other initiatives for the Dhirubhai Ambani Knowledge City in Mumbai's outskirts which covers 133 acres in all. Reliance Communications may be planning to mop up a gargantuan 25,000 crore from monetizing this land parcel.
Now for the Sharks
You've just read about the big movers and shakers who're already in the segment and those venturing into it. Now you would do well to brace for mega real estate disruption spurred by sharks or two closely connected families if you put it that way!
Sounds intriguing? Well, you've already heard of Ajay Piramal, the Indian billionaire owing a large chunk of his wealth from his majority holding in pharma to glass container giant Piramal Enterprises based in Mumbai. The astute businessman, who's worth $4.5 billion, has entrusted his son Anand Piramal with the management of Piramal Realty. The company already has top investors like Warburg Pincus & Co and Goldman Sachs Group and is now looking to purchase land parcels from distressed builders and other real estate players for building up its portfolio.
Anand Piramal has already confirmed his intention to snap up assets from real estate developers who are beleaguered in the current market scenario. He is also seeking a partner for building up his residential and commercial realty portfolio. Piramal Realty is already on a roll with handsome sales figures from premium projects in South Mumbai.
Now for the other bit which ties this thread together. Reliance Industries is reportedly planning a mega city on the outskirts of Mumbai which will be developed and rolled out on the scale of say Reliance Jio which totally disrupted the telecom space. The new megacity will be developed with inspiration from Singapore with sea link, port and airport based connectivity options along with major roads and could house at least 500,000 people post completion along with innumerable businesses.
This project may attract a whopping $75 billion of investments over a 10 year period according to reports. Post completion of this mega project, Mumbai's real estate market may transform rapidly and prices may fall considerably on account of reverse migration of citizens to this new city where real estate prices will be lower in comparison. Reliance Industries will develop the city while also running the local administration since it possesses the special planning authority (SPA) license. With this huge project, Reliance Industries chief Mukesh Ambani, India's richest man, will aim to fulfil the dream project of his father, legendary Dhirubhai Ambani, for establishing a mega city in Navi Mumbai.
The connection? Mukesh Ambani's daughter Isha is married to Anand Piramal. Their wedding was the stuff that urban legends are made of (and galactico-esque costs too!) in case you didn't know that already!
Why big businesses stand to gain from their realty ambitions
The soaring real estate ambitions may actually help most of these business groups tap into idle resources while shoring up wealth creation for companies and shareholders alike. Land is the most precious resource and something in short supply, particularly in India's top cities. Monetizing these land reserves with premium residential projects will help big conglomerates mop up adequate funds that can be deployed for diverse purposes. Additionally, customers will find it more reliable to purchase apartments from these leading companies since they are amongst the most trusted brand names in the country.
The revival of the Indian real estate market and the lower GST rates may be a shot in the arm for these business houses in terms of enhanced customer demand. Market sentiments are positive and will continue going up, particularly due to the beneficial effect of measures like GST and RERA that have made the sector more transparent and customer friendly. In the current scenario, more business houses are expected to monetize their land holdings by foraying into the real estate sector. Who do you think is next?