Chennai's real estate market look set for a major boost on account of several factors. All throughout the country, real estate will anyway get a major boost on account of the recent cut in GST rates on under construction properties to 5% from 12% while they have also been reduced to just 1% on affordable housing units from 8% previously. Additionally, the widened definition of affordable housing, i.e. those units sized up to 60 sq. metres and 90 sq. metres in metros and other areas respectively and priced up to Rs. 45 lakhs will lead to a major growth spurt in this segment. Add to that the PMAY interest subsidies, lower home loan interest rates and you get the picture. Indian real estate is in for a major boost over the next 2-3 years overall and Chennai will be no exception to the latest trends.
Also, second home ownership and investments in the real estate sector will be greatly encouraged by the Government's proposals in the Union Budget 2019-20 to increase tax deduction threshold (TDS) on rental income to Rs. 2.4 lakh as compared to Rs. 1.8 lakh earlier. Also, there will be zero taxes on notional rental income assumption for self-occupied second homes. Additionally, there will be capital gains exemptions granted to an individual once in a lifetime for two properties priced up to Rs. 2 crore. These are measures that will end up boosting the real estate market tremendously as estimated by experts and so will the Budgetary proposal to have zero taxes for personal income up to Rs. 5 lakh. Apart from these pro-active developments, Chennai's real estate market will benefit strongly from some other developments as well.
Growth in IT and manufacturing to drive Chennai realty markets
Experts and studies have highlighted how the expansion and rapid progress of the IT and ITeS sectors along with the manufacturing sector will drive further growth in the real estate market in Chennai. Prices have been slightly correcting or softening in recent times and this will lead to higher demand from majorly end-users in the Chennai real estate market. Experts have also stated that the city's southern and western parts will be seeing the highest demand and this will augur well for developers who have their projects here. The residential real estate market in Chennai is growing steadily due to balanced and controlled levels of supply of housing, predominance of the affordable housing category and also softening real estate prices. The SaaS (software as a service) sector is also driving huge residential demand in the city according to experts along with the auto sector which is a flourishing industry in and around Chennai.
The Tamil Nadu State Government has also been striving to draw more investments in sectors like IT and ITeS, SaaS, start-ups and also MSMEs and these efforts have also rubbed off positively on generating residential real estate demand, particularly in the city's southern suburban zones as per several studies. Close to two dozen SaaS based firms have already started functioning in the city and there are several upcoming big-ticket investments in business sectors along with continued expansion of the auto industry that will lead to huge demand for both residential and commercial real estate in western Chennai as well according to experts. Projects like Radiance Icon at Koyambedu and others are already coming up in the western parts of the city likewise.
Other key trends worth noting
The residential realty sector in Chennai was hitherto seeing a slight drop in property prices. However, the pace of corrections has been around 3% from peak levels over the last 3-4 years. The average real estate prices in Chennai hover anywhere around the Rs. 5,000 mark as per several experts while others peg it at around Rs. 4,800-4,900 on an average. There was a market reversal seen last year although overall demand levels were higher than supply in the housing market till the year 2017 as estimated by experts. Unsold inventory levels went up to around 30,000 units in 2018 as a result of the market conditions changing.
However, in a good development for the overall housing market in the city, new launches went up rapidly last year in the affordable housing category, i.e. those units which were priced lower than Rs. 40 lakhs as per reports. This should keep happening over the next few years since PMAY incentives and other Government initiatives will continue to spur growth in this category. The increase in the number of affordable housing projects can also be attributed to the fact that prices have come down a little in several areas and also the sizes of housing units have reduced across several projects. Experts estimate that Chennai's real estate market will now witness rapid growth, particularly over the next couple of years with the new measures in the sector and also due to the expansion of several commercial sectors.
FSI regulations are also spurring growth in Chennai real estate
The new FSI (Floor Space Index) regulations in Chennai are also spurring major growth in the city's real estate market according to reports. The State Government has already permitted an increase of 0.5 in the FSI and this indicates built-up area of an extra 33%, something that will encourage cluster redevelopment for several residential colonies and complexes. Vertical growth will boost the real estate industry in the near future while it will also help in decongesting the city overall with more room available for essential infrastructure and open spaces. The Government has also encouraged the integration of wastewater re-usage, rainwater harvesting and solar energy capturing across residential projects which is also a good move.
There are special provisions made available for those who are elderly and differently abled along with children at residential projects by the authorities. The FSI increase will spark more redevelopment of several buildings into more apartments and complexes along with commercial spaces. The authorities have also removed the minimum plot requirements and frontage requirements along with plot coverage aspects. The lowered plot size will boost affordable housing markets as well.
Housing supply levels increase in Chennai
As per reports, Chennai held the top position amongst the three key cities of Hyderabad, Bangalore and Chennai in South India with regard to residential supply increases last year. Supply increased by a huge 77% in 2018 as far as residential supply in Chennai was concerned according to several reports. Supply levels were approximately 38,300 units in 2017 and increased to roughly 67,850 units last year as per studies.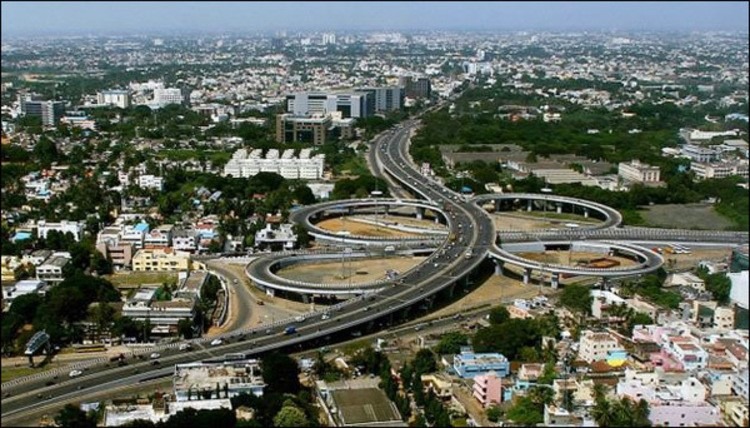 Chennai continued to see steady growth momentum in new real estate projects along with other cities in South India as compared to northern cities in the Delhi-NCR according to several reports. The three major cities in Southern India also had overall sales volumes of real estate increasing by roughly 20% which was higher than Western India and Northern India as well. The unsold inventory levels are also lower in Chennai which is a major advantage for the real estate market here. Retail, commercial and residential realty have grown steadily in recent times in Chennai and other cities of South India as per reports. This trend should continue in the near future and demand is hugely being driven by the IT and ITeS sector along with manufacturing and automobiles. Chennai is also predominantly a housing market for end users which also augurs well for its growth in the near future.