Delhi-NCR happens to be one of the most featured and multi-layered housing markets in the entire country. Its strategic position and rising demand from homebuyers in various segment is now coming to the forefront after a period of prolonged slumber. Real estate developers in Delhi-NCR are not to be outdone however; they are now witnessing a revival in demand and coming up with new launches as a result.
If one thumbs through the voluminous reports from various sources, including some exclusive ones, one can perceive without fail that the real estate market in this area seems to have broken through the lull and come out in the open for everyone to take note. In the last three months, there has been an increase of around 70% in the launches of new property by developers as compared to the past few months.
Key trends worth noting here
New Launches of Residential Projects in Delhi-NCR

(A Comparative Statement of First Two Qtrs. 2019)

Qtrs.
New Launches
No: of Units Sold
Unsold Inventory (in Units)
Q1-2019
                9,360
               13,665
              183,740
Q2-2019
              13,570
               12,640
              181,927
Approx % Change
69%
-8%
1%
Gurugram, the millennium city and corporate hub, being industrially developed and structurally spruced up, has seen the highest increase in the launches of new projects. On the other hand, Greater Noida has witnessed a rush of homebuyers to book their apartments as well. Some of them are the first-time investors and the rest already own property elsewhere. Paradoxically, however, sales figures have been coming down in the past for the NCR region. The decline here has been to the tune of approximately 8% as per reports.
Yet, in the same breath, one can say that this dip in sales is lower as compared to other top Indian cities like Mumbai and Pune. As per several reports, around 13,500+ apartments were launched in the NCR between April and June. Conversely, more than 9,000 units were approximately launched between the months of January and March. Gurugram saw the highest launches which increased by 36% as per reports.
Here are some other points worth noting now-
Greater Noida saw 2200 units being launched in the previous quarter.
Noida had 1,500 units launched in the earlier quarter.
The NCR market is steadily foreseeing a better future ahead and this is reflected through improved buying sentiments of people.
In fact, developers are now having to handle a major rush of buyers for particular Delhi-NCR projects.
The market is more positive due to strategic Government measures and sops including additional tax benefits for affordable housing, lower GST rates, measures to incentivize purchase of second homes and rental units and even the lower interest rates on home loans.
Housing sales across India's top 7 cities have still been sluggish although the industry is certainly recovering.
Sales of homes in the last quarter for the NCR have looked up considerably as compared to the quarter before. This is encouraging for real estate developers and industry stakeholders in the current scenario.
4,075 units were sold in Greater Noida in the second quarter while Gurugram had 3,500 units being sold.
Unsold inventory has however gone up by 10% in Gurugram due to various reasons.
The CREDAI Vice President has himself opined that recovery of the Delhi-NCR housing market was predicted over a sustained period of time and this recovery is a testament to the fact that the real estate market here is shaking off its slumber slowly albeit steadily.
Inclusivity to boost real estate in Gurgaon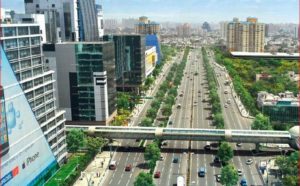 Gurugram or Gurgaon as it is commonly known, has been projected as one of India's most inclusive cities. An inclusive city is one which is mindful of the underprivileged and their needs along with the needs of the urban poor. Gurgaon, however, while catering to some needs in this aspect, is still not perceived as being fully inclusive as per a large section of industry experts. More inclusiveness can only come about with more affordable housing projects or projects priced up to Rs. 45 lakh as clearly defined by the Government.
More affordable housing projects are on the anvil in emerging locations in Gurgaon and on peripheral locations of the city which are near major thoroughfares or expressways. This will naturally boost social inclusiveness while enabling a major boost for the real estate market in the city. Infrastructure development measures, including metro expansion and decongestion of major roads along with building thoroughfares for cyclists and pedestrians, will add to the growth of the housing market in the Millennium City which continues to draw homebuyers because of the proliferation of business and commercial hubs in the area, particularly due to increasing interest of corporates and large MNCs which prefer easy access to the Airport from Gurgaon.
Prestige Group bets big on Delhi-NCR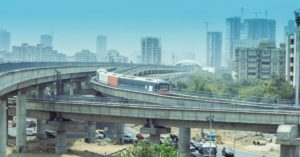 The Prestige Group, one of India's leading real estate developers, has been betting hugely on the Delhi-NCR market for the foreseeable future. The CEO of the Group has already stated that Delhi-NCR remains a vital market for real estate in India while stating that the Group will focus on the same in spite of being primarily based in Bangalore.
Prestige Group has already completed 236 projects till date covering 125 million sq. ft. of developable area. The Group has also inked a joint venture (JV) deal with ACE Group. With this new development, Prestige Group is now eyeing a major mid-income housing venture. The ACE Group has around 15 acres of land in Noida and 2 million sq. ft. is proposed for development here as part of this joint venture. There will be more than 1,000 residential units being sold at this project as per reports. The CEO has confirmed that construction costs will hover around the Rs. 500 crore mark which will not drain the Group since it will be managed through fund inflows from customer advances.
Prestige Group is already interested in launching more projects in the Delhi-NCR. In the preceding quarter, the company has already launched 3 projects here, covering a whopping 6.75 million sq. ft. Prestige has already tied up with HDFC Capital for funding Rs. 2,500 crore for these projects which aim at offering quality property within the reach of middle-class consumers. These affordable and mid-income projects will naturally boost the real estate market in Delhi-NCR.
Thriving Areas in Delhi-NCR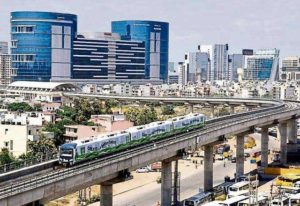 The Delhi-NCR area is a premier property investment destination and has some of the best projects in the country. Prices are also quite competitive in most locations while being reasonable enough to cater to various budgets. Here are some of the areas which are thriving in the real estate landscape at the moment.
DLF Ankur Vihar– DLF Ankur Vihar has blossomed into a highly popular community which has 6 schools for children, 26 parks and 5 hospitals for catering to healthcare requirements. Properties usually sell for anything around Rs. 2,500 per sq. ft. in this location at the moment. Affordable homes are available in this area which makes it highly popular with younger buyers, especially families looking for good quality of life without straining their pocket. First-home buyers, in particular, are purchasing properties in this location which also has more than 100 shops for meeting daily requirements of residents.
Raj Nagar Extension– This hot and happening area in Delhi-NCR is one of the backbones of the present property market in terms of sales. Raj Nagar Extension is located strategically on the Meerut Bypass 6-lane Highway or NH-58. This area still offers affordable property at Rs. 3,000 per sq. ft. and upwards and has immense future appreciation potential. The area is well connected to Anand Vihar in New Delhi and the proposed cricket stadium will be a major development nearby.
Shahberi- Located in Greater Noida, this locality has several apartments available for the mid-income and affordable categories. These apartments come with multiple premium amenities and facilities. The prices range between Rs. 3,500-4,000 per sq. ft. on an average. The metro network is also readily accessible from this area which draws several families and young professionals to purchase flats here.
Pratap Vihar- This is a peaceful locality that offers several affordable housing units to choose from along with decent connectivity.
Sector 73- This is located in Gurgaon and is one of the most peaceful and tranquil locations in the otherwise bustling city. This area is dotted with ample greenery and social amenities are also easily accessible from here along with good connectivity to parts of Delhi.
Greenfield Colony- This is a well-known Delhi-NCR zone with several businesses, entertainment zones, markets and more. The area has seen a real estate boom of late, particularly for its proximity to South Delhi.
Neharpar- This Faridabad locality is also home to several market and shopping complexes, residential projects, entertainment zones and educational institutions. There are affordable and mid-range housing options available here.
Okhla- This South Delhi locality is witnessing a rebound in terms of new launches of housing projects like Godrej Okhla in the luxury category. There is steady demand for luxury and ultra-luxury real estate in South Delhi locations like Okhla which already have a shortage of new housing projects.
Commercial real estate growth keeps residential market chugging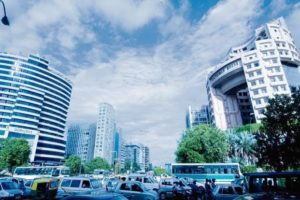 The Delhi-NCR market is one of the biggest commercial hubs of the country and steady demand for commercial real estate has positively impacted the residential real estate market in major cities like Gurgaon, Noida, Ghaziabad and Faridabad along with parts of the National Capital as well.
Noida and Gurgaon are understandably the major drivers of commercial real estate growth. With an industrialization emphasis from the Government, Noida is now the preferred hub for manufacturing and several leading companies are setting up shop here which has given rise to healthy office space demand. The World Trade Center Noida CBD is a major fillip to the real estate market in this regard. E-commerce, logistics and warehousing are major drivers of commercial real estate growth in Noida as well. The upcoming new airport in Noida is already fuelling steady residential and commercial growth.
Gurgaon continues to be a preferred corporate, MNC and start-up hub with its strategic location near the airport, excellent connectivity and availability of ample social infrastructure. Co-working has also been a major driver of real estate growth in the commercial category for Delhi-NCR, particularly in case of Gurgaon and Noida, with several players establishing businesses in these categories here.
Co-living continues to be a major trend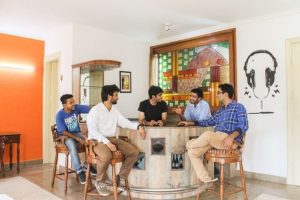 Co-living is another major trend in the Delhi-NCR real estate market. Delhi, Noida, Gurgaon and Greater Noida have all witnessed skyrocketing growth in the co-living category. These include private rooms and bungalows along with shared apartments. As per reports, close to 30% of co-living spaces are situated in residential micro-markets which are located beside major office space hubs or IT zones in the NCR.
Leading players like Stanza Living (which already offers 16 co-living spaces in Noida, Delhi and Greater Noida) and Oyo Life (which offers 34 co-living properties and 20 properties in Gurgaon and Noida respectively) have got into this space where monthly rentals can even touch Rs. 30-40,000 depending on the facilities that are available.
Key Take-Aways
Co-living is one trend that has already been picked up by developers along with co-working and both of these new categories should be major real estate market growth drivers in the near future along with metro expansion, the new airport, widening of roads and expressways, new flyovers and other such infrastructural developments.
The real estate market in Delhi-NCR has bounced back from a considerably long period where things were in a state of slumber. However, there still remains a long way to go as far as a major pick-up in sales is concerned. Yet, the heartening news is that the Delhi-NCR real estate industry is getting there, one new brick at a time!
The launches of new projects across segments ranging from affordable and mid-range to luxury and even ultra-luxury gives buyers plenty of scope to go for housing tailored to their budgets. With RERA into the mix, delivery related anxieties and verification of projects have now become more manageable.