Noida's real estate market seems to be on an upswing, what with several Government initiatives, lower GST rates of 5% on under construction properties and 1% on affordable housing units, other budgetary proposals that have boosted the real estate sector and mega infrastructural projects lined up for the future. In this scenario, the luxury real estate market in the city is reportedly seeing positive growth and demand on account of its comparative affordability over Gurgaon which is one of the costliest cities in Delhi-NCR at the moment.
Demonetization had a widespread effect on the luxury property segment throughout the country. However, the impact has now abated and buyers are returning to the luxury real estate in large numbers. There are several projects in the luxury category which are now being built or in their pre-launch stages throughout Noida and more than 60% of buyers at these projects are residents of the city. Several real estate developers have reported that apartments in the luxury category here are priced near about Rs. 8,000 per sq. ft. and this is the sweet spot for most buyers and this is close to double of the price range for regular housing units. The remaining 40% of buyers in these projects are residents of Delhi.
Key trends worth noting
Luxury apartments in Noida are now being bought by investors who are not just seeking returns on their investments but also quality lifestyles which is an interesting trend worth noting. There are several real estate developers who are also updating their projects with numerous features including open air Jacuzzis, infinity pools, squash courts, spas, trees beside every balcony, cabanas and even with expansion scope of apartments to penthouses and duplexes. These are only a few of the amenities that developers are offering to buyers at luxury real estate projects in Noida. There are several big ticket projects coming up which are priced anywhere between Rs.2-4 crore and these are finding takers from south or east Delhi residents and also from Noida residents themselves. There are majorly end users who are purchasing these apartments as per developer reports.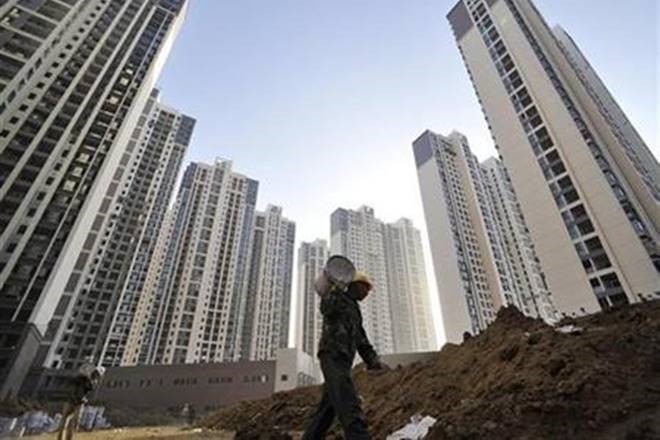 Experts feel that the market has cleared up post the introduction of RERA and there has been a major benefit for the luxury real estate segment likewise. There are uber luxury projects which are even crossing the Rs. 8,000 per sq. ft. price threshold in various locations of Noida and even these have generated considerable interest from buyers. There are several buyers who are selling off their old homes in order to shift to swanky luxury condominiums or apartments at projects which offer them all necessary amenities and facilities. Noida is majorly a market for end-users although the days of only mid-range prices are a thing of the past with several luxury projects transforming the city skyline and growing interest of well-heeled buyers who desire high quality living with top class experiences.
Several residents of Delhi are buying properties in Noida since the luxury market here is more affordable than Gurgaon. Prices are even less than half of those seen in the Gurgaon luxury market in many cases. Luxury apartments, according to experts, are defined on the basis of several criteria including overall project density, views offered by the project, limited number of apartments on a floor, amenities and facilities and large sized apartment units. These apartments can be found in Noida for anywhere between Rs. 1-3 crore while in Gurgaon, starting prices can be anywhere around Rs. 5 crore for such apartments. Investors are majorly targeting commercial real estate in the current scenario with residential end users opting for luxury apartments in a bid to experience quality lifestyles.
Is Noida going big in terms of development?
Noida also has a lot going for it in terms of infrastructural growth and development. The Jewar International Airport will bring about a major boost for the city's real estate market in the future once it is completed or nearing completion. There should be a major impact of this development on the real estate market in Noida and Greater Noida with the completion of the new airport and the metro link as per experts. The Jewar Airport is being built swiftly and this will escalate demand in the entire region, thereby leading to rapid appreciation of property prices throughout Noida. There will be more infrastructural development, tourism and commercial growth alike. The airport will also attract several MNCs and large corporates to set up base in Noida along with several companies and institutions from diverse business categories. The Noida Expressway is already turning out to be a major industrial and commercial hub and the Yamuna Expressway is also billed to be a future hotspot for industrial and manufacturing zones.
As per reports, NBCC is planning a financial district on a major chunk of the 3,500 acres owned by Jaypee Infratech near the proposed airport in Jewar. This will be similar to the BKC (Bandra-Kurla Complex) in Mumbai and also Cyber City in Gurgaon with several IT offices and other facilities planned near the airport. Other pioneering developments in Noida include the approval of the second phase of the Aqua Line metro link from Sector 71 in Noida to Knowledge Park 5 in Greater Noida. Metro connectivity will cover all of Noida and Greater Noida in the near future, sparking widespread development in the city.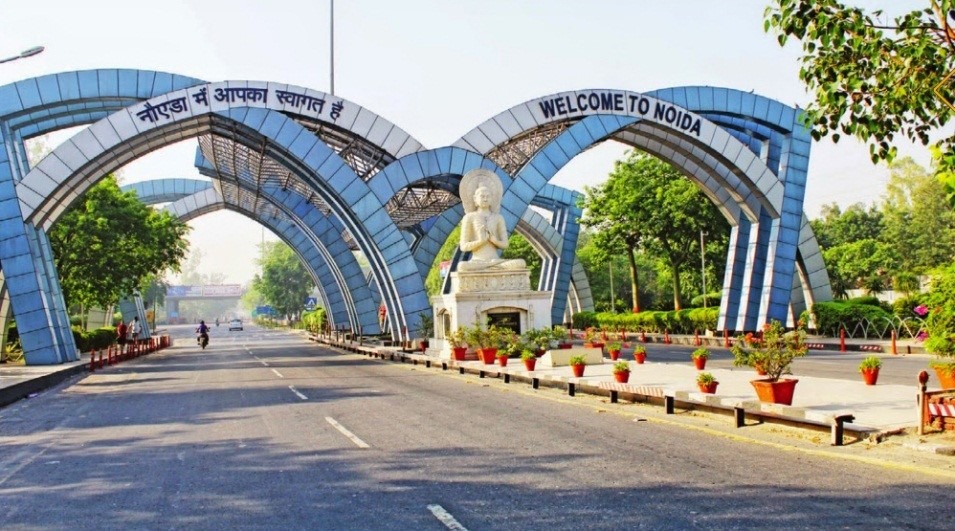 The Digital Mall of Asia (DMA) has also officially launched at Noida's Film City which is a one-of-a-kind venture that fuses digital technologies with retail and real estate space. There are several such cutting-edge new developments expected for Noida in the future and these will definitely give its real estate market a major boost including the luxury realty category according to experts.