Is it the best time to buy a home? Experts and industry watchers do feel that this is perhaps the best time for a home purchase, going by the prevalent scenario in the country at the moment. The affordability levels have gone up exponentially for home buyers in recent times while home loans have also become cheaper in the bargain. Investing in real estate could be a great option as a result in present times.
Why is it a good time to buy?
Property prices have come down from the benchmark level as compared to the annual average income of households in most Indian cities. Affordability is usually pegged at 4.5 times of the average annual household income in any city at an ideal level as per reports. Almost all markets now have the index going below this ideal benchmark with the exception of Mumbai, Hyderabad and the National Capital Region (NCR). Mumbai is still the most expensive city for buying homes and the affordability benchmark stands at 7 times of the annual income for a household while NCR and Hyderabad have this at 5 times.
Chennai and Bangalore have affordability indexes of 4 while this is 3 for Ahmedabad, Kolkata and Pune. Mumbai is the most expensive market for housing in the country although overall home affordability has increased reportedly since this was earlier 11 times of the average annual income of households seen in the year 2010. This ratio has also come down to 5 from 6 in case of the NCR and Hyderabad alike. Similar trends have been witnessed in other major cities in the country as well according to reports. This has happened due to lower average pricing and ticket sizes for homes and the renewed emphasis on affordable housing courtesy Government initiatives. Affordability increases have led to improved sales figures in 2018 as well according to experts.
Other key factors worth considering
Along with the prices coming down or correcting in several markets, the average sizes have also lowered for residential housing units at the time of their launch as per reports. Housing units have reduced in sizes by roughly 25% and 24% for Mumbai and Pune as per reports while they have come down by 18% in Bangalore. Only Ahmedabad and Hyderabad have seen sizes go up by 7% and 4% respectively, indicating bigger homes on offer for buyers. Annual sales volumes were coming down in the past across all major Indian realty markets and hence this shift towards affordable housing.
There is the Government mission of Housing for All by 2022 and this has contributed hugely towards reviving overall demand from prospective homebuyers. Affordability levels are expected to be boosted in the future as well with more real estate developers taking up affordable housing projects. The RBI (Reserve Bank of India) has also reduced benchmark interest rates or repo rates to 6.25% and they were around 6.50% earlier. This may lead to lower borrowing expenses for homebuyers as well. Investing in real estate could be a good option in the current scenario with home loans expected to become cheaper and major reforms like RERA, GST, demonetization, Benami Transactions (Prohibition) Amendment Act 2016, PMAY (Pradhan Mantri Awas Yojana) and CLSS (Credit-Linked Subsidy Scheme) showing their effectiveness in recent times.
Benefits for homebuyers and the industry with GST rate cuts
A slew of recent measures by the Government should also boost the real estate sector hugely in the near future. In a major boost for buyers, GST has been lowered to just 1% on affordable housing units without any input tax credit. Additionally, it has been lowered to 5% for residential housing units which are under construction in other categories without any input tax credit. This cut in GST rates will be hugely positive for homebuyers and for the real estate sector alike. Ready to move homes anyway do not fall under the purview of GST.
The affordable housing definition has also been widened in another move that makes this a great time to invest in property. In metro cities, apartments of 60 sq. metres in carpet area and priced up to Rs. 45 lakhs will be in the affordable housing segment while in non-metro cities, sizes will be up to 90 sq. metres and prices up to Rs. 45 lakh for residential units to be considered as affordable housing properties. The definition of affordable housing has been widened in order to enable more homebuyers to reap the benefits. The metro cities are Bangalore, Delhi-NCR (Delhi, Greater Noida, Gurgaon, Faridabad, Ghaziabad and Noida), Chennai, Hyderabad, Bangalore, Kolkata and Mumbai (including the Mumbai Metropolitan Region).
Union Budget 2019-20 may boost real estate markets as well
The Union Budget 2019-20 has also proposed several changes that may boost the real estate market as well. These include the following:
Zero taxes on income up to Rs. 5 lakh and up to Rs. 6.5 lakh with investments.
Capital gains rolled over under Section 54 to two residential homes for an individual once in his/her life with capital gains up to Rs. 2 crore.
Zero taxation on notional rent assumption for self-occupied second homes.
Increase in threshold for TDS deduction on rental income to Rs. 2,40,000 from Rs. 1,80,000 previously.
As can be seen, these measures and the recent socio-economic climate make it conducive to buy property in India. The Government has emphasized greatly on affordable housing and with lower GST and borrowing costs along with other measures proposed in the Budget, it is a good time to invest in real estate without a doubt.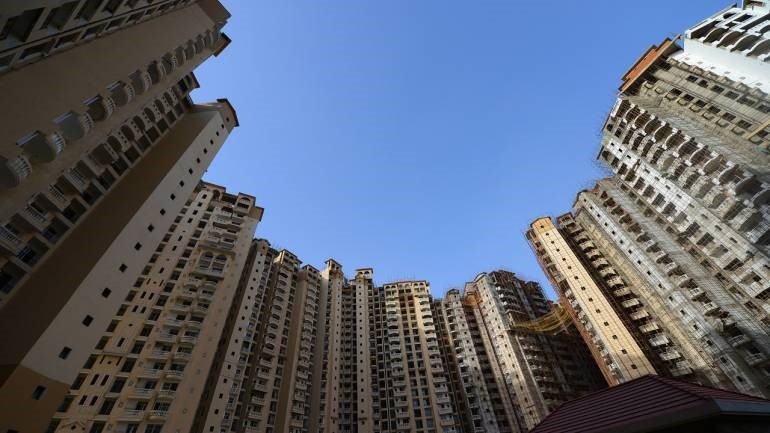 More people will consider buying a home due to the lower GST and home loan rates along with factors like the PMAY benefits on affordable homes, rise in disposable income due to lower taxes and of course, encouraging measures for investing in second homes or properties.