The Double Bedroom Housing Scheme or 2 BHK Housing Scheme as it is known, is a game changer for the urban and rural poor in Telangana. The State Government is offering 2 BHK homes with 560 sq. ft. of plinth area for eligible BPL families. This scheme will help those who were aiming to purchase 2 BHK flats in Hyderabad priced between Rs. 10-20 lakh sometime in the future. The double bedroom scheme in Telangana Hyderabad aims at providing 2.72 lakh housing units by March 2019 and 3 lakh units by 2024 at a total estimated cost of Rs. 36,000 crore.
Work done so far
Chitra Ramachandran, the Special Chief Secretary of the Telangana State Housing Corporation Limited, had instructed all officials working to implement the scheme to finish building the first batch of targeted 2 BHK homes by the end of this year in order to adhere to the March 2019 deadline.
The Telangana Government has already allocated Rs. 18,000 crore for the 2 BHK housing scheme as per Ramachandran. 38,259 homes were grounded by June 2017 by the Government as per reports and 1,66,643 homes were grounded by June 2018. Rs. 2,413 crore was spent by this time for finishing 13,000 homes and the target by December 2018 was the completion of 1,34,776 homes. There is no TS double bedroom application last date for eligible candidates as of yet. 2.80 lakh homes are now being built under the supervision of District Collectors/GHMC as deputed by the Housing Department.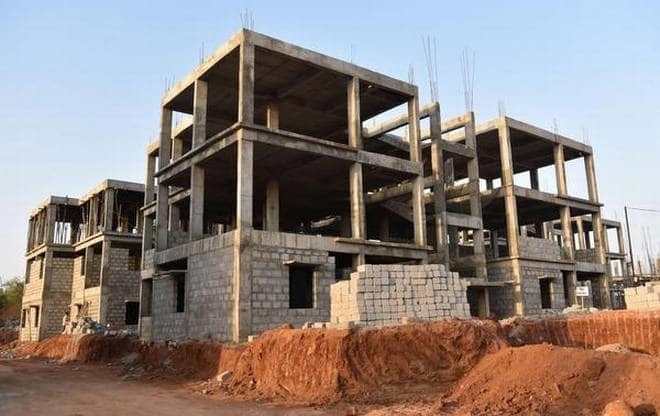 What beneficiaries get
The Telangana State Government is offering 2 BHK homes with plinth area of 560 sq. ft. at Rs. 5 lakh. The Central Government is spending Rs. 70,000 out of this amount with the rest coming from the State Government. The Government is also offering cement at Rs. 230 per bag to private licensed developers who are building these homes while sand has been amply allocated for meeting demand throughout the State. Beneficiaries get the following:
2 bedrooms
2 toilets
Hall
Kitchen
Plot area of 125 sq. yards in rural areas/36 sq. yards of land share in urban areas (G++ pattern)
Land offered free of cost
Entire dwelling cost without having to apply for loans or spend their savings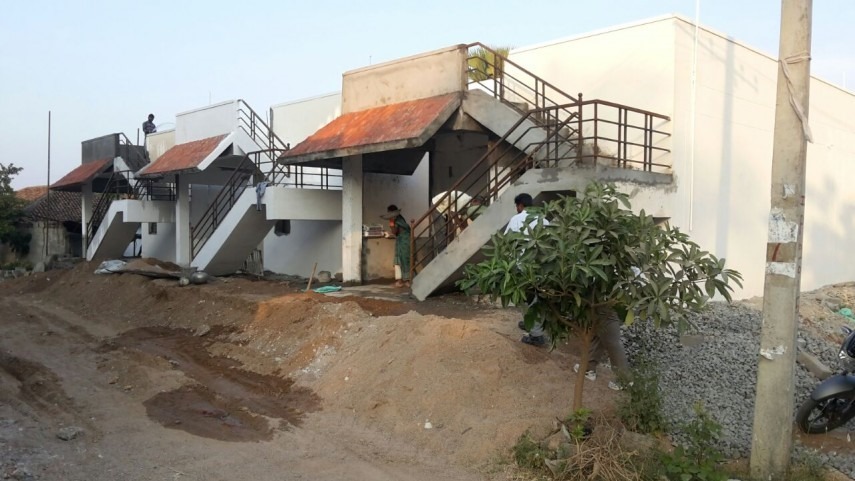 Costing Details
The costing details for 2 BHK homes is as follows:
| | | | |
| --- | --- | --- | --- |
| Category | Unit Cost | Infrastructure Cost | Total |
| Rural Home | 5,04,000/- | 1,25,000/- | 6,29,000/- |
| Urban GHMC up to G+3 | 5,30,000/- | 75,000/- | 6,05,000/- |
| GHMC C+S+9 | 7,90,000/- | 75,000/- | 8,65,000/- |
Target Groups for the double bedroom housing scheme
Here are the target groups for this scheme:
| | | | |
| --- | --- | --- | --- |
| Category | SC/ST | Minorities | Others |
| Rural | 50% | 7% | 43% |
| Urban | 17% SC, 6% ST | 12% | 65% |
Telangana double bedroom scheme eligibility
The eligibility criteria for applying is as follows:
An eligible family should come under the BPL (below-poverty-line) category with valid Food Security Card with number
Home will be sanctioned in the housewife's name
Homes will be sanctioned for families which are homeless and also those currently living in kuccha homes, huts or rented homes
Family should not have ownership of any concrete home and other family members should not have got homes under different housing schemes like INDIRAMMA
5% of 2 BHK homes will be reserved for persons with disabilities or differently-abled citizens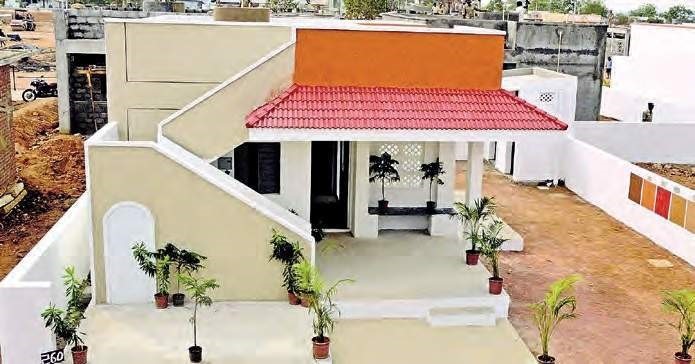 How to Apply
You can apply through either of the following steps:
Filling Up the Form
You'll not find it difficult to fill out the application form at all. Here are a few steps worth remembering:
Fill up the income details and details of family members along with mentioning the contact number, details of your dwelling and so on. Make sure you submit a passport sized photograph with your application.
Proof of income has to be given along with your bank details.
You'd do well to double check these details and also the applicant name and FSC number which you also have to enter. You have to put your address and Aadhar number too. In case you're living in the GHMC area, make sure you put in the house number, mandal, village and pin code. You're also required to fill in the occupation, religion and community sections followed by residence details. In case you're living in rented accommodation, specify the number of years that you've spent in the same. If it's your own home, tick the hut or other options accordingly.
Fill in the details of your family income as well.
Then, enter other details which are relevant like if there is someone who is physically disabled/differently-abled in your household or whether there is an Asara pension scheme member and also whether your family has got benefits from another Government backed housing scheme or not.
How Beneficiaries are chosen
Beneficiaries are chosen through the following steps:
District level committees will select villages for implementation of the 2 BHK Housing Scheme based on GO Ms. No.10, Housing (RH&C.A1) Dept, dt.15.10.2015 and choosing of beneficiaries based on GO Ms. No.12 Housing (RH&C.A1) Dept, dt.26.11.2015.
Applications are sought from beneficiaries who are eligible on the basis of the schedule which has been provided by the District Collectors and this will be collected by the deputed officer during Gram Sabha.
Gram Sabha will be the site of initial assessment for determining eligible beneficiaries and the list will be made and forwarded to the mandal Tahsildar for verifying the same.
Post verification of applicants, the final list of applicants will be submitted to the District Collector by the Tahsildar.
Based on the District Collector's schedule, the verified list will come up in the Gram Sabha once again for the final approval.
This list will be publicly released by the District Collector thereafter and in case of complaints, the District Level Officer will make enquiries with findings being put before the Appellate Committee whose orders will be taken as the final verdict.