Pune's real estate market has been recovering steadily in recent months and there is a recent wave of consolidation in the market ahead of pursuing future growth. Several reports and studies have highlighted the stable nature of the city's real estate market. In the year 2017, approximately 10,000 housing units were sold across 40 projects. This figure has come down to 17 projects in the year 2019. Real estate developers who have a good reputation and the right track record are witnessing higher sales volumes spurred by increasing buyer demand.
The share of sales volumes of top real estate developers has increased particularly after the implementation of RERA. The overall offtake has been at the highest threshold in a total of 4 years. This stands at 94,383 units which indicate growth of 15% over the last year or so. The affordability levels in Pune's real estate market are at their highest level over the last 7-8 years or so. Overall trends indicate that higher affordability in Pune's housing market may spur higher sales volumes in future years.
Key trends to note in this regard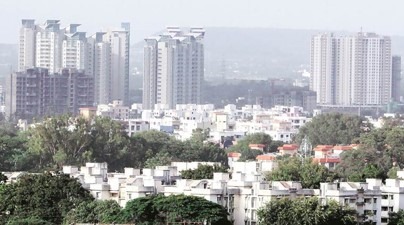 As per several studies, inventory for sale in the housing market has also gone up post witnessing a fall ever since June in the year 2017. This indicates supply levels being slightly higher than demand, thereby keeping prices at more competitive levels for customers. Experts feel that construction has accelerated considerably over the last 6 months or so. The peak inventory levels stood at approximately 107,402 apartment units in June, 2016 and this came down to 89,887 units at present.
The inventory available for sale in the Pune housing market increased by around 2% over June last year when it touched 80,062 units. Yet, inventory volumes came down by 16% from its peak levels in the year 2016. Post RERA, the live project count in Pune has come down to 3,490 projects in December 2019 from 3,733 projects in June 2017. Several other reports indicated growth of 37% in home launches to touch 44,660 units in H2 2019 and growth of 25% (year on year) to stand at 15,445 units. Sales figures did reduce by 10% (year on year) to touch 15,445 units in H2 2019 and by 2% overall for the year to stand at 32,809 units. However, there is a sense of the slide having been arrested.
Pune also witnessed 86% of new launches in the sub-Rs. 50 lakh segment which indicates the growing demand for affordable homes amongst buyers. Buyers in the city now prefer smaller sized homes in prime areas. They are not willing to compromise on the location but are relatively okay with smaller housing units. Visibility levels are higher for Pune West and north zones with regard to home sales figures as per reports. According to studies, 91% of housing launches in Pune were in the sub-Rs. 75 lakh category. Compact homes are being launched by more real estate developers. Average sizes of apartments have come down by roughly 26% between 2014-2019.
Metro corridor real estate to hit big-time soon in Pune

Real estate development throughout the metro railway corridor should pick up steam soon accelerated by the Maharashtra State Government's decision to provide FSI (floor space index) up to 4 along this corridor. 4 FSI has already been announced in March last year, enabling the creation of TODs (transit oriented developments) within a 500m stretch of the metro stations on the route. The Government is taking factors like the distance of the plot from the metro station, size of the plot and width of the road into account while handling FSI allotment.
Higher FSI and good infrastructure along the metro corridor is expected to spark growth in the real estate sector of Pune over the next year or so. Smaller apartments and more competitive prices along this stretch will be attracting more buyers. There is also increasing demand for studio apartments located near major public transit points or hubs. This is a concept that has attained immense popularity in several major cities. This model may be eventually followed for TOD hubs in Pune as well.
Why Pune continues to be a major realty market in India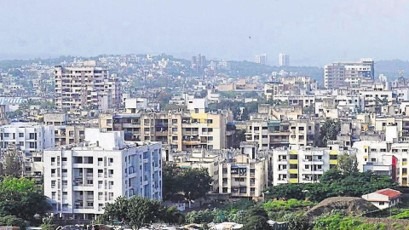 Along with being one of the top 7 cities of the country, Pune continues to be a key housing market for most real estate developers. This is because Pune has seen relative stability in its housing market as compared to other major metros post the implementation of RERA, GST and demonetization along with other measures to clean up the sector. Pune is a flourishing IT and ITeS hub and commercial real estate markets have picked up strongly here over the last few years.
The city has also turned into a large manufacturing hub for leading automobile, electronics and engineering companies due to better commuting infrastructure and other civic amenities. The logistics sector is flourishing in the city with major players like LOGOS India, Morgan Stanley and Warburg Pincus investing here. The growth of ecommerce has naturally boosted the warehousing and logistics sector and this is rubbing off positively on the residential segment as well. Residential and commercial real estate investors in Pune are earning stable rental incomes with decent appreciation on an annual basis. Pune has already turned into one of the country's foremost education hubs and higher employment levels have kept the housing market ticking as well.
Pune also benefits from excellent social infrastructure and a solid transportation network. Pune offers a good road network and other public transportation facilities while the metro project is also being completed rapidly. It is also well connected to the financial capital of the country, Mumbai. Going forward, Pune will further benefit from new-age housing segments like co-living and student housing due to its growing influence in higher education, IT and ITeS sectors and also for the manufacturing industry. These are new categories which may flourish in Pune along with smaller sized apartments in the affordable/mid-income housing category. Real estate experts and developers believe that Pune has the potential to become one of the most successful housing markets in the country over the next few years.