Luxury living is synonymous with Mumbai, a city where glamour and opulence walk hand in hand to deliver the finest living experiences. The city is a mix of iconic Victorian-age architecture, strikingly modern high rises, and awe-inspiring cultural & traditional establishments. It is a place where art, history, culture, theatre, cinema and nightlife thrive with aplomb- facets which draw homebuyers to this cradle of luxury living.
South Mumbai, also known as SoBo, is the epicentre of luxury living indulgence. It is the aspiration of many to own a piece of real estate in this glamorous hotspot. Dotted with lavish and sprawling neighbourhoods, large open verdant spaces, multi-speciality hospitals, crème de la crème of educational institutions and enchanting cafes & handouts, South Mumbai is the pride of every Mumbaikar.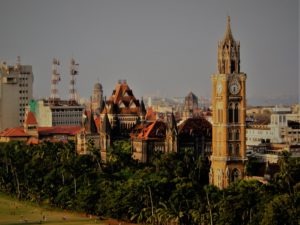 South Mumbai's strategic location and excellent connectivity to all prime places of the island city have been a major draw for A-listed real estate developers. Real estate bigwigs including Lodha, Godrej, Raheja, Oberoi, Birla Estates are competing to provide Mumbaikars with apartments that serve as a luxury oasis from the hustle and bustle of the city, taking cues from the best urban parks worldwide.
Luxury real estate in Mumbai has seen a turnaround of late after witnessing a lull due to dwindling economy and structural changes in real estate. South Mumbai's luxury real estate weathered this storm with grit and patience, through price corrections till good times shine again.
2020 was a euphoric start for Mumbai's luxury real estate. High-end properties in the price bracket of 5 crore and above are seeing an uptick in demand in South Mumbai. This has piqued the interests of real estate developers who are announcing ritzy residential projects to cash in on this surge. A-listers in real estate are coming up with both luxury and ultra-luxury properties to cater to customers of both genres.
According to latest reports, 63 premium apartments have been sold across South and Central Mumbai worth approximately INR1800 crores. These were big, luxurious units carrying a price tag in the range between 50-78 crores. In Worli, five apartments costing above INR 55 crores were sold by Oberoi Realty.
With stamp duty slashed by 1% for a period of 2 years, luxury real estate transactions have received a boost. Top developers from India including Prestige Group and Puravankara Limited from Bangalore have dropped luxury residential projects in the southern part of the city. Prestige Group is erecting a super-luxury residential project at Pali Hill in Bandra, one of the most expensive locations in South Mumbai. Meanwhile, Godrej Properties are launching a luxury project on the site of former RK Studios while Piramal Realty is looking for a big land parcel to build a residential project with high-tech specifications and ultra-modern amenities.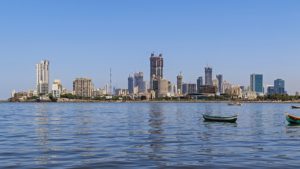 Birla Estates is in the works to put its land parcel of 40 acres across the textile mill land in Worli to good use. In Worli, Oberoi Realty is developing a mixed-use real estate project consisting of two towers, one of which is housing   The Ritz-Carlton Hotel and the other will comprise of luxury residences managed by Ritz-Carlton itself.
So, what fanned this sudden boom in luxury real estate in Mumbai?
As per a report by Knight Frank, the ultra-wealthy population in Asia has increased by 4% between 2017 and 2018. A growth of 39% in high-net individuals is expected in India which is a good tiding for the luxury real estate sector. With traditional family patterns breaking apart and giving way to nuclear families, millennials and young blood are keen to own their own private residences. Exposed to cosmopolitan environs from an early age, these groups of people are looking for residences that match up to ultra-modern living standards and come with sophisticated amenities that boast of a world-class living.
With South Mumbai having a pedigree for glamorous living, a lot of branded residences are coming up with themed projects and Spanish and Italian architecture to lure the elites of the city. The location of these projects has also surged the luxury quotient of projects coming up in this part of the city. Young generations are vying for a piece of these luxury residences to drape themselves in the luxury amenities on offer.
Automated homes are steadily becoming a trend in luxury real estate. Homes with mobile-based automation systems that allow everything including appliances, basic utilities and even curtain drapes to be controlled at the tap of a button are becoming synonymous with luxury. For the increasing population of HNIs in Mumbai, living in such opulence matches their blue blood.
The depreciation of the rupee, price corrections after demonetisation and increased transparency in the real estate sector after RERA, has pulled NRIs to the luxury real estate market of South Mumbai. With high disposable incomes and a wish for a serene oasis, post retirement has led NRIs to look towards Mumbai again.
Luxury real estate in south Mumbai is on a roll again. With the confidence of HNIs back on this real estate genre, it will auger well for residential properties in and around South Mumbai. The variety of residential projects that South Mumbai offers including villas, penthouses, luxury and ultra-luxury apartments will always make this part of Mumbai the most prized real estate location.