The Thane real estate market has been witnessing steady growth over a sustained period of time. It has steadily become a preferred destination for home buyers and several corporate companies alike. As per the latest reports, Thane West has become one of the top micro markets in the country by way of home sales figures. The micro market witnessed sales figures of 7,755 units in 12 months concluding on the 30th of September, 2019 as per reports. This indicates growth of 21% as compared to the same period in the previous year when 6,427 units were sold. Thane West is a part of the bigger Thane district with a railway station demarcating the suburb into its eastern and western portions.
Thane West has benefited immensely from continual infrastructural development and commercial progress over the years. It offers a diverse range of housing projects at comparatively reasonable prices between Rs. 5-15,000 per sq. ft. on an average. All leading real estate players in Mumbai are keen on launching new projects in Thane due to ample land availability, high customer demand and handsome sales volumes. The Lodha Group has already launched the Lodha Crown under its new affordable housing division at Majiwada in Thane sometime earlier. This covers 10 acres and has 2,800 units. Homes are priced between Rs. 25-50 lakh at this project with some units being retailed upwards of Rs. 75 lakh. The company has already sold off 500 units at this project for a whopping Rs. 250 crore as per reports. This goes to show the predominance of Thane when it comes to affordable and mid-income housing units for the future.
Other key developments in recent times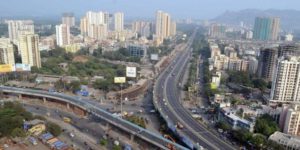 Shapoorji Pallonji Real Estate has officially launched Shapoorji Pallonji Northern Lights, a premier residential venture in Thane this year. This project has already seen 600 flats sold after its launch. Raymond Limited is also building its very first residential real estate project, offering approximately 3,000 mid-income housing units in Thane and premium units will be constructed in the second phase. Raymond also sold off a land parcel of 20 acres in Thane to Virtuous Retail South Asia for a whopping Rs. 700 crore.
The area has at least 30-40 leading real estate developers operating at present and this is due to the area's excellent connectivity prospects and infrastructural developments. Thane West had 29,526 unsold housing units as of September this year, which is quite manageable to say the least. There are many new launches taking place at the moment in the area and sales figures are on the higher side. Thane has been hugely popular amongst buyers due to its comparative affordability if Mumbai is taken into account and also its abundance of office spaces, companies and commercial developments.
Major JV in the works for Thane
Keppel Land, which is the property division of Keppel Corporation, the business conglomerate based in Singapore, has inked a joint venture (JV) with Rustomjee Group from India for building an integrated township at Thane. The company will be getting a stake of 49% in this JV entity for a whopping Rs. 4,091 million and Keystone Realtors Private Limited of the Rustomjee Group will have 51% in the JV. The project in the Urbania Township will cover 51.4 hectares. 7,400 housing and retail units will be developed as part of this project with total gross floor area standing at approximately 5 million sq. ft. The development costs may touch Rs. 4,016 million for the project which may have around 460 units in the first phase.
Other residential projects in the offing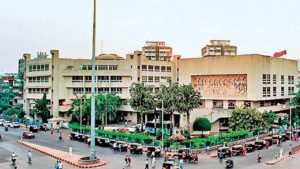 Godrej Properties has already confirmed the addition of four brand new projects in the MMR (Mumbai Metropolitan Region) and Bangalore and one of these projects is situated at Thane. Raymond Limited will be pumping in approximately Rs. 250 crore for development of the first phase of its upcoming residential project here. This project covers 20 acres and is part of a bigger blueprint for monetization of the company's holdings in the region. Raymond has 125 acres of land in Thane overall and is seeking ways and means for tapping the monetary value of the same.
The first phase will have around 3,000 mid-income housing units coming up across 10 towers of 42 storeys each. This will cover 14 acres in all and the prices of all apartments will range anywhere between Rs. 1.06-1.25 crore on an average. The remaining 6 acres will be tapped for the development of premium homes.
Mahindra Lifespace has already confirmed that its JV (Joint Venture) has acquired land at Thane for developing a housing project spanning over 8 lakh sq. ft. Mahindra Happinest Developers Limited has inked a conveyance deed with land owners for acquiring a land parcel at the MMR in Thane District. This project will see 0.84 million sq. ft. being constructed. Xander Group, the private equity giant, has also shown interest in Thane. Its retail division, Virtuous Retail South Asia or VRSA, has reportedly finalized the acquisition of close to 20 acres in Thane. VRSA will look to invest another $240 million or approximately Rs. 1,700 crore for this project with 3.7 million sq. ft. earmarked for a mixed-use city center offering and the anchor will be a VR retail 2.4 million sq. ft. venture. The company may consider commercial or residential projects for the remaining space along with developing an extra 1 million sq. ft. here as well.
The new 2.4 million VR flagship retail shopping mall will be enabling dining, retail, entertainment and lifestyle offerings for customers and VRSA hopes to draw more than 20 million people annually while creating more than 4,000 direct employment opportunities and 7,000 jobs in construction over 4-5 years during project development.
Major infrastructural developments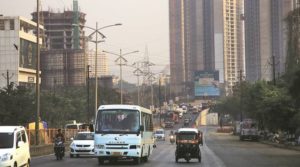 The metro railway network will certainly boost connectivity in Thane. The Metro 4 Line will connect multiple areas on the Ghodbunder Road to GPO in South Mumbai through Wadala on one flank and also Bhayandar/Mira Road on the Western flank. The Metro 5 line will be connecting to Bhiwandi-Kalyan-Taloja as well. The metro railway network will thus connect Ghodbunder Road in Thane to major cities in the MMR (Mumbai Metropolitan Region) while also connecting to the current suburban railway network.
This will naturally boost residential real estate in Thane. The Central Railway has also proposed a pioneering underground railway corridor which will connect Mumbai CSMT with Thane for building a good future connectivity network. There will be water-transportation connecting Vasai and Thane on the western flank and Kalyan on the eastern flank via jetties on Ghodbunder Road. The new flyovers and creek bridges will also improve overall infrastructure while decongesting the entire area. The Thane Municipal Corporation (TMC) has also proposed an underground tunnel to Borivali from Ghodbunder for reducing traveling time between the western suburbs in Mumbai and Thane. These infrastructural initiatives will naturally redefine the realty market in Thane while ensuring future growth and development at the same time.
The key take-away is that Thane real estate should get a massive boost in the near future. The emerging city has steadily become a preferred destination for real estate players and several corporates alike. It will witness many more housing projects being built along with infrastructural ventures that will keep the momentum going in terms of healthy appreciation and returns on investments.