Thane's real estate market is on the upswing in recent times and it is set to be one of Mumbai's hottest property markets in the near future as per several studies. This is reflected through the slew of big-ticket property deals in this region in tandem with the growing interest of homebuyers for its well-developed social amenities and connectivity.
Several leading residential real estate developers are also coming up with prime projects in Thane while the Government remains committed towards scaling up infrastructural progress. Along with Navi Mumbai and other parts of the MMR (Mumbai Metropolitan Region), Thane is set to be one of the major growth drivers for Mumbai real estate going forward.
Big ticket deal changes realty landscape in Thane
Thane is not just a hotbed for residential real estate projects but is also drawing more players in the commercial and retail segments. In one of the biggest outright land deals, Xander Group (major retail player) owned Virtuous Retail South Asia or VRSA purchased a land parcel at Thane covering almost 20 acres. The land was bought from the Raymond Group, the leading textile brand, for a whopping $100 million or approximately Rs. 710 crore.
VRSA is now seeking to invest an extra amount of $240 million or more than approximately Rs. 1,700 crore for development of the project site. The entire investment will thus touch Rs. 2,400 crore or even more. The company is planning the development of a mixed use project in the city centre which will have the flagship VR Retail development as the anchor, covering 2.4 million sq. ft. The entire outlay is planned at 3.7 million sq. ft. This is a deal worth noting since it indicates the progress of the Thane real estate market in recent times. Additionally, over the last few years, most such deals have largely been agreements for joint developments while this is an outright purchase.
This plot of land is a part of the Cadbury Junction (Thane) land parcel owned by the Raymond Group that covers 125 acres. Out of 2.4 million sq. ft. in the retail mall, the company remains open towards developing residential/commercial or a mixture of both segments on an extra 1 million sq. ft. on the plot. The flagship VR Retail Mall will be offering the whole range of entertainment, dining and lifestyle offerings along with retail. The centre should draw 20 million potential buyers annually while generating more than 7,000 jobs in construction over the entire development cycle. The owner of the land is Raymond Group owned JK Investo Trade India.
Why Thane is preferred by homebuyers and investors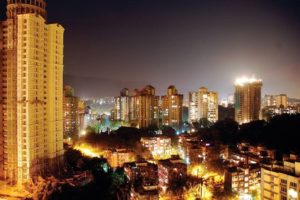 Thane is now becoming a major hotbed for the affordable, mid-range and premium housing segments alike. Lodha Group, the leading realty player known for its luxury projects, has forayed into the affordable housing space with its brand Crown. It is now targeting lower-middle class households with monthly incomes of Rs. 50,000. In this context, it will be offering housing units between Rs. 25-75 lakh in several areas of Mumbai. The first project will be at Thane under this new brand and has already been launched. Even Oberoi Realty has purchased 60 acres of land in Thane from GlaxoSmithKline Pharmaceuticals for a whopping Rs. 890 crore. The company will be buying 2,40,140 square meters or close to 60 acres.
Thane has witnessed growth steadily over the years on account of its good connectivity and swift infrastructural development. It is now a great place to invest in for the future and homebuyers also have plenty of choice in terms of projects at almost every budget. Some of the top projects in Thane at the moment include Shapoorji Pallonji Northern Lights, Rustomjee Urbana Azziano L Wing, Piramal Vaikunth Vairat, Lodha Amara, Hiranandani Obelia The Walk and many others.
One of the biggest factors drawing buyers to Thane is the fact that it is a self-sufficient housing community with several facilities such as reputed educational institutions, shopping malls, entertainment facilities, healthcare facilities, parks, restaurants, gardens and other necessities such as good transportation facilities and connectivity along with well-developed physical infrastructure.
Other key aspects worth noting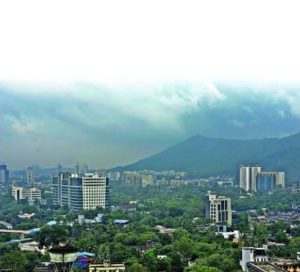 From an erstwhile suburban zone of Mumbai, Thane is the fastest-growing peripheral housing destination in Mumbai.
It has ample land parcels with sufficient open areas.
Vertical growth is visible in locations such as Majiwada Junction, Kolshet Road and Pokhran Road among others.
Investors favour categories like affordable housing, integrated townships and luxury projects, all of which are being developed aplenty here.
Thane is a part of the Smart City Mission of the Government as confirmed on September, 2016.
This will equate to superior development of infrastructure in the near future, covering healthcare, water, sanitation and seamless administration procedures in tandem with improved transportation and faster approvals.
Thane authorities are emphasizing on redevelopment along with projects for uninterrupted water supply and electricity.
Other projects pertain to systematic water management, boosting overall connectivity and slum redevelopment.
Connectivity and transit improvements

Thane is witnessing commercial and residential development rapidly on Ghodbunder Road, one of the best connected locations in the city.
Easy proximity to the Eastern and Western Express Highways make Ghodbunder Road a major improvement.
Retail, healthcare, education and IT and ITeS sectors are mushrooming on Ghodbunder Road as a result.
The Metro 4 network will be developed in Thane, linking several areas on Ghodbunder Road to GPO in South Mumbai through Mira/Bhayandar and Wadala on both sides.
Metro 5 will connect to Taloja-Bhiwandi-Kalyan on the other hand.
The Metro railway line will connect Thane to several parts of the MMR while also establishing a link to the suburban railway network.
An underground railway corridor has been proposed by the Central Railways, connecting Thane with CSMT in Mumbai.
Water transport has been proposed for Thane, connecting it to Kalyan and Vasai through jetties on Ghodbunder Road.
Multiple creek bridges, flyovers and metro corridors are in the offing.
Thane Municipal Corporation has proposed an underground tunnel to Borivali from Ghodbunder to reduce travelling time.
Thane offers easy access to major highways and roads like NH-4, NH-3, Eastern Freeway, Thane-Belapur Road, Mumbai-Nashik Highway, NH-8 and Jogeshwari-Vikhroli Link Road (JVLR) along with the SCLR (Santacruz-Chembur Link Road).
The Mumbai-Pune Expressway can also be accessed easily from Thane while the railway network is well-developed, comprising of the Trans-Harbour Line, Central Line and Thane-Panvel railway lines.
The Chhatrapati Shivaji International Airport is approximately 27 kilometres away from Thane.
The key take-away
With multiple infrastructural improvements and connectivity projects along with swift redevelopment and the development of multiple residential real estate projects, Thane is set to be the next real estate hub of Mumbai. Thane offers good returns on investment for investors, particularly in areas along the Ghodbunder Road.
Thane offers a welcome alternative for people looking to shift from the costly yet congested Mumbai suburbs. Thane offers great connectivity to Mumbai's eastern and western suburbs along with Navi Mumbai. It is now transforming into a highly developed town with premier residential towers, shopping malls, hospitals, schools, multiplexes and office buildings. Thane is known for its attractions like the Upwan Lake, Sanjay Gandhi Park, Masunda Lake, Kanheri Caves and Kelwa Beach among others. There is also the Kopileshwar Temple and Talao Pali in this town.
Thane is expected to witness an influx of homebuyers over the next few years along with professionals due to the fast growth of industries and companies in the entire region. Popular shopping malls here include the Lake City Mall, Viviana Mall, Korum Mall and others. Clubs like United 21, Golden Swan Club and Blue Roof Club are also major recreational hotspots here. There are leading educational institutions like Dnyansadhana College, Nalanda Public School, BNB College of Science, DAV Public School and Merry Angels International School here. This is one key aspect drawing more families to the area. Homebuyers from Mumbai and surrounding zones will keep choosing Thane for its commercial growth, infrastructure, connectivity, social infrastructure and proximity to business districts of the future. Real estate prices are also more competitive as compared to Mumbai which is another reason behind Thane's staggering growth in recent years.