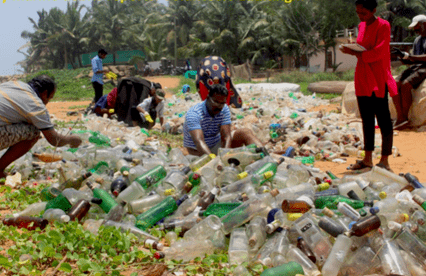 There has been immense discussion about the problems related to waste management in Kerala and their imminent solutions. Here's looking at these aspects a little more extensively.
Wondering about how successful waste management in Kerala really is? The State, fondly called God's Own Country by awed tourists, is well on its way towards achieving the status of being completely open-defecation free (ODF). This indicates that the Government is emphasizing on the issue of waste management with multiple initiatives lined up for this purpose.
However, a lot more needs to be done regarding managing waste and disposal of garbage. Segregation of biodegradable and non-biodegradable waste is one of the key issues highlighted by local residents of various parts of the State along with awareness drives for instilling more responsibility amongst the general public.
Key projects for waste management in Kerala
Waste management in Kerala has naturally got a major boost from the Government's multi-pronged initiatives. These include the following:
The Atal Mission for Rejuvenation and Urban Transformation is the flagship venture by the Ministry of Urban Development at Kozhikode. Rs. 70 crore has been approved by the Central Government for developing better sewage, septic tanks, drainage, green cover and improving water supply levels.
The Kerala High Court has already instructed the Chottanikkara Panchayat to mandatorily stop the dumping of waste across open yards. Alternative arrangements are now being made.
The Piravom Municipality has already decided to impose fines of Rs. 25,000 on citizens who are found dumping waste into water bodies.
Commercial enterprises and hotels have previously released waste into open drains in Chengannur, leading to severe pollution. Government action has reportedly been taken and alternative arrangements are being worked out.
10 mild sewerage plants will be established at Sabarimala for Rs. 30 crore in all.
With such waste management in Kerala initiatives being taken by the local authorities, real estate developers anticipate a surge in demand across localities or zones where proper waste collection, disposal and management infrastructure is being developed or already exists under the aegis of the municipal corporation.
Some other aspects worth knowing in this regard
Considering the need for fast-tracking initiatives related to waste management in Kerala, the Environment Department has already taken several measures towards constituting the KWMA (Kerala Waste Management Authority). This body will be undertaking various water pollution and waste management projects on a larger scale. The steps are already being taken for getting this new authority registered under the Companies Act while the Union Cabinet will also be giving its nod to the same. Tom Jose, the Chief Secretary, had previously proposed the establishment of such an authority for ensuring total compliance to the NGT (National Green Tribunal) directive that was submitted back in April last year.
This clearly stated that regarding waste management in Kerala, the Government had issued its amendment towards the Panchayat Raj Act for takeover of local body powers related to disposal of waste and establishment of an authority for waste management accordingly. This body will be developing and managing contemporary plants for management of solid waste along with rendering slaughterhouses, plants, common biomedical waste treatments and sanitary landfills. The KWMA will also take responsibility for waste which is not handled currently by local bodies including the KWA (Kerala Water Authority).
Water quality will be tracked in real-time while the State policy for this aspect states that whenever there is any failure of any local urban authority in fulfillment of compulsory waste management functions, then the Government will be taking over the same and setting up suitable plants for managing solid waste.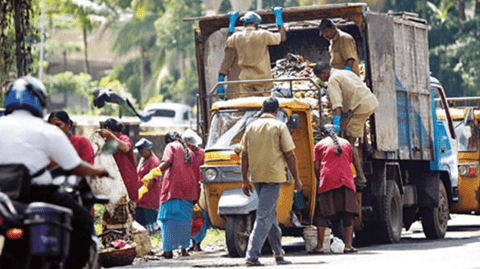 Why Kerala is on a mission to manage waste better
Apart from maintaining its ODF status and eliminating practices of wrongful waste management in Kerala, the Government has also taken note of the failure of urban local bodies in these matters. This led to the National Green Tribunal taking the State Government to task sometime earlier for these lapses related to conserving water bodies and managing waste properly. The monitoring committee at the state level, has been given the responsibility of forming model local authorities across Kerala.
These bodies will be showcasing successful waste management initiatives in Kerala. The authority has been deemed a necessity by the Government owing to frequent project lags, delays from local authorities and their councils, lack of timely execution of various initiatives and lack of consensus at a political level as well. KSIDC is currently the nodal body for projects revolving around the waste to energy spectrum. The Suchitwa Mission functions as an advisory authority for the State Government as well. The KWMA could be a major game-changer in revolutionizing waste management in Kerala, while ensuring a healthier and waste-free environment across the beautiful State.
Also Read: 
Kerala State Housing Board
Telangana Housing Board
Property Tax Kerala