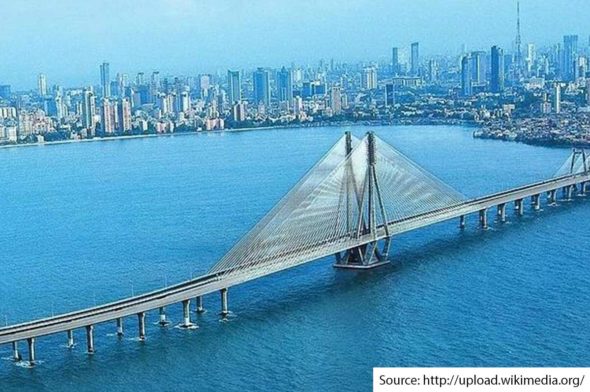 Mumbai being a cosmopolitan city is the most vibrant & dynamic real estate market in India, where the ticket size ranges from 40 lacs to 100 cr. Typically, it is assumed that a home buyer in Mumbai is a highly placed professionals who is a secondary home buyer or a flourishing businessman, who prefers a 2BHK, with an average ticket size of 1.35 crore. It is presumed that majority clients today prefer integrated township projects over standalone towers, which not only provides all basic amenities but also caters to basic shopping needs and education.
Mumbai is divided into 4 regions namely SOBO (South Bombay), Western Mumbai, Central and Thane & Navi Mumbai. Navi Mumbai & Thane are two micro territories which have attracted major infra development in last 6-8 years like Mono Rail / Metro / Local Train frequency / Flyovers / river linking and penetration of private electricity companies, and this has improved the standard of living in these regions. The most sought after product (1 & 2 BHK's) in these 2 territories ranges between 45 lacs to 90 lacs.
In our experience though, we have seen that the demand for 1BHKs are making a comeback in the city. With new lands within the Mumbai Metropolitan area being developed as luxury projects suddenly there was a perception that people are not looking at 1BHK as an investment. In the past decade or so, people with lower purchasing power were suddenly looked down upon. One has seen a trend where the builders have started slowly phasing out the 1 BHK to lure people to a 2 BHK, for more profits at lower volume. Instead of building 140, 1 BHK flats in a society it was easier to make 50, 2 BHK apartments at higher profits. In a fixed FSI it's easier to make 100 doors instead of 200 doors. More money for lesser effort. For the buyer it's more spacious apartments and lesser density for residents. Invariably more space and lesser congestion within the same project.
The migrant population of the city is mostly living in rental apartments, in the outer municipal limits like Dahisar, Mira road or Thane. This is the audience that is looking at good 1 BHK projects in the city. After struggling and saving a few bucks in a few years, they are ready to proudly own their own apartment. But there is no new project offering the same, and those that are they have a high premium. So they are forced to buy something in their own neighborhood. The dream of finally owning an apartment in Mumbai per se still remains a dream.  Now the families are forced to buy only 2 BHKs due to the dearth of 1 BHK apartments. This has led to inventory piling up in the 2 BHK category. Whatever 1 BHK was available was going at a premium in rentals or in resale. But now with inventory piling up and per sq ft rates sky rocketing even the actual 2 BHK buyers are re-thinking.
The kick start required today is the old 1 BHK format. All those DINK couples, first time buyers, aspirational buyers, small investors will have something to invest in. this will allow big developers to keep the ball rolling. It will keep traction in the market. The ancillary companies like steel, cement, timber, stone, brick, freight etc. will also start moving ensuring livelihood to a lot of families.
The government should offer a lower stamp duty or higher tax benefits to these home buyers, it would directly benefit the first time buyers. For any upcoming micro territory, price point plays a very important role and also how it gets communicated to the client. From the developer's point of view they need to understand this need in the market and come up with innovative schemes to lure the customers.
Interestingly, even some developers have finally accepted the truth of this argument. Recently after a long time a complete 1 BHK project, UPTOWN at Kandivali (east), near W. E. Highway, has been launched by K Hemani Group. The flats are available at INR 59 lakhs and possession will be available in the next two years. The project is expected to create a major traction in the market.