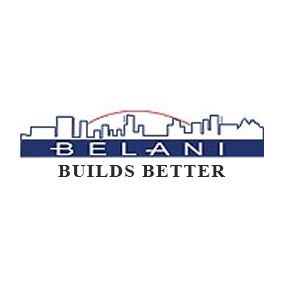 The Belani Group started its journey in the year 1967 and was founded by Late K.P. Belani who had the vision relating to the potential for realty development in Kolkata. The Group was formed with the sole objective of offering distinctive lifestyles to the city's residents and the journey started with the development of the iconic Himalaya House at Chowringhee.
The Group introduced the concept of high rise buildings in Kolkata with landmark projects like Shakespeare Court and Neelkanth among others. The portfolio of Belani Group properties encompasses multiple residential and commercial projects dotting the city including pioneering mixed used projects and premium complexes. From the year 2000 onwards, the Group has built several new landmarks like Palacio, Metro Plaza, Hiland Park and Greenwoods among others.
The Group works closely with the United Credit Group in a joint venture called the United Credit Belani Group or the Hiland Group. The KMDA has tied up with the Hiland Group for forming the Calcutta Metropolitan Group Limited which is behind the flagship Hiland Park project among other initiatives. The Group is also involved with the West Bengal Housing Board for projects like Sapphire, Woods and Willows. Calcutta Riverside is another ambitious project that is being built by the Hiland Group in association with Bata India Limited.
Why Belani Group?
All Belani Group residential projects are developed at key and strategic locations. The Group believes in offering premium amenities and facilities to residents at its projects. The Group is known for its adherence to strict quality standards and is one of the pioneers when it comes to mixed use development in the city. The Group has substantial experience and goodwill in the industry and has a solid track record of timely and seamless project development.
The Group also adheres to core values like trust, transparency, honesty, integrity and reliability among others. The Group is known for its emphasis on customer satisfaction above all else and seeks to make use of the latest technologies and methodologies for project development.
Major Projects
There are several landmark projects developed by the Group over the years and the list includes several Belani upcoming projects as well. Here's taking a look at some of them:
Hiland Park- This pioneering project was completed in the year 2003 and is one of Kolkata's most famous residential communities. This mega complex was the first ever lifestyle development in the city with a club covering 37, 000 sq. ft. and the Metropolis Mall alike. This project offers premium amenities and facilities to residents and is definitely one of the first projects that transformed Kolkata's skyline
Niladri- This high end project located on Raja Santosh Road was completed in the year 1986 and introduced the concept of terrace gardens attached to every apartment. This is one of the most premium properties in the city at present
Garden Apartment- Another luxury project on Sarat Bose Road, this was completed in the year 1997 and has 7 exclusive bungalows spreading over an acre of land. There is basement car parking and impeccable landscaping along with other features and amenities
Belani Unicorn- This project offers 8 exclusive residential units to buyers along with all necessary amenities and conveniences. Located off the SP Mukherjee Road, the project offers fabulous connectivity to residents coupled with access to all necessary social and recreational amenities