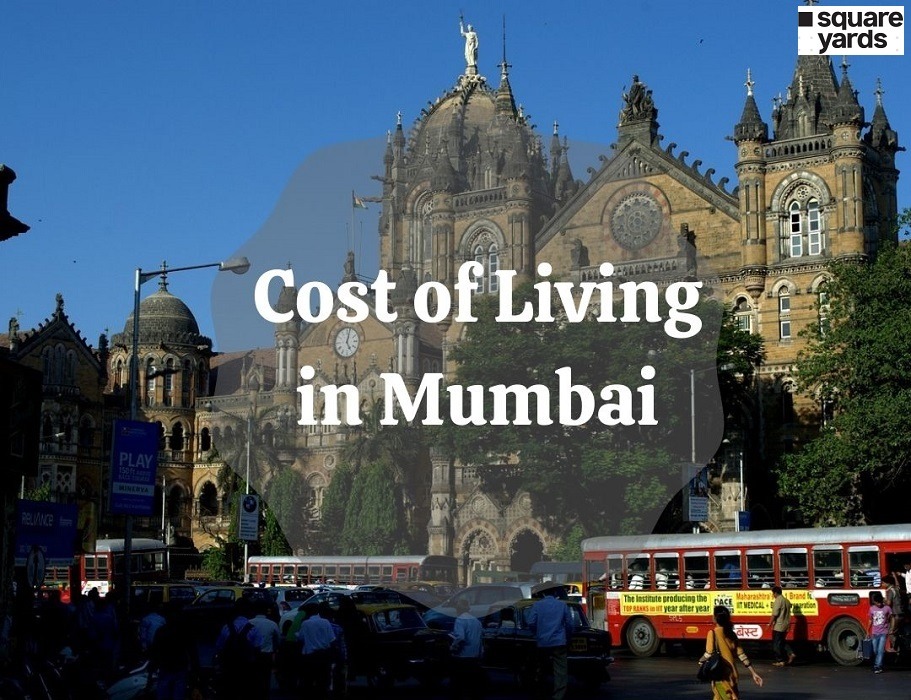 Finding out the approximate cost of living in Mumbai is essential if you are recently considering a shift to India's financial capital. Here is a guide that can help you get an approximate picture of the same.
Wondering about the cost of living in Mumbai? Planning to shift to Maximum City anytime soon for work, higher education or business? If your answer to both these questions is a resounding YES, then we've got you covered! Agreed, Mumbai is the costliest Indian city to live in, but then again it is also the most glamorous and enchanting of mega-cities.
The basic cost of living in Mumbai is high but with a little planning and determination, you can definitely enjoy your stay here while keeping a tight leash on your expenditure.
Cost of living in Mumbai- Basic aspects
If you closely analyze the prevalent cost of living in Mumbai on the basis of the vital parameters of modern life, then you can see a pattern emerging. Here is an approximate cost chart that you can expect:
Monthly rent for 2 BHK apartment in good suburb- Rs. 40,000
2 BHK price- Rs. 1-1.02 crore
Monthly travel pass on local train- Rs. 1,000
Water, electricity, garbage costs- Rs. 3,140
Pre-school or kindergarten charges for kids- Rs. 2,500-12,000
Fees of Maids for cleaning and cooking- Rs. 7,000
Dining at affordable restaurant- Rs. 300 for one meal
Miscellaneous expenditure covering repairs, water tanker, etc.- Rs. 2,000 and upwards
Groceries- Rs. 6,000 and upwards
Lifestyle Costs- Rs. 10,000 (optional)
As you can see, Rs. 50-60,000 is a basic necessity for covering all basic expenditure in Mumbai.
Cost of living in Mumbai- Key parameters explained
While working out the cost of living in Mumbai, everything else is mostly at par with other metropolitan cities. However, what pinches pockets most in India's financial capital is the price of real estate. Property prices have touched the sky in Mumbai, India's costliest city to purchase a home and so have monthly rental rates. Mumbai is India's only city that finds a spot (number 8) in the list of the 11 costliest Asian cities as released by the 2018 Wealth Report Asia.
Renting a 2 BHK apartment in the city will set you back anywhere up to Rs. 60,000 per month, depending upon the property type, size, location, and other factors. For leading a comfortable life away from the Mumbai city center, Rs. 40,000 per month is the approximate budget. There are several areas on the outskirts or even in Navi Mumbai, which are cheaper to rent as well. Buying a 2 BHK unit in the city is possible for prices varying between Rs. 25 lakh and Rs. 20 crores, depending on the location.
Traveling by local train requires a monthly pass as mentioned above and the BEST monthly pass for traveling by bus, costs anywhere between Rs. 250-680. You can also expect to spend anywhere between Rs. 2-5,700 each month on garbage handling, water, electricity, and other costs for your residential unit. For families with children, pre-school charges come to around Rs. 5-6,000 each month although there are options starting from Rs. 2,500 per month as well. A globally acclaimed primary school may require upwards of Rs. 1.5-4.5 lakh annually as well. Then there are petrol prices, other lifestyle expenses, phone bills, and other charges to account for. All in all, Mumbai is a costly city to live in but with a little homework, you can definitely maximize your options while spending within your means.