There are several real estate hubs in the country that are witnessing steady growth in spite of fluctuations in the market and other headwinds. These are hotspots which are geared to witness future residential and commercial growth alike along with handsome price appreciation. This is what makes them hugely investable in the current scenario.
There are several areas which have transformed into the country's hottest real estate destinations, right from Thane, Kharghar and Panvel in Mumbai to Pune's Wakad and Manjari and even Bangalore's fast-growing Whitefield, Hosur Road and Kanakapura Road. There is HITEC City and Gachibowli in Hyderabad while Kolkata has Rajarhat-New Town and BT Road. Here's taking a closer look at 3 of the key real estate hubs in the country which are making all the right noises in recent times.
Dwarka Expressway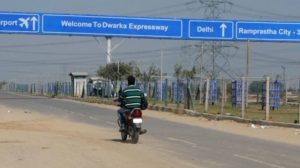 The Dwarka Expressway is one of the fastest-growing real estate micro-markets in India as per several studies and reports. Experts believe that the Dwarka Expressway continues to be a coveted residential hub for buyers in the Delhi-NCR and is located strategically in the crossroads between the Millennium City of Gurgaon and the national capital, New Delhi. Along with witnessing fast-paced residential growth, Dwarka Expressway is fast transforming into a major commercial real estate hub as well. There are several IT and ITeS hubs that are coming up across areas like Sectors 89, 114 and 113 among other areas. Over the last year or so, average property prices here have increased by anywhere between 2-3% approximately.
Prices of real estate have been largely stable in the Dwarka Expressway stretch over the last 3-4 months as well. There is a wide range of real estate projects here to choose from as far as homebuyers are concerned. There are a variety of options in the Rs. 5-10,000 per sq. ft. price band. There are several projects in the affordable and mid-range segment along with slightly higher-end options too. Some of the prominent projects along the Dwarka Expressway include Hero Homes Gurgaon, Shapoorji Pallonji Joyville Phase 2, Experion The Heart Song, M3M Woodshire and Godrej Meridien among others. The popularity of this 29 kilometer stretch or the Northern Peripheral Road (NPR) as it is also known, has only gone up by leaps and bounds. This should be a good real estate investment for prospective homebuyers and companies due to the close proximity to the National Capital and Gurgaon alike.
What makes Dwarka Expressway an attractive investment bet?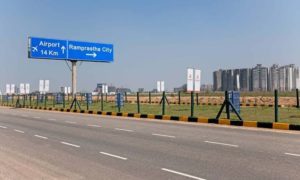 Apart from the obvious connectivity advantages that the Expressway offers, the other USPs of the area include mushrooming commercial hubs and residential townships and complexes courtesy leading developers. There are residential housing units available at almost every price point and budget. There are options for every type of homebuyer here and the comparatively affordable price tags have made the stretch a preferred option amongst first-timers in the market as well. One of the biggest commercial hubs in the entire region is being built along this stretch and there is good access to the Indira Gandhi International Airport (IGI Airport) and the proposed Diplomatic Enclave from here.
The entire stretch is a well-planned one with good civic and physical infrastructure, upcoming social amenities and 100+ projects being built in several stages of construction, many of which are nearing completion as well. There will be the proposed metro railway route which will ease connectivity in the future. Another attraction for homebuyers is the comparatively lower population density, enabling them to steer clear of urban congestion without compromising on connectivity. The Expressway covers the zone between Kherki Daula and New Palam Vihar and then continues to link to the National Highway 8 which means excellent connectivity prospects. It has also drawn several reputed educational institutions and with the final completion of the expressway, property prices are expected to go up as well.
Gurgaon's real estate market is witnessing a steady revival as per reports and a large contributor to the same is the Dwarka Expressway stretch. Sectors which are developing rapidly along the Expressway are witnessing higher sales figures and secondary market transactions. These are areas where property prices have gone up by approximately 5-7% as per reports. This has naturally boosted Gurgaon's real estate market and the completion of the Dwarka Expressway is expected to be a game-changer too. Some of the key developments including the closure of cases on land allotment from residents of New Palam Vihar for building the Dwarka Expressway, allotting work for two parts of the Expressway to Larsen & Toubro (L&T) in Gurgaon and also proper supply of water by the Gurugram Metropolitan Development Authority in developing areas, have contributed towards better real estate sentiments.
Mid-range properties are mostly being preferred by buyers along the Dwarka Expressway, particularly in the Rs. 60 lakh-Rs. 1 crore segment. Basic facilities including sewage, roads, drainage, power and water are also being provided in several areas which is attracting a higher number of homebuyers. There is an increase in overall enquiries for real estate along the Expressway as per reports. This was spurred by the handover of contracts for the first and second packages by the NHAI (National Highways Authority of India) to L&T sometime last year. Home buying sentiments have witnessed a major improvement in this stretch over a period of 6 months or so. The Expressway is witnessing steady demand across its major zones, namely Sectors 109-115 nearer the Capital, Sectors 37-107 and Sectors near Kherki Daula.
Key Take-Aways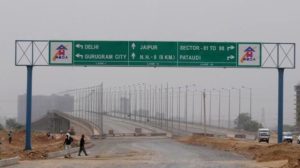 With the hurdles being resolved for the final completion stages of the Dwarka Expressway, real estate demand will go up in this entire stretch, enabling further price appreciation and demand alike. With connectivity and infrastructural improvements, particularly in the realm of social and physical infrastructure, there will be more residential projects coming up in this region while existing inventory will keep getting cleared swiftly as well.
Several real estate developers, who have invested in major projects and commercial hubs along the Dwarka Expressway, will ultimately benefit due to improved connectivity and increasing buyer interest. The areas where the Dwarka Expressway links to the National Highway 8 and Southern Peripheral Road, will also witness higher traction in the near future. These zones include Sectors 99-112 and also Sector 37D along with Sectors 58-63, 85-86, 78-81, 84 and 68. New Gurgaon should also become a major future residential real estate hotspot due to the Dwarka Expressway. There should be a spurt in affordable and mid-income housing in these parts as well. All in all, the Dwarka Expressway is one of the biggest investment zones for residential real estate in the current scenario.
Powai
Powai is one of the fastest-growing residential real estate hotspots in India and is widely perceived as one of the best places to invest in property at the moment. Powai has evolved considerably over the last 15-20 years towards becoming a coveted real estate hub. It first attained the spotlight back in the 1960s when the IIT-Powai or the Indian Institute of Technology was established here. However, several more years were to pass prior to the full-fledged commencement of building and construction in the neighborhood. Powai has benefited from excellent connectivity with several other areas in Mumbai via comprehensive railway and road networks. Powai can be reached easily via the Saki-Vihar Road, Eastern Express Highway and JVLR (Jogeshwari-Vikhroli Link Road).
In fact, demand continues unabated for new residential real estate in Powai. The Hiranandani Group, the developer behind the transformation and development of Powai into a leading residential, commercial and start-up hub, has already announced a new project in the area comprising of 500 units of 1 BHK apartments. The first phase of this project called Regent Hill will be coming up soon. Prices of property are expected to start from Rs. 1.2 crore onwards as per reports and it is located in close proximity to the Hiranandani Gardens township project in Powai which is its centerpiece in many ways. This township already possesses an international school, world-class amenities and facilities, 5-star hotel, leading hospital and retail zones. Powai was once a hilly zone with a beautiful backdrop near the Sanjay Gandhi National Park around 2 ½ decades earlier. It has now turned into a premium commercial and residential hub which is also famous for nurturing several start-ups. The elevation of 50 meters lends it a serene backdrop along with de-risking it more against the sea level rise than many other areas in Mumbai. It is one of the lesser congested residential locations in Mumbai which has abundant greenery and open spaces along with more pleasant weather due to the hilly surroundings.
The evolution of Powai into a leading real estate hub in Mumbai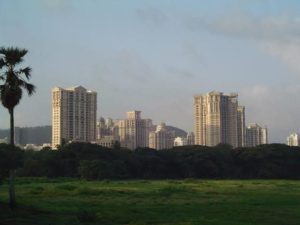 Just a little before the 1990s, Powai witnessed a major advantage which fuelled its meteoric rise in the next 2 decades. This was that it was the biggest area under ownership of a single real estate developer. The Hiranandani Group, spearheaded by Niranjan Hiranandani, acquired close to 250 acres of land that was earlier populated with quarries. He played a big role in transforming this tract of land into India's first ever self-sustainable residential and commercial township, promoting walk to work as a concept which was really innovative back then. Around a decade earlier, Larsen & Toubro had another major role to play when it started building residential towers complete with pavements, parks, wide roads, supermarkets and community centers along with providing a well-planned method for conserving water. The Hiranandani Gardens Township came up with a sewage treatment plant which enables recycling of water for usage across gardens, car washing and toilet flushes.
Huge demand for residential and commercial real estate in Powai now has meant multiple prestigious projects by reputed developers. There are at least 50-60 developers operating in the area with premier projects and property rates have ballooned up to touch a whopping Rs. 40,000 per sq. ft. or slightly less at the upper end of the spectrum as per reports. This puts Powai at par with other prime areas in Mumbai such as Bandra. Some of the top residential projects in Powai include the likes of Kanakia Codename Future, Mayfair Codename Sara Powai, K Raheja Corp Vistas Mumbai, LnT Emerald Isle Phase II and Hiranandani Castle Rock among others. Powai is also a major start-up hub and is hugely preferred by young entrepreneurs and professionals for its proximity to leading corporate offices and social amenities. Hiranandani Gardens itself houses organizations such as Nomura, L&T, Black & Veatch, CRISIL and Schindler India among countless others. The entire area is dotted with IT and ITeS majors, making it Mumbai's technology and start-up hub. The infrastructure available for companies in Powai is top-notch and attractions like the Powai Lake and nearby Sanjay Gandhi National Park are the icing on the cake.
Elevated Lifestyles in Powai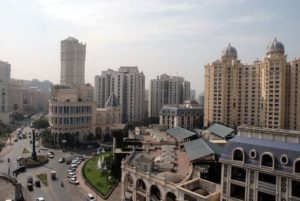 Powai is now a mixture of swanky office complexes, mushrooming residential complexes, top-class amenities, widespread retail and shopping complexes and a lot more. It is home to several reputed educational institutions including the Hiranandani Foundation School, Podar International School, Bombay Scottish School and Kendriya Vidyalaya. There are leading healthcare centers including the Dr. LH Hiranandani Hospital, Powai Hospital and Nahar Medical Centre among others.
Shopping malls like R City Mall and Galleria are present in Powai along with supermarkets and other convenience stores such as D Mart. There are leading corporates who have their main offices in Powai including L&T, CRISIL, Deloitte Consulting, Cognizant, Bayer, Nomura, Colgate-Palmolive and many others. There is great connectivity to other parts of Mumbai through the railway and road networks. There is the JVLR, Eastern Express Highway, Saki-Vihar Road, LBS (Lal Bahadur Shastri) Road and Chandivali Road that residents can access along with the Kanjurmarg railway station which is approximately 3.5 kilometers away.
The Vikhroli railway station is around 5 kilometers away for the central line of the railway network in Mumbai. The Saki Naka metro station is only 3.4 kilometers away from Powai while the proposed Line 6 of the Mumbai metro railway network to Vikhroli from Lokhandwala will be passing through the locality. The Chhatrapati Shivaji International Airport is around 8 kilometers away from Powai and can be accessed easily through the Saki-Vihar Road and JVLR. Powai thus offers the right mix of shopping, entertainment, fine dining, education, healthcare, workplaces and premier residential zones for residents. It certainly offers elevated lifestyles in a more nature-friendly, serene and peaceful location for homebuyers, something that will keep demand high in the near future.
Hinjewadi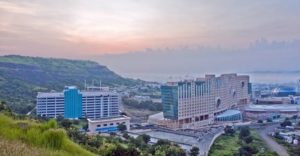 Hinjewadi in Pune has evolved into another coveted residential cum commercial destination in India. The growth of the area started in 1998 when the IT hub foundation was laid. The early 2000s and the IT and ITeS policy of the Maharashtra Government boosted the growth of the technology sector in this part of town and other parts of Pune. This also spurred the development of the landmark Rajiv Gandhi Infotech and Biotechnology Park or the Hinjewadi IT Park which continues to drive growth in the area and is arguably its biggest attraction. This 2800 acre commercial hub transformed Hinjewadi and kick-started accompanying residential growth alongside in future years. Hinjewadi offers ample open spaces and recreational zones along with excellent civic and social amenities.
There is good connectivity to other parts of Pune through major roads and transport facilities as well. The Mumbai-Pune Expressway is a major connectivity lifeline that can be accessed easily from Hinjewadi. Hinjewadi has many phases and is also a proposed area for Smart City development courtesy the Government of India and PCMC. The Hinjewadi-Shivaji Nagar Metro Railway Line will also be encompassing 23 stations and will be built at an estimated cost of Rs. 7,947 crore in a massive boost to connectivity and residential real estate in the area. The area today has multiple reputed educational institutions along with hospitals, business centers and corporate offices, offices of leading global MNCs and other companies, shopping zones and hotels. It is only an hour's drive away from the Pune railway station, Airport, Hadapsar, Kharadi, Viman Nagar and Magarpatta City. Other major areas such as Pimpri-Chinchwad, Baner, Balewadi and Aundh are easily accessible from Hinjewadi. The Mumbai-Bangalore Highway is also readily accessible from Hinjewadi. The Hinjewadi-Shivajinagar metro corridor is expected to start functioning in 2020 itself and the first phase of 8 kilometers is being built from Hinjewadi to Balewadi. The elevated metro railway corridor will boost connectivity tremendously in the area. There are 7 stations planned between Hinjewadi and Wakad. There will be walkways connecting to the offices of various IT companies from metro stations in this stretch. This will decongest traffic in the entire Hinjewadi-Wakad belt since IT and ITeS employees can directly walk to their offices from the metro stations.
Hinjewadi offers quality lifestyles to residents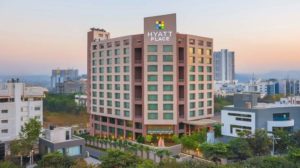 As mentioned earlier, Hinjewadi now offers elevated and high-quality lifestyles for its residents. It is home to several entertainment, education, sports, healthcare and public service facilities which have uplifted the daily lives of residents here. There are several business zones and shopping centers including the Laxmi Complex, Xion Mall and more. Some of the top business centers including the Aditya Infotech Park and Regus-Tech Center. There are several social hangouts, dining zones, recreational zones and other attractions in and around Hinjewadi including Slounge or Bar Stock Exchange. Top areas like Balewadi and Baner are nearby as well.
There are several pre-schools in the neighborhood including Euro Kids Pre-School and Day Care, Kidzee and many more. Some of the reputed educational institutions in the area include the Edify International School, Mercedes Benz Education Academy, Symbiosis Institute of International Business and Blue Ridge Public School. Some other educational institutions in and around Hinjewadi include the Indira College, MIT, Sinhgad College and some parts of the Pune University. Leading hospitals like the Lata Mangeshkar Hospital, Aundh Chest Hospital, Sahyadri Hospital and Medpoint are readily accessible from Hinjewadi.
The Rajiv Gandhi Infotech Park was built by the MIDC (Maharashtra Industrial Development Corporation) and is a major employment hub in the area with several professionals working here, choosing homes in the locality itself. Being a major IT hub, there are top companies like Cognizant, Infosys and Wipro in the area along with other global biggies. Several reputed real estate developers have come up with major projects in the area. Some of them include Kolte Patil Life Republic Oro Avenue, Kohinoor Coral Phase 3, Godrej Elements, Paranjape Trident Towers and Shapoorji Pallonji Joyville Hinjewadi among many others. There is great connectivity to several leading IT Parks in areas like Baner and Aundh. The area offers good natural beauty and ample greenery for residents as well. Some other IT Parks located nearby include Quadron Business Park, Embassy Techzone and Blueridge.
There is the IT Park located nearby along the Katraj-Dehu Road Bypass which houses several companies while industries like IT, ITeS, biotechnology, pharmaceuticals, automobiles and manufacturing are flourishing across the entire zone. Leading residential townships apart, Hinjewadi is also home to 5-star hotels such as Holiday Inn and Marriott Courtyard among others. The Hinjewadi Phase 2 Road links directly to several key locations. The Special Township Policy has also facilitated sky-rocketing residential real estate development in the area.
The key take-away for homebuyers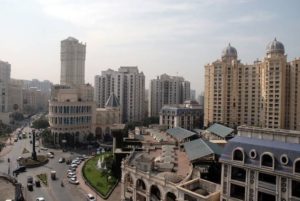 Homebuyers will certainly find attractive residential projects in Hinjewadi, particularly in the mid-income and premium segments. The area promises excellent future returns on real estate investments due to the metro railway network and other connectivity improvements. Its status as Pune's foremost IT and technology hotspot will naturally keep the commercial real estate market ticking, rubbing off positively on residential real estate in turn. Demand will continue to rise in Hinjewadi after the completion of the metro line which will enhance accessibility to other parts of the city. Steady development of social infrastructure will also boost real estate in Hinjewadi. It is certainly one of the best areas in Pune to invest in property at the moment and one of the country's most thriving realty hotspots.
Just like Hinjewadi, Powai and the Dwarka Expressway are excellent investment options in the current scenario. All three locations are witnessing widespread residential cum commercial development, price appreciation and rapid infrastructural growth. They have great future prospects and rank highly on the livability quotient as well.