Mumbai's residential real estate market has been steadily recovering from the onslaught of measures like demonetization, RERA and GST along with other economic factors. As a result, there has been growing buyer preference for affordable and mid-income housing projects in various parts of the MMR (Mumbai Metropolitan Region), particularly in the city's outskirts and suburban zones. However, recent reports have also talked of how Mumbai's luxury real estate sector is also making a steady comeback. There are quite a few micro markets in South and Central Mumbai which have dominated the country's luxury realty space for a long time now.
Lower Parel-Worli is one of the most affluent and costliest residential real estate stretches in Mumbai. In spite of skyrocketing property prices and ultra luxurious residential projects dotting the landscape, there is ample growth potential for the future. The Lower Parel-Worli stretch was previously a hub for textile manufacturing in Mumbai although the last decade has witnessed a marked transformation. Erstwhile mill lands have now been transformed into premier and luxury residential real estate projects along with several commercial real estate projects, luxury hotels, entertainment and retail zones and fine dining restaurants. These new additions have mushroomed over the years and have completely transformed the entire landscape of this zone.
Taking a look at the splendid development of quality infrastructure along this belt, Lower Parel-Worli has transformed into one of the most coveted South Central Mumbai residential zones. Several reports have already talked about how this stretch represents one of the top 15/20 residential neighborhoods in the entire country. This locality has been steadily climbing up the ladder of popularity amongst high net worth individuals and ultra-rich business families and even celebrities, offering them a better quality of life, elevated lifestyles, ample amenities and facilities including social infrastructure and of course, social status in abundance due to the coveted pin code. End-users like the top-notch locational and connectivity advantages on offer while investors are also showing higher interest in buying units in this upmarket and plush residential area.
Why Lower Parel-Worli is such a hot residential destination now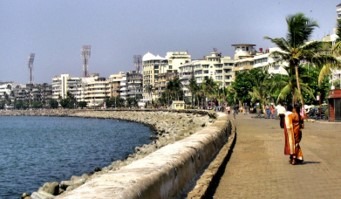 The highly strategic location is the vital reason behind spurring several investors and end-users to purchase real estate in the Lower Parel-Worli neighborhood. This is part of a premier housing micro market and a rapidly developing zone in the South Central Mumbai zone which already has other luxury housing biggies like Tardeo, Mahalaxmi and Prabhadevi among others. This stretch is home to numerous residential high-rises offering stunning views of Mumbai throughout the day and night along with top-notch amenities and other facilities. Projects like Three Sixty West by Oberoi Realty, Lodha Park and The World Towers symbolize the luxury and lifestyles on offer for residents in the neighborhood.
Connectivity has always been a strong point of this neighborhood, particularly through major roads and the railway network. These connect Lower Parel-Worli to several zones in South Mumbai along with the new business district of BKC (Bandra Kurla Complex). Excellent connectivity ensures faster commutes to the Mumbai International Airport and domestic airport alike in the western suburbs along with major railway stations like the Lokmanya Tilak Terminus, Mumbai Central, Bandra Terminus and Chhatrapati Shivaji Maharaj Terminus in case of long-distance trains. There is easy access to the Western Express Highway and Eastern Express Highway along with the Eastern Freeway as well.
The monorail network is already running to Jacob Circle from Wadala and there is a station located at Lower Parel. This has boosted connectivity spectacularly while the Mumbai Metro Line 3, which is being built at present, will run to Andheri SEEPZ from Cuffe Parade. This network will also boost connectivity greatly for residents in this area.
Some other aspects worth highlighting
 The Lower Parel-Worli stretch is a bustling hub for offices and commercial establishm ents in recent times. There are new-age office and commercial complexes which are highly preferred in this zone by several MNCs and Indian corporates, attracted to the high-flying lifestyles here and other amenities. Growth in commercial real estate projects has rubbed off positively on the residential and retail real estate segments as well. Several developers are now complementing commercial projects with residential units along this stretch as well. There are several new F&B (food and beverage) concepts and destinations that have mushroomed throughout the entire area. Some of the key destinations to visit in this regard include Todi Mills or Mathurad          as Mill Compound and Kamala Mills among others. These areas draw Mumbai's elite across media, entertainment, society and the corporate circuit. These destinations are the most popular venues for partying, fine dining, music, lounging and get-togethers.
Residents also frequent high street retail stores all along this stretch along with premier shopping malls like the Palladium Mall and High Street Phoenix Mall. The latter has been credited for playing a huge role in transforming Lower Parel-Worli as a coveted residential and retail stretch. It has played the role of a multiplier, drawing more brands to the area. The area is also home to several educational institutions and healthcare facilities which are another plus point for residents. There is sufficient real estate inventory across premier and ultra luxurious residential units in this area. There is higher demand as compared to supply which is reflected in the soaring prices of real estate in the neighborhood. Lodha Group currently has market share of almost 40% in the segment between Rs. 4-12 crore or upwards in the area as per reports.
Ready to move housing units have become more popular in the area over the last few months and there is rising interest in this segment. A whopping 80% of sales figures in the area have been observed in case of ready to move units or units nearing completion soon. Quality of life and amenities along with superior connectivity advantages make Lower Parel-Worli one of the best places to live in Mumbai. Prices are still on the higher side here and may in fact rise further in future owing to higher demand from buyers and investors alike. While Lower Parel is more of a commercial cum office zone along with being a major retail, dining and entertainment hub, Worli is a premier residential area that faces the sea with upmarket infrastructure and great connectivity through the Bandra-Worli Sealink.
Available infrastructure and connectivity at a glance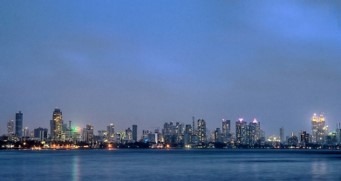 To sum up the available connectivity and infrastructure for residents, Lower Parel-Worli is home to numerous corporates and companies along with major workplace hubs including Urmi Estate, One Indiabulls Centre and the Peninsula Corporate Park among others. The area is well connected to the Bandra Kurla Complex along with Colaba and Nariman Point, all of which can be reached within just 45 minutes at the most.
The area is home to premier shopping malls like High Street Phoenix, Atria- The Millennium Mall and Palladium Mall along with a bevy of high-street retail stores. Renowned tourist places like the Worli Fort, Nehru Planetarium and the famous Haji Ali Dargah are located in this stretch. Some of the leading educational institutions here include the Sacred Heart School and DY Patil International School while leading healthcare centres include the MA Podar Hospital and Jaslok Hospital.
The upcoming Metro 3 line will boost connectivity here while there is a station at Lower Parel for the monorail network as well. The Bandra-Worli Sealink, Dr. Annie Besant Road and Western Express Highway ensure good connectivity along with BEST bus services. The Prabhadevi Railway Station functions like a major junction, enabling access to both the Western and Central railway lines as well.
New tourist attraction to come up in this area
 According to reports, a tourist complex up to global standards will be developed at the Worli Dairy complex, spanning 14 acres. This is prime real estate on the Worli Sea Face and will be built for approximately Rs. 1,000 crore. The DPR (detailed project report) will be made by a reputed global architect.
Additionally, a world-class aquarium is being planned in the area which will be up to the standards of what is offered at Singapore as per finance minister and deputy chief minister, Ajit Pawar. New tourism minister Aaditya Thackeray has been batting for development in his constituency which falls along this stretch and several new measures lie in store for tourists and residents alike.
 The core take-away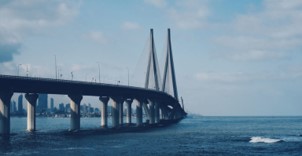 Lower Parel-Worli represents a stretch which literally has it all- from premier residential real estate projects and skyscrapers to the top developers, bustling commercial hubs and offices of leading MNCs and corporates and of course, swanky retail stores and shopping malls. There are some of the hippest lounges, pubs, nightlife hotspots, hotels, entertainment zones, recreational zones and fine dining destinations in Mumbai within touching distance for residents.
All other social amenities like schools, colleges and hospitals are also abundantly located in the stretch. There is excellent connectivity to almost all parts of the city along with a thriving public transportation network. Upcoming connectivity improvements via the metro expansion and tourism infrastructure should also go a long way towards boosting real estate values and demand alike.
The lovely sea facing promenade aside, the panoramic views, proximity to major tourist attractions and decent appreciation are other factors working in favor of this neighborhood. In recent times, with leading real estate developers coming up with projects here, the entire stretch is becoming a preferred housing destination for sporting stars, movie stars, business tycoons and other celebrities. Of course, it goes without saying that property prices here are quite costly but the quality of life offered in this stretch is often superior to several other areas in the city.