Kolkata's real estate market has been in the throes of growth for the last few years with several pockets and micro markets of the city being transformed into major residential and commercial hubs. However, in a welcome development for prospective homebuyers, prices of property actually came down in the residential segment in Kolkata last year. This is being seen as good news for homebuyers since they will now be able to snap up their dream homes at comparatively lower prices.
Sales volumes were reportedly on the lower side for the Kolkata residential real estate market in the second half (H2) of 2018 or the period between July and December 2018 as per experts. As per reports and several studies, residential sales volumes came down in this period by around 50% in the eastern zones of the city and also Rajarhat New Town while they reduced by 38% overall on a year on year basis for this same duration. This led to residential property prices coming down by roughly 4% on a year on year basis between July and December 2018. There were several peripheral zones and micro markets located in the north and south of the city which continued to get great responses from buyers and investors alike on account of their affordable price points. This was made possible by the development of several affordable housing projects over the last few years in these zones.
The micro markets in southern parts of the city actually had 13% residential sales growth for this period last year. Several real estate developers in Kolkata have been launching new housing complexes and projects over the last year or so and these have housing units priced anywhere between Rs. 18-50 lakhs across varied ticket size and configurations according to experts. There will be major demand arising from the recent lowering of GST rates on affordable housing as per experts and this will stimulate higher sales volumes in diverse locations across Kolkata.
The GST Council has introduced a major move whereby it has lowered GST rates to 1% from 8% on affordable housing projects and this will give further impetus to the affordable housing segment which is already benefiting from PMAY (Pradhan Mantri Awas Yojana) subsidies and benefits. Additionally, GST has been brought down to 5% from 12% on under construction residential property, thereby making them more attractive for buyers and investors alike. Ready to move properties did not have any GST imposed on them anyway. As a result, this move will benefit the entire housing sector in Kolkata.
Demand to go up in Kolkata residential realty market
Some other decisions taken in the Union Budget for 2019-20 will also be attracting investors and homebuyers in Kolkata. Buyers will be drawn to second homes after the Budget proposal to do away with taxation on notional rent assumption for self-occupied second homes. The Budget also proposed capital gains exemptions up to Rs. 2 crore for two homes once in a lifetime for individuals. These measures will stimulate more investments in the real estate sector throughout the country and Kolkata will be no exception as per reports. Additionally, zero taxes up to Rs. 5 lakh in personal income, the increase in the TDS threshold for rental income from Rs. 1.8 lakhs to Rs. 2.4 lakhs and several other measures will stimulate the property sector in the city this year.
Kolkata is already witnessing rapid development of several big ticket projects including Tata Avenida and Mani Artista which are both located in the Rajarhat New Town hotspot which is a growing location for residential and commercial development and is already witnessing planned infrastructural growth and connectivity improvements.
Several ultra-luxury and premium projects are also being developed along the EM Bypass including the acclaimed Trump Tower and also in other parts of the city like The 42. Southern fringes of the city including Narendrapur, Baruipur, Sonarpur and parts of Garia are seeing rapid real estate development and so are areas like Tollygunge, Behala and Joka. Additionally, real estate development is taking place at a fast pace in northern fringes including BT Road and Barasat along with east Kolkata along the EM Bypass or in close proximity to it.
Overall housing price trends
As per several reports and studies, if a 5 year period is taken into account for the Indian real estate sector, the prices of housing units went up by just 7% on an average throughout the top 7 Indian cities which includes Kolkata, Delhi-NCR, MMR (Mumbai Metropolitan Region), Hyderabad, Bangalore, Chennai and Pune. Sales figures for real estate came down by around 28% in this period as per experts while supply of new housing units increased by 64% in the last 5 years. Several measures have now been implemented to revive and boost the real estate sector including RERA, GST, demonetization and the Pradhan Mantri Awas Yojana along with the Government's emphasis on affordable housing.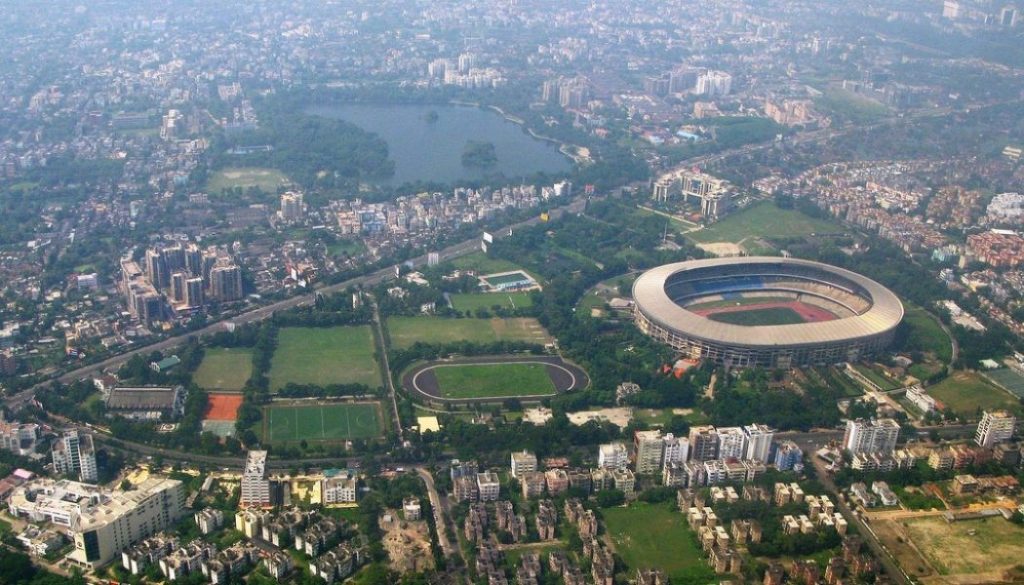 Prices have actually corrected across these major Indian cities over the last 5 years with experts labelling it as beneficial for homebuyers overall. In fact, average prices have increased nominally and a downward trend has been observed in several micro markets across key cities according to industry experts.