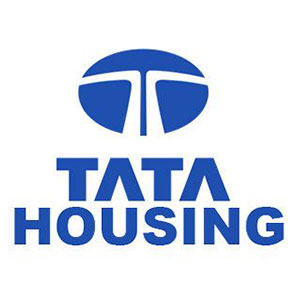 Tata Housing Group is one of the country's biggest and most reputed real estate development companies and is a part of the salt to software Tata conglomerate, one of the country's oldest and most trusted business houses. Tata Housing Developers was revived in the year 2006 and has since evolved into one of the leading companies in the sector.
The portfolio of Tata Housing properties includes multiple residential, commercial and retail projects and the company aims at offering top notch life spaces to customers through continual innovation. The company is a pioneer with regard to property development by leading corporates in India. The company has huge real estate properties in big metros and mini metros. The company has substantial land banks in Ahmedabad, Bangalore, Mumbai, Chandigarh, Kolkata and Gurgaon and is acquiring more such land parcels.
The company offers properties in almost all consumer segments from value based housing to ultra luxury housing solutions. The products of the company range between INR 5 lakhs and INR 14 crore on an average. The company is currently developing more than 70 million sq. ft. and projects in the pipeline also cumulatively cover another 19 million sq. ft. The company has also developed several path breaking and sustainable townships across the country over the years.
The company has a significant presence in Bhubaneswar, Lonavala, Vadgaon and Goa as it seeks to expand its footprint across tier I and II cities in India. It has also ventured into property development in global markets like Maldives with an eye on Sri Lanka and other South Asian countries for future developments.
Why Tata?
All Tata residential projects are witness to the company's expertise across key aspects of real estate development including land identification and acquisition, careful project planning, suitable project designing, sales and marketing, project execution and also property services and estate management. The company adheres to stringent quality standards for its projects and believes in total transparency and business ethics. The company also offers maintenance services at its projects that rank up with the best. The company aims at creating homes that are based on a deep understanding of customer needs and preferences.
All Tata Housing projects are built after comprehensive market research which also influences the design and implementation. The company works with globally feted design consultants and architects for its projects and offers low cost housing solutions that are tailored to medium and low income groups. The company pioneered this segment through its Tata Value Homes banner which was launched in the year 2010 and is a fully owned subsidiary owned by it. The company is committed towards developing certified green buildings which save energy and Bangalore's first LEED Gold Rated green building, namely Xylem, is a major milestone for the company. Almost all of its major projects are platinum or gold rated as per the IGBC's pre-certification guidelines.
Major Projects
Xylem- Bangalore's 1st LEED Gold Certified project, this awe inspiring edifice is a major landmark for the company
Prive- Located at Lonavala, this premium project offers soothing environs, breath taking views and total nature friendliness
Amantra- Located at Mumbai, this project offers a fascinating mix of high and mid rise towers that ensures funneling of cool air into each home along with ample natural light