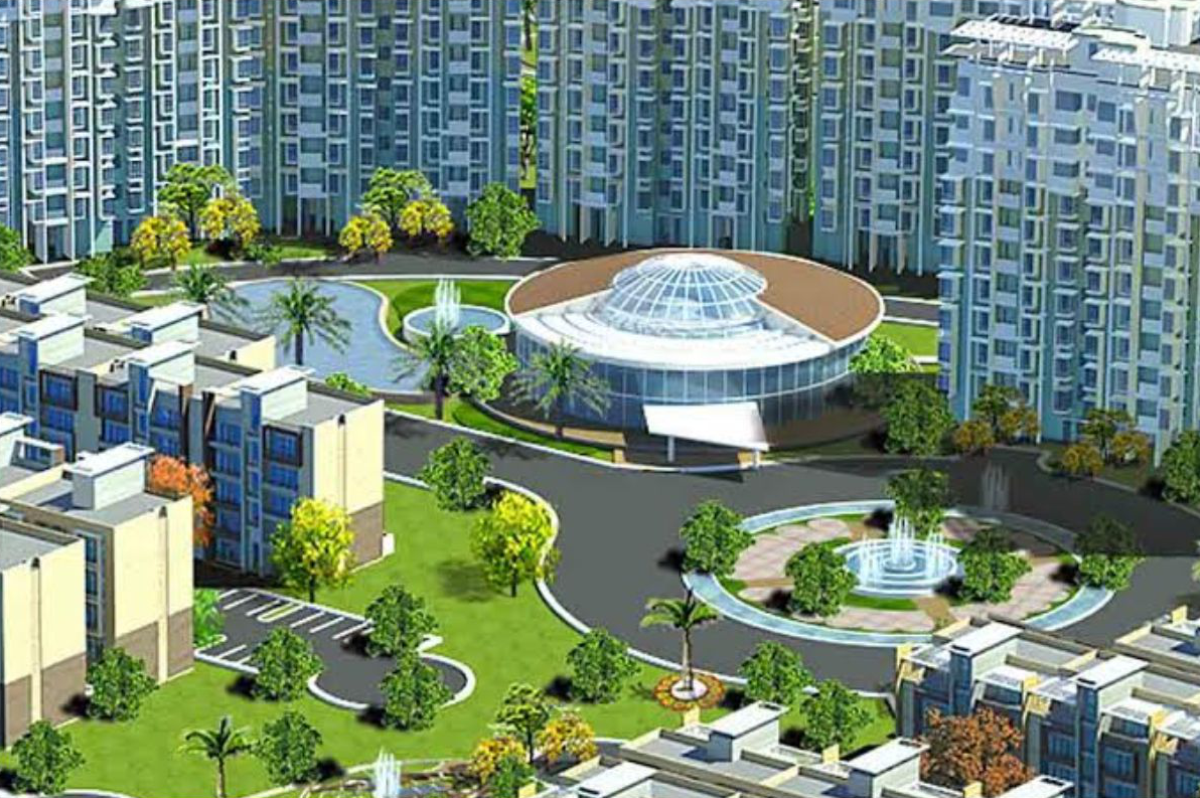 Indian metros like Mumbai, Gurgaon, Bengaluru etc. are growing economic hubs. Inward migration that contributes to this economic growth has been increasing. This is leading to scarcity of resources, especially land, forcing the cities to expand. Many consider integrated townships as a solution to the cities' congestion and planned expansion. Integrated townships are basically mini cities, on the outskirts of big cities and offer essential facilities like housing, education, work place, shopping, healthcare etc. in a relatively small area. Gurgaon is one of the major areas where integrated township is becoming exceedingly popular and well-accepted. DLF, Tata, Ansal API and IREO already have integrated township projects in various stages of development across NCR-Delhi.
This township culture is being well accepted by the individuals of metro cities like Mumbai, Bengaluru, Hyderabad because now a days, a modern day home buyer prefers great connectivity to business centres and convenience in day-to-day travel and hence is essentially choosing large community layout projects that provide a sense of comfort, security, convenience and above all a sophisticated urban living experience.
Hirco has created similar townships in Panvel on the periphery of Mumbai, and in Chennai. Others like Omaxe, Parsvnath, Emaar MGF, BPTP and Kumar Builders are also involved in multiple integrated township projects.
Gated communities have become a social trend in the metros – more like a city inside a city. Even if you don't want to go by the trend, still, a convenient and enjoyable living space in an eco-friendly environment is something that will always be your first preference and an integrated township promises you all that. After all, what you are going to buy may be your dream home, so you will always want it to be a lavish apartment, set amid green acres, with excellent infrastructure, institutions and health centres nearby and of course, an entertainment area and a shopping complex in close proximity.
An integrated township has many advantages. You can avail all the advantages of the city without really confronting the traffic, pollution and congestion of city life. Once you enter the community, it will take you to a completely different world with pure air, greenery everywhere to soothe your eyes and an eco-friendly environment for the tired soul. It will help you and your children to come in close proximity to nature. Moreover, security is a major concern, so these integrated townships have electronic security systems operating day and night along with security guards.
Benefits of living in an integrated township:
Mini City: All the advantages of a city life are offered at a location and everything is available within your reach. From schools to hospitals, all the facilities are in close proximity.
Maximum livability potential: Open spaces, parks, landscaped gardens, jogging tracks and playgrounds offer maximum living potential. Walk-to-Work possibility has also enhanced work and life balance.
All services under a single roof: The elements of shopping complexes, entertainment hubs and corporate outlets are brought together at one place.
Sustainable Living: Apart from cutting on the traveling time, money and effort, integrated townships provide an added advantage of development. Integrated township leads to overall infrastructure development in terms of waste management, rain water harvesting and secure environment etc.
Enhanced Security: Security is a cause concern for several families especially those who have young children or/and older people at home. Installation of electronic security systems which work 24X7 in addition to security guards at every gate offer peace of mind.
Better Lifestyle: 24 hours water and power facility as well as a chance to avoid the urban chaos like conveyance and traffic problems has made living in an integrated society a different experience altogether.
Better ROI: As compared to standalone buildings apartments in integrated townships offer better return on investments. They also offer handsome potential rental income prospects.
Image Source : http://www.gpmindia.com/