Gurgaon's real estate market has been a topic of much debate over the years with experts stating that the city witnessed a huge boom and then a mighty fall with demonetization, GST and RERA along with piled up inventory levels and sky high prices which often made homebuyers consider other options in Delhi-NCR including Noida and Ghaziabad for comparatively reasonable property pricing. In this context, it should be mentioned that Gurgaon is witnessing a steady revival in its residential real estate market in recent times and this majorly being driven by increased interest of homebuyers who are once again looking to buy property in the city.
Gurgaon's real estate sector thus has a lot to cheer for in recent times and the Government has played its part by emphasizing on PMAY (Pradhan Mantri Awas Yojana) initiatives which will boost the affordable housing segment here and the recent cut in GST rates to 5% and 1% on under construction and affordable housing units will certainly spur huge demand as well. There are other measures announced in the Union Budget 2019-20 including the increase in TDS threshold limit on rental income to Rs. 2.4 lakh from Rs. 1.8 lakh, zero taxes on notional rent assumption for self-occupied second homes and capital gains exemption once in a lifetime for up to two homes worth Rs. 2 crore.
These are all moves that will hugely encourage real estate investments not just in affordable housing but also in second homes. As a result, Gurgaon's real estate market will continue to reap the benefits while the expanding metro network and other infrastructural developments will keep the momentum going according to several industry experts. There has been a turnaround in the realty market in the city as expected in spite of a prolonged delay and sales volumes and prices have increased steadily over the last year or so. This has been majorly due to the availability of more amenities and infrastructural improvements. Additionally, there is now high customer interest in residential real estate projects like Shapoorji Pallonji Joyville at Sector 102, Godrej Air at Sector 85 or even Hero Homes at Sector 104 to name a few.
Gurgaon realty market faced several hurdles in the past
The overall customer and market sentiments have undergone a major change and this can be observed in sectors which are still developing like the Dwarka Expressway or the NPR (Northern Peripheral Road) as it was earlier called. There has been a major increase in sales figures of residential housing units along this stretch while prices have increased to the tune of 5-7% as per experts and studies in recent times. This is a major improvement as per industry experts, particularly for the Gurgaon real estate sector which has been seeing a prolonged slump over the last 4-5 years like several other Indian cities.
The slowdown was brought about by several factors like project finishing delays, failure on part of some developers to hand over projects, oversupply of housing units and also the disappearance of a few real estate developers post booking apartments, thereby leaving buyers in precarious situations indeed. The Dwarka Expressway project was not completed for a major chunk of the last decade or so and there was limited basic infrastructure being offered by civic agencies for sectors that were coming up along this stretch. These were factors that hampered real estate growth in Gurgaon in the past. If one takes January 2019 into account, there were roughly 6.73 lakh residential units still unsold throughout the country and 1.86 lakh units were present in the NCR alone. Gurgaon is expected to have witnessed unsold inventory of roughly 75,000 units in this period and a major chunk was reportedly on the Dwarka Expressway.
What were the problems plaguing Gurgaon real estate earlier?
In mid-2018, the market stood at a level where projects launched in the residential segment prior to the year 2013 were the ones stuck in diverse stages. These were roughly 5.75 lakh units with a cumulative worth of more than Rs. 4.64 lakh crore as per studies. This was only the tip of the iceberg; there were other projects under construction with delivery timelines between 3-4 years according to reports. One of the key reasons behind the past slump was the huge oversupply of housing inventory and the subsequent conflict with demand levels and lower absorption of units by buyers and end-users. According to industry watchers, there was rampant speculation introduced into the Gurgaon realty market by investors who were not looking to develop assets for the long haul and only wanted to flip homes in a shorter time span. This was reportedly one of the biggest reasons behind the slump in the Gurgaon property market earlier. Demonetization was a major blow to the real estate market in Gurgaon back in the year 2016 while the implementation of RERA or the Real Estate (Regulation and Development) Act was a major change that it had to grapple with initially. These measures combined with GST made a huge transformation for the real estate sector that it was initially unprepared to tackle. These situations led to huge delays for project completion and there were litigations over land parcels and some developers had also resorted to illegal activities which hampered the overall market environment.
Homebuyers in Gurgaon were chiefly discontented with the long delays or stalling of residential projects into which they had invested their hard earned money. This was the key reason and oversupply was another problem. However, many experts highlight the fact that Gurgaon's real estate market was in a better position as compared to Noida with regard to projects that went on the backburner or were completely stalled. Most projects were delivered with the exception of a few as per experts and this can be seen along the Dwarka Expressway and other key stretches of Gurgaon. These experts feel that the issue related to the previous unavailability of necessary amenities which kept buyers away from the market.
Gurgaon now witnessing a strong revival
As mentioned earlier, there is steady demand now being observed along the Dwarka Expressway in Gurgaon. Multiple land allotment cases for the Dwarka Expressway by residents of New Palam Vihar have also been closed successfully while interest of buyers in the primary residential market has been spurred by water supply to developing residential sectors by the Gurugram Metropolitan Development Authority (GMDA) and work being allotted to Larsen & Toubro for two Dwarka Expressway packages.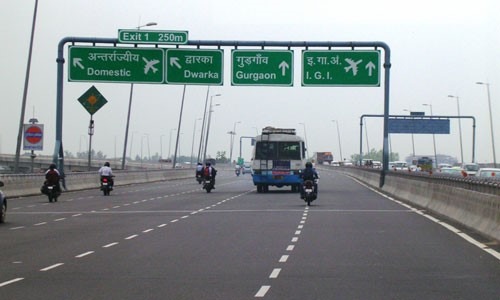 These are positive indicators which are bringing back real estate players to the Dwarka Expressway right to Kherki Daula from Bajghera. Several home buyers are now coming back to the stretch to check out housing units on holidays, something that was previously witnessed in the time of the housing boom in Gurgaon between the years 2011 and 2014 as per experts. The middle class end user has clearly returned to the Gurgaon residential realty market. End users and families are now the core home buying audience in Gurgaon and this has kept the real estate market relatively stable as compared to the past when investors were the ones driving up prices and speculating on price growth. End users in Gurgaon are now majorly seeking properties that are priced between Rs. 60 lakh and Rs. 1 crore as per market watchers while there is demand for entry-level properties as well. Prices are naturally impacting buying decisions along with factors like the availability of infrastructure and amenities including nearby roads, sewage facilities, power back-up and water supply provisions.
Dwarka Expressway becomes hot property again
The Dwarka Expressway has been in development for more than 10 years and is now real estate hot property with several projects finding buyers along this stretch. Sales volumes and queries have increased considerably along the Dwarka Expressway after contracts for packages 1 and 2 were given to Larsen & Toubro last year by the NHAI (National Highways Authority of India). Buying sentiments have gone up exponentially along the entire Expressway over the last 6-7 months and the volume of queries has also increased as a result.
The Dwarka Expressway has been sub-divided by sellers with the premium housing units in Sectors 109-115 (nearer to the National Capital) commanding prices anywhere between Rs. 6,500-8,000 per sq. ft. or higher and mid-range units in the zone are being sold for anywhere around Rs. 4,500-5,500 per sq. ft. For Sectors 37-107, the prices are usually the same and for housing units situated in close proximity to Kherki Daula, they hover between Rs. 4-4,600 in case of mid-range units and premium properties come for anything between Rs. 5-5,500 per sq. ft. as per reports. Prices have remained comparatively steady in Gurgaon even after there was a market correction of a whopping 15-20% in several zones. Prices have gone up by 5-7% along the Expressway and other stretches of the city and the higher number of transactions are fuelling greater confidence of home buyers here.
Other interesting market trends
Even though most buyers now prefer investing in projects which are ready to move in, they are seen trusting under construction projects helmed by top corporate companies and major real estate players since these are regarded as more reliable companies and have long-term track records as well. Buyers are interested in companies like Shapoorji Pallonji, Godrej Properties and Hero Homes among others which are big corporate players. These are companies who are steadily selling housing units at their projects which are new launches or under construction as per reports.
According to corporate realty players, home buyers are now more mature and they are carefully studying the market and all other variables before investing. Big real estate companies are investing in overall improvement and striving to deliver projects on time. They are looking at helping buyers with transparent carpet areas, RERA registration, adherence to all guidelines, top class customer service and the very best amenities and facilities at comparatively reasonable price points. The swift completion of the Expressway will bring a new wave of development for the Gurgaon real estate market as per several experts.
Leading corporates usually sell housing units at fixed prices and they do not usually offer mouth-watering discounts which creates more speculation in the market. Several middle class families prefer buying homes from reputed real estate developers since they come with a solid background and can be trusted according to industry watchers. Shapoorji Pallonji could sell a whopping 400 apartments itself at the launch of its mega Joyville project mentioned earlier which is indicative of the faith reposed in such brands by home buyers. Gurgaon is thus witnessing a steady revival in the housing market with end users becoming the dominant market drivers and this is a good development for the sector. Middle class professional buyers in the 30-45 age bracket now make up a major chunk of the buying clientele for homes in Gurgaon as per reports.
Experts have also opined that sales volumes have gone up along with enquiries due to the introduction of HRERA or the Haryana Real Estate Regulatory Authority which has made it compulsory to register projects under the body before their launches. This has made developers more accountable and will safeguard interests of home buyers, thereby ushering increased confidence into the sector. The real estate market is now hoping for swift infrastructure development in Gurgaon along with the rapid execution and finishing of the Dwarka Expressway in tandem with the Kherki Daula toll plaza being removed.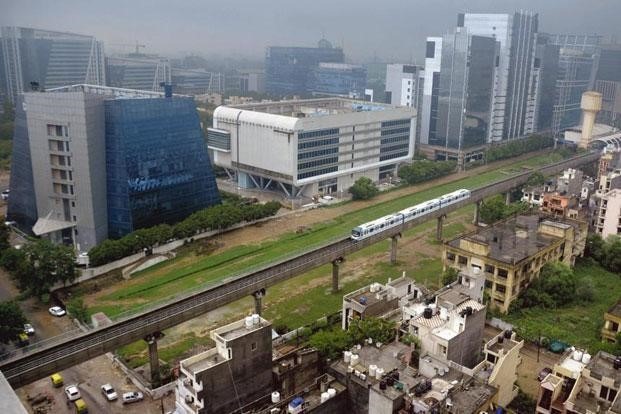 Homes located between Sectors 81-86 are available at reasonable price points and hence several middle class buyers are shifting there and picking up ready to move properties accordingly. This has led to major residential communities coming up beyond the Kherki Daula stretch. Experts are also awaiting an impending price correction in some areas in Gurgaon to spark demand.