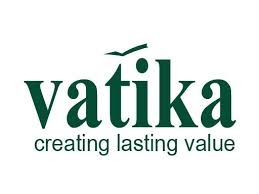 The Vatika Group is a well known real estate conglomerate that has always believed in offering greater value to all stakeholders through the creation of spaces that boost the overall value of life itself. Vatika Developers considers real estate to be a service industry and this outlook makes it vastly different from its peers.
The company aims at creating spaces that are tailored for customer requirements like growing families, building businesses, enjoying with friends and so on. The portfolio of Vatika properties includes several residential and commercial spaces in addition to business centres, retail spaces, schools, restaurants and hotels.
Why Vatika?
The company is known for its adherence to high quality standards above all else. The company believes in true commitment towards associates and clients alike. The company also believes in core values like trust, integrity, business ethics and transparency in all business dealings. The company follows a unique outlook whereby real estate is taken as a service industry and it emphasizes strongly on high and cutting edge customer service standards. Customer satisfaction and fulfillment are given top priority at the company. The company works on the basis of Value of Commitment and Value of Relationship as two core values.
The company emphasizes on quality design and seamless project execution. The company has a skilled team of professionals helming projects along with leading architects and vendors. The company makes use of evolutionary designs and makes use of the best materials. Quality is held synonymous with reputation at the company and it follows efficient project management processes as well. The company strives to deliver projects on time. The company has a solid track record with regard to timely delivery. The company believes in addressing each and every customer concern with suitable online and offline measures and has also identified formal benchmarks when it comes to customer service. From using the latest technologies like salesforce.com and a real time feedback system in addition to top class after sales service, the company focuses highly on the customer experience.
Major Projects
There are several landmark Vatika residential projects built over the years. Here's taking a look at some of them:
Vatika Express City- This is a landmark integrated township located along the Dwarka Expressway and spreads over 300 acres in all. The project is located in Sectors 88A, 88B and 89A. The project has been designed by globally acclaimed designers and offers gated condominiums and plots of multiple sizes. This township has been built on the principles of water and energy conservation and overall sustainability. The township comes with ample green spaces and parks in addition to commercial and retail spaces, shopping centres, educational facilities, community centres, entertainment facilities and clubs
The Seven Lamps- This premium residential project is located at

Sector 82

within the Vatika Next township in

Gurgaon

. The project is inspired by John Ruskin's The Seven Lamps of Architecture essay and offers seven towers that rise majestically and create an awe inspiring ambience for residents. The towers are visible from the sector road and National Highway 8 as well and there is a huge open plaza, convenience shopping facilities, security gate house, posh arrival court and many other amenities
Signature Villas- This ultra luxurious project offers independent villas shrouded by lovely trees, green lawns and parking spaces. This a secure gate complex with premium fittings, fixtures and split air conditioners in every villa