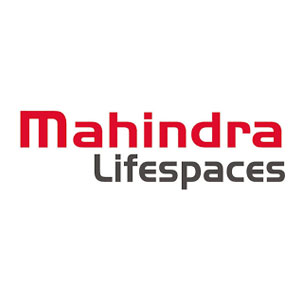 Mahindra Lifespaces Developers is known for offering premium and urban landscapes along with sustainable communities. Mahindra Lifespaces Builders is the first developer of green homes in the country. This philosophy of healthy living and green design influences all Mahindra Lifespaces residential projects.
Almost all Mahindra Lifespaces projects are pre-certified as Platinum rated green homes. The company is one of the first to receive this certification from the IGBC. The company has a pan-Indian presence and shot further into the limelight by developing the first integrated business city named Mahindra World City. The company is a part of the Mahindra Group, one of India's most reputed and biggest business houses.
The portfolio of Mahindra Lifespaces properties encompasses more than 12.94 million sq. ft. across completed projects while upcoming and ongoing projects collectively cover around 9.44 million sq. ft. Mahindra World City developments in Jaipur and Chennai have firmly entrenched the company as a major force to reckon with in the national real estate scene. There are more than 125 Indian and global companies housed at these pioneering mixed use projects. The company has a significant presence in Mumbai, Delhi-NCR, Nagpur, Pune, Chennai, Hyderabad and Bangalore. The company aims at offering high quality housing at really affordable prices to customers through its brand called Happinest.
Why Mahindra Lifespaces?
The company offers housing solutions for almost every budget and also at really competitive and affordable prices in particular areas. The company aims at offering the highest possible returns from its projects to customers in all possible ways. The company emphasizes hugely on environment friendly project development. The company is known for its multidimensional and futuristic vision.
The company believes in green and healthy living solutions and believes in sustainable development above all else. The company also believes in core values like reliability, transparency and trust. The company plans and designs projects in accordance to customer needs in specific locations. The company offers mostly Platinum rated (IGBC) homes to residents. Other core values of the company include good corporate practices, business ethics, sustainability, professionalism, customer centricity and quality. The company emphasizes hugely on customer satisfaction above all else and adheres to stringent quality standards for its projects as well.
Major Projects
There are several landmark projects developed by the company and the list also includes some awe inspiring Mahindra Lifespaces upcoming projects as well. A few of these projects are given below:
Sylvan County- This premium residential project has been designed by Hafeez Contractor and is the first premium residential community in the Mahindra World City. The project spreads over 22 acres and comprises of 211 units in all. The project offers semi-detached homes, independent bungalows and beautifully landscaped apartments along with huge open spaces, ample natural light, fresh air and natural greenery. There are several premium amenities and facilities offered to residents at this project
Iris County- This premium project is a part of the Mahindra World City at Chennai. The project offers well designed homes amidst lush natural greenery and open spaces. The project offers multiple premium amenities and facilities to residents as well
Nova- This landmark project offers 1.5 and 2.5 BHK homes to residents at competitive prices in Mahindra World City at Chennai. The project offers access to retail and business zones along with every amenity and feature that you can think of