Do you know a clutter-free apartment can lower your stress level and bring a sense of calmness to your living space? Why not declutter your home to give it a breathing space.
You are likely to be frustrated if you see your clothes and hangers crowded together in the closet while you are getting ready for the day. A home is the only place where you can rejuvenate yourself after a stressful day at work but if your home is messy all the time, you are likely to feel anxious and overwhelmed. Decluttering your home will make your living space tidier and more organised.
Are you ready for some deep cleaning? These top 7 tips can help you declutter your home effortlessly
Find a spot for everything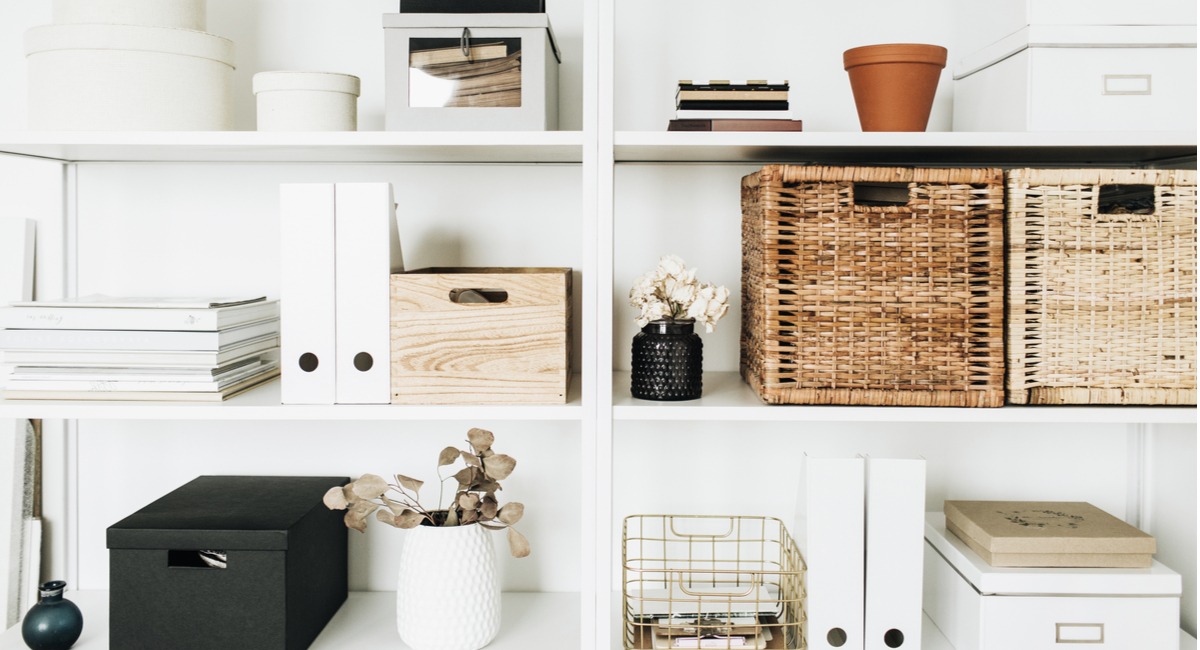 Whether you need to install shelving or invest in some serious storage options, ensure that there is a dedicated space where you can safely place all your things away every night before you go to sleep.
Don't forget to declutter your closet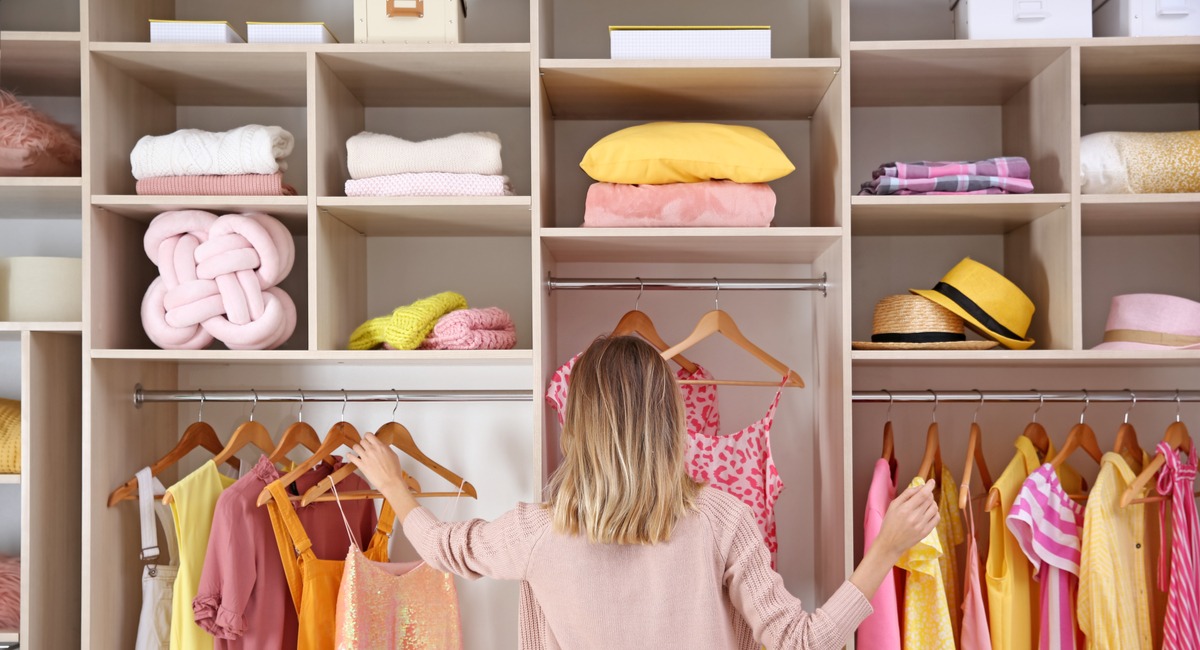 Start by first pulling everything out and then dividing your clothes into categories so that it is easier to compare your pieces and decide which to keep and which ones to discard. Get rid of the pieces that you have not worn in a year or donate them to someone in need. Then, fold your clothes and rearrange them in each drawer.
Go digital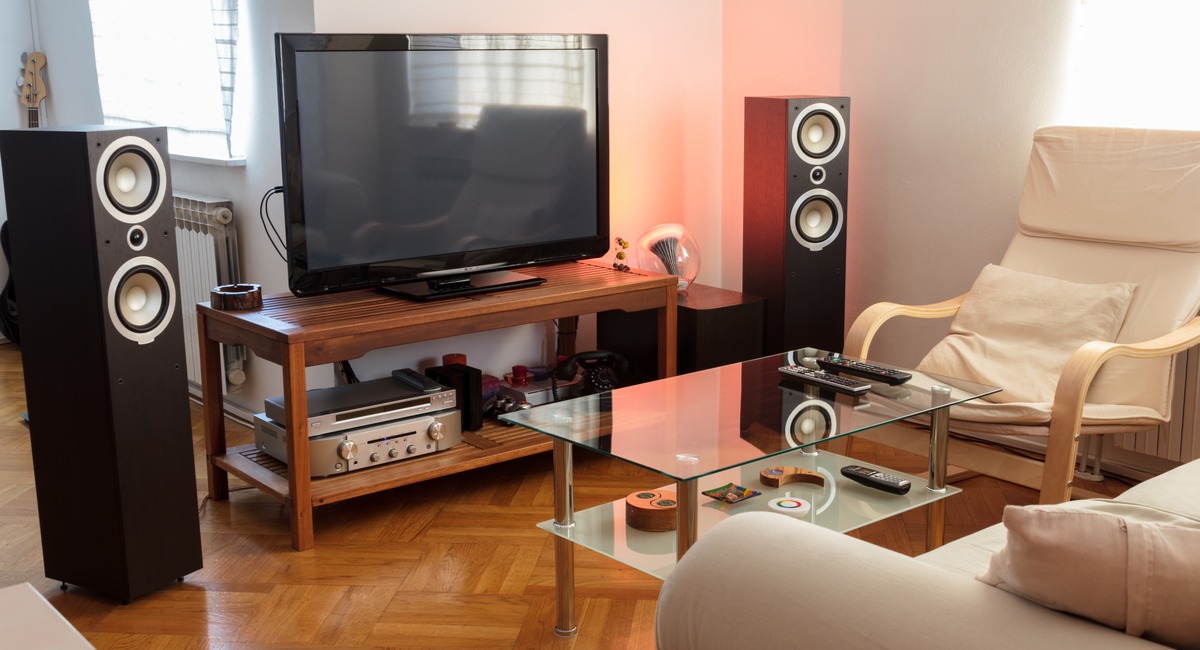 Have you ever imagined how clean your entertainment center will look without all of those extra electronics?
Want to know an easy and convenient way to eliminate clutter? Get rid of that extensive CD/DVD collection and start digitising your favourite music and movies. If you have any old cellphones or tablets that you hardly touch, put them where they belong- in the garbage! This will not only clear up a lot of precious space, but it will also eliminate unnecessary wiring.
Rearrange your room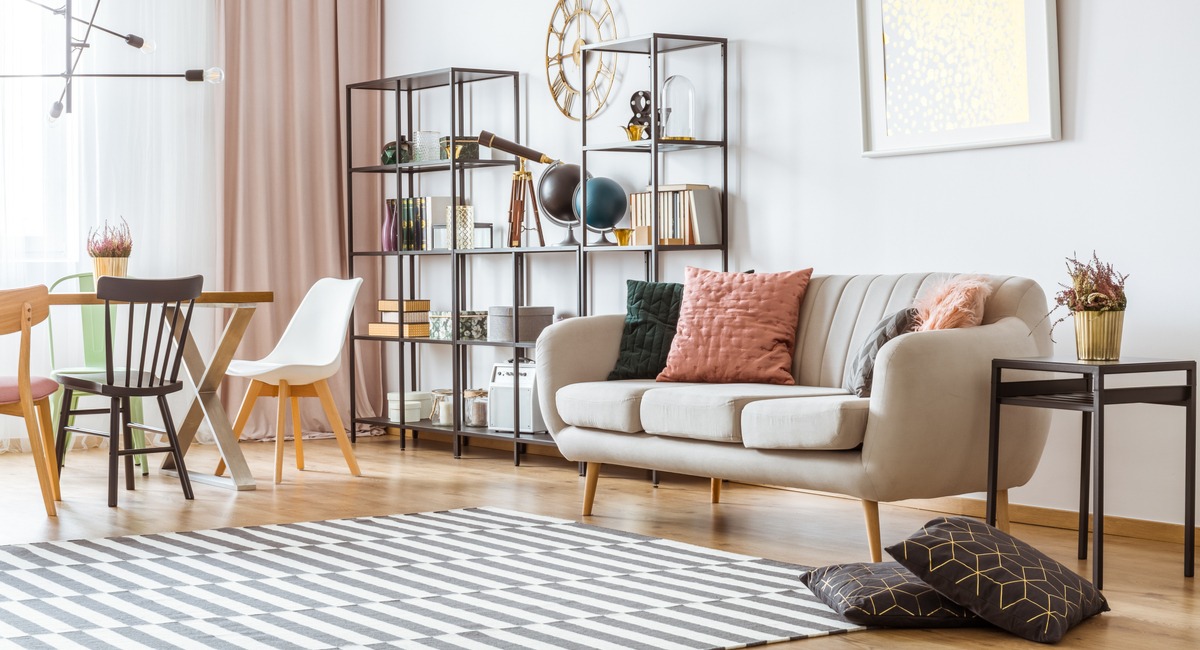 To make your room appear less unorganised, rearranging the room is the foremost thing to do. You can use a rug to pull a sofa and two chairs together that will make your room more cozy and organized.
Place furniture equipped with extra storage space, such as a dresser or open shelving unit, that can be utilised for placing home accessories.
Clear out unwanted objects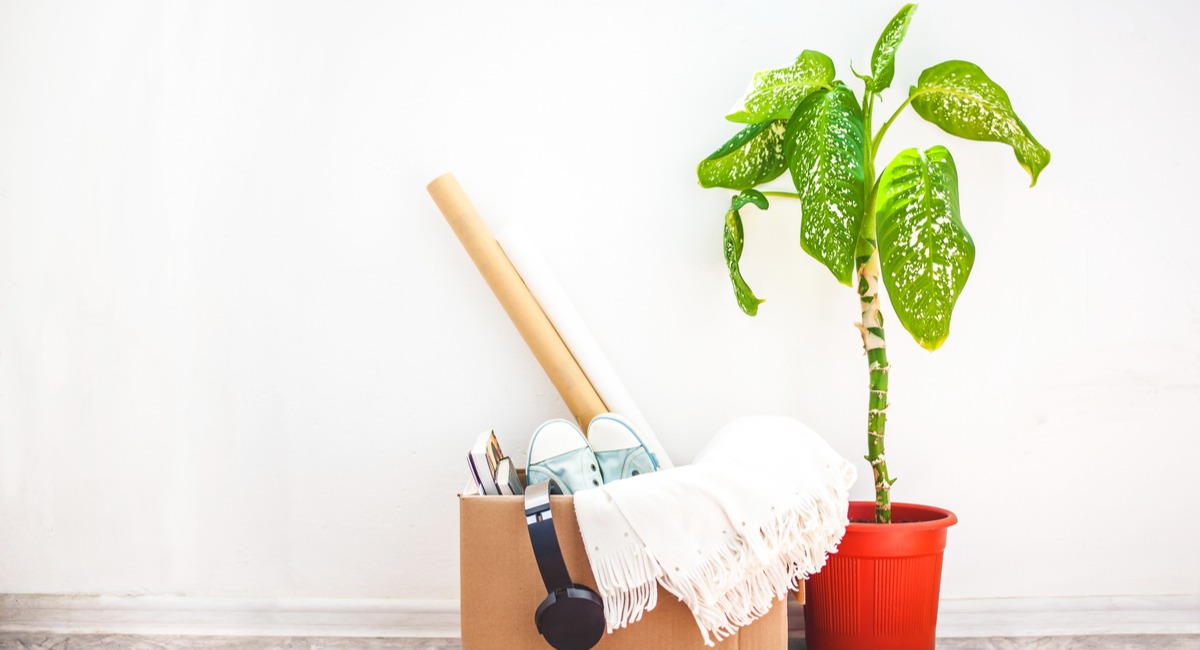 You have the internet for viewing archives of old content, do net let the print version clutter your apartment, bid adieu to old magazines and newspapers that are no longer in use. If you have an expired makeup that has probably dried but is no longer usable throw them away.
Organise your Kitchenware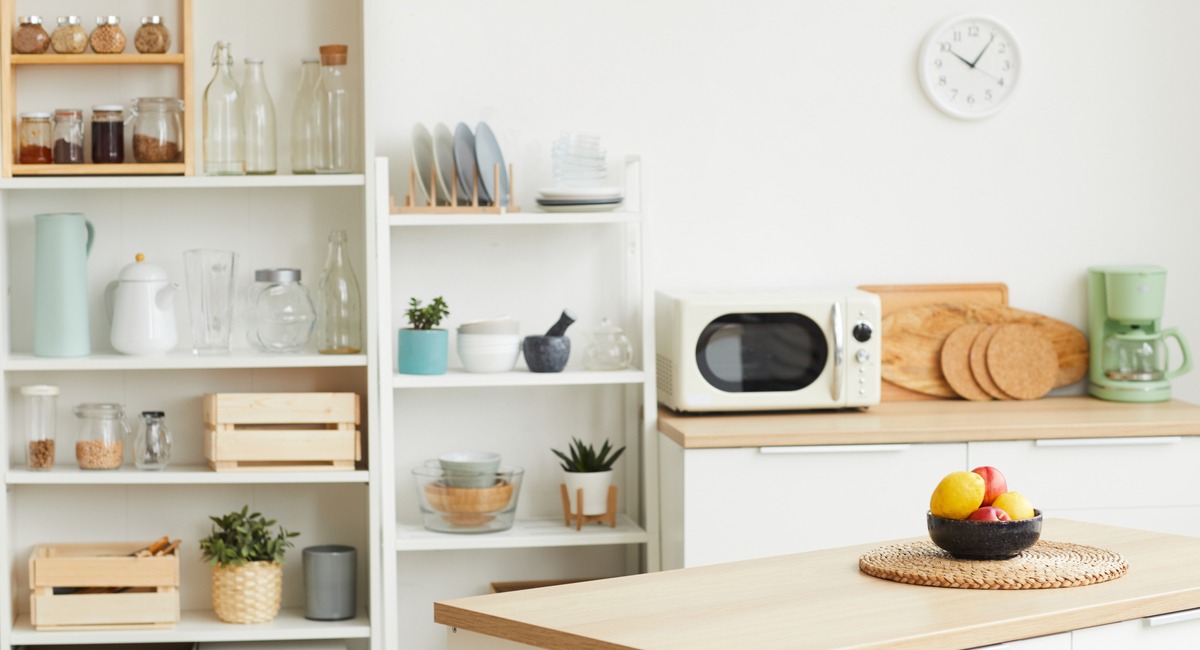 Ever thought of decluttering the unwanted overused utensils from your kitchen? It's always the best idea to get rid of such items or maybe donate it to someone in need. Make a dedicated shelf for each type of food so that it is easier to find something and everything looks well organised.
Moreover, if your sink is piled with dishes, your entire kitchen will look cluttered and messy. Always make it a habit to clean the dishes in the sink every day and keep them in a separate place. This also makes your kitchen look much tidier.
Find a dedicated space for your shoes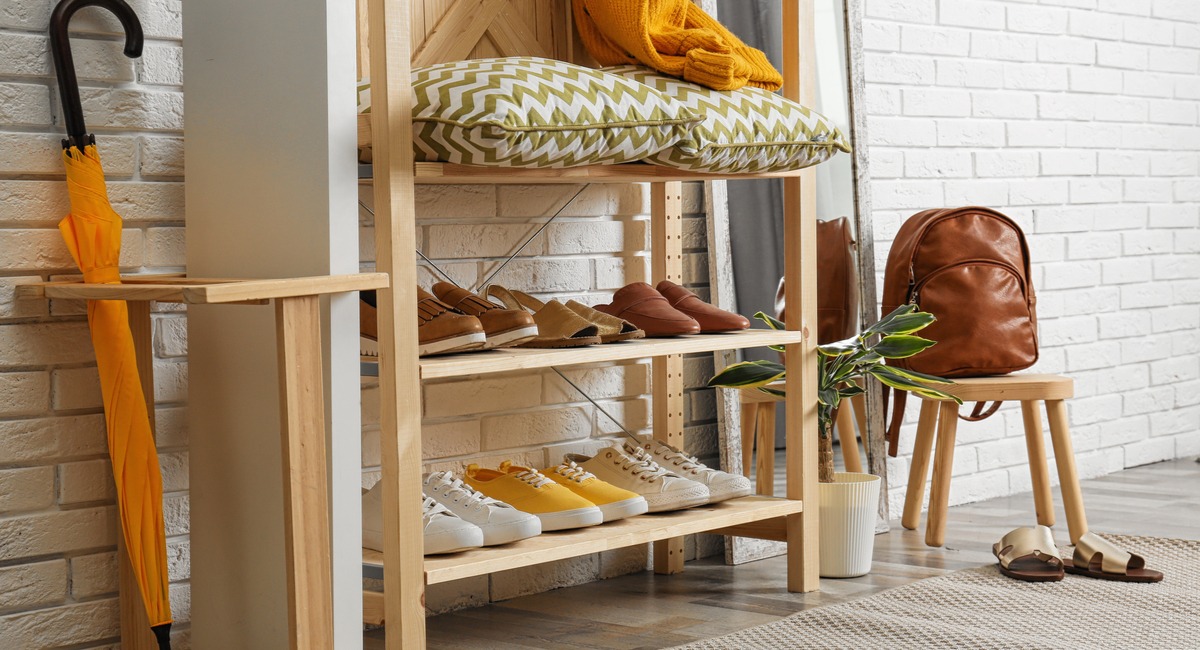 Instead of having your shoes scattered all over the house, it is always a good idea to get a shoe organiser for your closet. Keeping your shoes in the same place is also a way to make sure you can see every pair you own and rotate them more often.
Once you have cleared all the clutter from your home, you will find it much easier to find things you need. Always make an effort to clean your house regularly and make your home a breathable space to live.