Noted Chinese investment conglomerate, the Fosun Group, has received the majority stake in a property development platform that has been formed by the realty developer Ahuja Constructions. This deal has been executed for Rs. 800 crore and there are options for further investments to be made as well. This kicks off the activities of the Chinese developer in the ever-growing property market in India.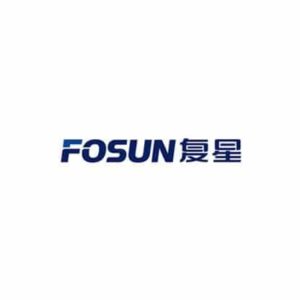 The deal is significant as it will have pure equity transactions and there are plans by the group to invest up to 2500 crores in the venture in the next 3 years. The Chinese property giants consists of Wanda Group, Country Garden, China Fortune Land Development and Fosun Group and almost all of them have been considering investing in India for the past couple of years. However, not getting access to large sized projects was also an issue and there had been no significant progress until now.
Key details of this pioneering deal
Out of the 800 crores mentioned above, Fosun alone with invest 400 crores for the ongoing operations and two new properties would be acquired in Mumbai's Malad and Chembur. The finances would be raised through sales and if necessary, through debt, according to one of the insiders on the deal.
Both Fosun and Ahuja Construction will work together to expand the business philosophy and would be collaborating on areas like retail, offices, logistics and of course, residential development. Considering the business environment is somewhat slow at this time, there are plans to acquire more prime projects within the next one year.
The expertise of Ahuja Construction on slum rehabilitation and turning the same into affordable housing projects, apart from society redevelopment and land acquisition are key factors which appealed to Fosun Group. The group had been on the lookout for a partner in India with expertise in these matters and now that they have found one, they will be making the investment through the real estate arm Fosun Hive, headquartered in Shanghai.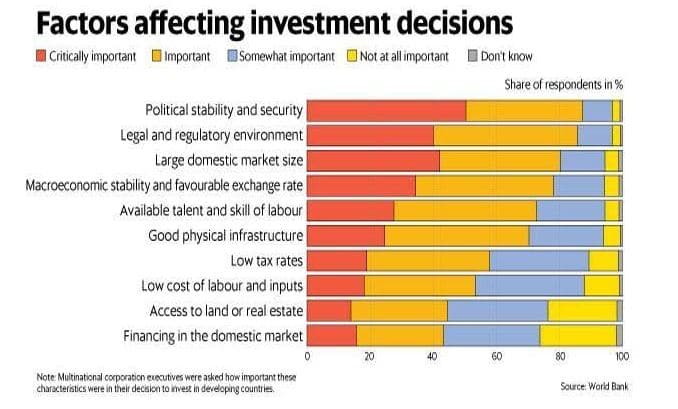 Fosun is looking at other opportunities apart from the Mumbai market and they are also targeting Bangalore and Delhi-NCR. However, the officials related to the deal do not want to talk about the deals now as it is too early to comment. As far as Ahuja Constructions is concerned, they are bringing large affordable housing and slum rehabilitation projects into the forefront. The company alone has 10 million sq. feet of space currently under construction across seven projects that are located in Bhiwandi, Ambernath, Mumbai's Worli, Pali Hill, Sion, Malad and Oshiwara areas.
The projects in the outskirts like Ambernath and Bhiwandi will be aimed towards the masses and would be more volume oriented while the city proper properties would be adding value to the portfolio because of their high profile nature. As far as Fosun Group is concerned, it is one of China's largest privately held investment conglomerates and they are involved with pharmaceuticals, real estate financial services, infrastructure and hospitality, with business ventures in Japan, Europe and South America. The group has also acquired a stake in Gland Pharma, a Hyderabad based company, for 1 billion dollars in 2017.
How India is perceived by International Real Estate Developers:
Leading international real estate developers have always wanted to invest in India but recently, due to the slump in global markets for the last couple of years, nothing substantial came of it and there were no major lucrative opportunities. However, there has been a renewal of interest and investments across various sectors have increased. The scene is set for Indian residential, commercial, industrial, logistics, retail and warehousing segments to see a major surge again.
Foreign Investment in Recent Times:
·        In August 2019, Sumitomo Realty, a Japanese property firm purchased a three acre plot in the Bandra- Kurla Complex in Mumbai.
·        Australian firm LOGOS acquired stakes in warehousing sector.
·        Assetz, a Singapore based company invested in logistics.
·        Danube Homes from Dubai invested in home interior services.
According to industry experts, recently, there has been a surge in investments from foreign investors and many big firms are becoming more and more active here. These include:
·        Trump Organization, which has acquired properties in Pune.
·        Emaar Group of Dubai, famous for building Burj Khalifa.
·        Risland Holdings from Hong Kong, which develops commercial hubs, office spaces and townships.
The question is that since the cities are already full and the local real estate developers are themselves battling a slowdown, how well are the foreign developers going to perform?
It has to be mentioned that the Indian developers are stuck with liquidity issues and there is a prevailing need for suitable housing supply. Several projects have been stalled midway due to cash crunch and the number of unsold properties is increasing.
Buyers are lacking confidence to invest more and this is where the international players come in. Just like retail, it is expected that the foreign names will instill confidence among the buyers as well. It has also been seen that the foreign names instill a sense of security because as far as business ethics and professionalism are concerned, they are deemed experienced and reliable.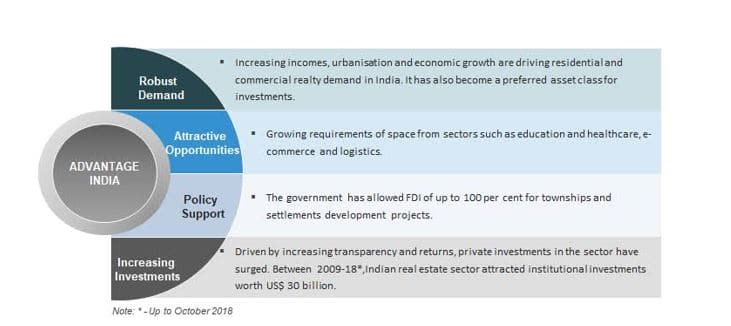 Key market aspects to be noted
Also, there are various asset classes within real estate that are still rising and have high potential for growth. The return on investment is also expected to be quite high and can be anywhere between 10 to 14% in some locations. There are student housing, logistics and warehousing, co-working and co-living segments that are witnessing growth and they are only the tip of the iceberg. As India is the fastest growing economy in the world, it is also on the verge of overtaking China. Certain policies have undergone changes and new policies have been made for making the market more conducive for the international players.
As of now, it seems everyone wants to be a part of the growth story in India and the first quarter of 2019 alone saw 32 million sq. feet of occupiers across various sectors. This is what the country saw in 2013- 2014 last and with RERA being implemented, certain regulatory issues have also been dealt with. It has also smoothened the process of trading.
It has been seen that much of the investment also happened in the commercial and warehousing sector. Residential real estate was considered more lucrative earlier and in 2015, there was a private equity inflow of $1.4 billion. Now the residential market has seen a slowdown. The interest in commercial properties has risen a lot and touched $2.8 billion in 2018.
The group based in Singapore known as Assetz, that has recently entered the residential and warehouse space in November 2018, has shown interest in the co- living segment. There has been a massive start up revolution in Bangalore and the group is trying to focus on a business model there to form the right partnerships. Assetz also feels that the IT sector has a lot of potential in Bangalore and about 47.4% highly educated migrants are currently living in the city. The socio- economic metrics of the city have also placed it in the path of growth.
The warehousing sector is another sector that is being eyed and the other sector is co-working spaces. Logistics and warehousing are also gaining prominence fast among the buyers. The thing is that this is something new for the international brands as well and they are being very cautious about their business model as well since they clearly do not want to start with losses. Most of them will also look towards the fringes of major cities and not in prime metro or Tier I city locations where prices are comparatively higher.
The Key Take-Away
It has been estimated that the real estate sector in India will see high interest from global investors putting in long term capital over the next five years. The improved regulations and reforms have definitely added to the appeal of Indian real estate and smoothened the demand and supply balance.
Although there are still challenges to be faced, most foreign investors agree that India is still a healthier market than many other global counterparts and a growing economy will obviously meet with some shortfalls. Investors are also willing to look beyond rent-yielding office assets and are betting on demand based sectors like logistics, data centers and others. 2019 should witness high investments, with the largest share reserved for office space while residential, logistics, warehousing and new-age segments like co-living and co-working should also witness increased momentum.