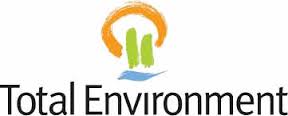 Total Environment Developers is a leading name in the Bangalore real estate market and aims at offering unmatched living spaces that are futuristically designed and are intrinsically inspiring and sensitively crafted to the needs of occupants.
The portfolio of Total Environment properties encompasses multiple landmark residential projects in Bangalore. Total Environment Builders was the first to introduce the concept of cantilevered terrace gardens with apartments in the year 1997 which has now become a crucial part of almost all projects helmed by the company and these gardens now include wood decks and water bodies along with landscaping and pergolas covered by creepers.
Total Environment Realty is perhaps the sole realty organization/one of the very few such companies in India that enables customization of every little detail by home owners as per their tastes, preferences and lifestyles. All Total Environment projects are built by an integrated team from concept to final completion with a high level of interaction between construction, business development and design teams. The company also works with master craftsmen from other parts of the country including metal fabricators from Maharashtra, carpenters from Gujarat, steel barbenders from Bihar, formwork and shuttering carpenters from West Bengal and floor and tile laying masons from Rajasthan among others. The company's promoters are qualified professional architects from the best institutions in the country.
Why Total Environment?
The company works with the finest craftsmen from other states and cities and focuses on creating futuristic living spaces with add-ons like beautiful terrace gardens, pergolas, water bodies and wood decks. The company makes use of the best technologies and thrives on an out of the box approach towards development. The company aspires to create productive living spaces and this can be seen in all Total Environment residential projects. The company aims at partnering up with customers in a complete bypassing of conventional industry dealings and perceptions with a view towards making the entire property buying experience full of warmth and happiness. Customers can fully customize their textures, colors and materials for walls, floors and work-tops.
The proprietary software of the company offers coordinated options for wall paints, skirting, veneers and flooring among other aspects. The eBuild proprietary online tool helps customize almost every aspect of one's home with several themes, colors, layout options and styles on offer. Cost and feasibility information is also available here while in-house company consultants also offer guidance and assistance all throughout the process.
The company aims at the creation of physical environments that are completely in sync with their natural surroundings. The company makes use of exposed finished form concrete and wire-cut bricks among other innovative materials for better aesthetics and maintenance free living. The company offers state of the art home automation systems along with impeccable finishing quality along with best RCC technologies. Total transparency and long term customer relationships are key thrust areas for the company.
Major Projects
After The Rain- This landmark residential project is located at Yelahanka and comes with natural materials, intimate and expansive spaces, premium amenities including a tennis court, swimming pool, gymnasium, library with a coffee shop and a lot more. This project offers luxuriously designed four bedroom villas that are completely in sync with nature
Windmills of Your Mind- Located at

Whitefield

, this premium residential project spreads over 24 acres of lush parkland and offers villas, triplex and duplex homes and other apartments. There is a sky walk at the 20th level in addition to several other premium amenities and facilities
Pursuit of a Radical Rhapsody- This landmark project is located at Whitefield and comes with premium amenities and facilities for residents. There are lake facing apartments, terraced apartments, villas and circular apartments in addition to lush natural greenery and nature friendly layouts