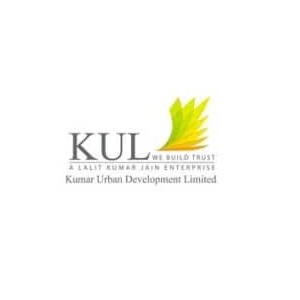 Kumar Urban Developers Limited is a leading real estate company and one of the oldest in the country with operations in cities like Mumbai, Bangalore and Pune. Kumar Urban Realty offers a value system that spreads across all aspects including design, quality, customer service and construction.
The portfolio of Kumar Urban properties includes residential and retail spaces across all industry segments in addition to big ticket shopping mall and SEZ projects both on lease and outright bases. The company also takes up turnkey and bespoke projects for commercial purposes. The Kumar Urban Group has also diversified into education and healthcare. The company has a significant presence in Pune and has developed several mega projects here along with projects in hill stations like Panchgani and even in Bangalore. The company has developed several acclaimed townships over the years.
Kumar Urban Realty was founded by the Late Shri. K.H. Oswal in the year 1966. The company was one of the first players to take the corporatization route in the 90s and became known as Kumar Urban Builders or KUL thereafter. From big ticket residential townships to mass housing projects to even single buildings, the company has developed almost all types and categories of structures over five decades.
Why Kumar Urban?
All Kumar residential projects are built on the basis of adherence to stringent quality standards. The company is an ISO 9001: 2008 certified organizations and has also earned the OHSAS 18001: 2007 certification for quality, health, safety and environment management systems. The company continually upgrades its infrastructure and technology for superior project development and follows stringent environment friendly policies.
The company makes use of the latest technology and has a skilled and professional team helming projects. The company offers housing solutions in almost all market segments and believes in progressive and futuristic design above all else. The company believes in sustainable development and makes use of anthropological engineering methodologies whereby human needs are understood and analyzed before being implemented through top class engineering. The company also specializes in developing green buildings. The company also believes in top notch customer service as one its pillars in addition to experience and overall expertise. The company offers top class project execution, quality after sales service and a customer centric outlook.
Major Projects
There are several landmark Kumar Urban projects that have been developed over the years and the list also includes numerous Kumar Urban upcoming projects as well. Here's taking a look at a few of them:
Kul Nation- Located at Kharadi Annexe in Manjri, Pune, this landmark project is an integrated township spreading over a massive 103 acres and offers all conceivable amenities and facilities to residents
45 Nirvana Hills- Located along the Karve Road, this project is the tallest residential tower in Pune and comes with numerous premium amenities and facilities for residents
Kul Utsav- Located at the Katraj-Kondhwa Junction, this prime residential project is a path breaking and massive residential community that offers abundant natural greenery and several attractive amenities