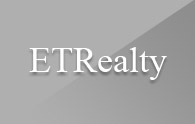 Shabbir Arsiwala's family has lived for 100 years in a prime area of Mumbai in a noisy, two-room apartment he calls "foul-smelling and claustrophobic," where a bucket placed along the peeling-paint-flecked walls collects dripping water and blue plastic sheeting keeps out rain. Soon, the 69-year-old former owner of a glass shop and his family will get a new, bigger home for free in one of 17 gleaming residential towers in India's largest-ever urban redevelopment project.
"I am happy we will be getting new homes," said Arsiwala, who with his wife, son, daughter-in-law and two grandchildren will move to nearby temporary housing while their building is demolished then reconstructed in four or five years. "I want to live the balance of my life in peace."
The area, known as Bhendi Bazaar, will rehouse 20,000 people crammed into 250 crumbing buildings in a Muslim enclave in south central Mumbai, just north of the British-built train station formerly known as Victoria Terminus. Estimated to cost 40 billion rupees ($600 million), the project is attracting bids from local and international companies with experience in urban redevelopment. And it's being held up as an example for an India seeking to convert its centuries-old decaying housing into modern living.
The redevelopment is forecast to generate economic activity of as much as $4.8 billion and employment for tens of thousands of people over the next decade, according to Anand Laxmeshwar, a director at tax, merger and risk consultancy BMR Advisors Pvt.
Indian 'trendsetter'
"It is a trendsetter for all the cities in India," said Sambhaji Zende, chief executive officer of the state government's Maharastra Housing and Area Development Authority. "As for Mumbai, we will see other private developers also doing this, though the scale may not be as large as Bhendi Bazaar."
The transformation of a neighborhood of mostly Muslims is also being lauded as an example of communal cooperation in city where tensions between Muslims and Hindus has flared. The BJP-led state government has set up a so-called war room to clear hurdles in the way of critical infrastructure projects, including Bhendi Bazaar.
Construction Begun
Construction has already begun with the almost unanimous cooperation of residents—with about 70 buildings demolished so far and more than 1,700 families, or about half of the total, already moved to free, fully furnished temporary housing and awaiting the completion of the first towers by 2018.
A key reason for the acquiescence is that the redevelopment project is being carried out as a philanthropic and religious endeavor: by the Saifee Burhani Upliftment Trust, a charity set up in 2009 by the late spiritual leader of the area's Muslim Dawoodi Bohra community. The trust, while still in the process of choosing a developer to complete the complex, started on the construction in January.
The Trust contracted local developer Capacit'e Infraprojects Ltd. to develop the first of the towers and New Jersey-based Tricone consortium for another under its supervision until it finishes the process of choosing a final developer.
Bhendi Bazaar got its name from the shortened form of the area "behind the bazaar" of Crawford Market during the British colonial period, and it offered dormitory-style homes to male migrant workers on the docks of the nearby port of old Bombay. As the city's flourishing trade and textile mills grew, laborers started bringing their families to live in these single-room units. Gangs operated in the area in the 1970s and '80s, and one of the country's most-infamous gangsters, Dawood Ibrahim, linked to the Mumbai bomb blasts of 1993 and currently on India's most-wanted list, resided in Bhendi Bazaar.
Unsafe, Unfit
Today, more than 80 percent of its buildings have been declared unsafe and unfit for habitation. The sprawling residences made of wood and brick are "affected by structural weakness," the "size and state of the roads makes it almost impossible for vehicular traffic to move, lack of footpaths and congestion makes it a challenging prospect to even walk," and "outdated sanitation and inadequate fire and safety measures leave the population very vulnerable," according to the Saifee Burhani Upliftment Trust's website. "Visitors are met with heaps of rubbish and rodents scurrying around. A once resplendent neighborhood is slowing being gripped in the throes of decay."
The Trust has gotten residents to sign over 220 of the 250 buildings. The developer ultimately chosen to complete the project will be granted 20 percent of the land to sell privately in exchange for building the towers with new homes and shops for all the current residents, according to the trust's CEO Abbas Master.
"Wherever there is change there is reluctance," said Master, an engineer who has worked in construction in the U.S. and around the world and returned to India a few years ago. "Generally people don't have faith in developers. Here they had full faith and it helped."
Bigger homes
It also helped that the Trust is providing a minimum of 350 square feet to residents for free, as well as free housing in the interim, as it wants to improve their living conditions, he said. The minimum required by the government for this type of development in Mumbai is 300 square feet.
"Nothing was thought or tried on this scale before," said Master. "It will set a model for others."
About 5 to 10 percent of tenants are still holding out, Master said, and the state government will help acquire the remaining if they can't be convinced, he said. Some residents protested the temporary relocation of certain shrines and planned a march that was later called off after meeting with Trust officials who assured them the shrines would be functional during the redevelopment.
Horror stories
Typically in Mumbai, getting residents to agree to vacate their homes while they're being redeveloped can involve years of negotiations with people unwilling to leave. A developer needs 70 percent of residents to sign over consent in order to get permission to build. Squabbling families, reluctance from landlords and tenants, a laundry list of official permissions and suitable profit margins put such development efforts to the test.
"Tenants and homeowners have extremely low levels of trust in developers, and the horror stories are plenty," said Laxmeshwar of BMR. "The problem with the country as a whole isn't with the planning and thinking, but in implementation."
At Taj Icecream, a 125-year-old shop that got its start when the British imported ice to India, the owners say they are confident the Trust will deliver on its promises. The Taj has been operating from a small, sparse 250-square-foot shell in a by-lane of Bhendi Bazaar among the many eateries that dot the streets. Mustafa Icecreamwala, 39, is planning his own makeover.
A gift
The ice cream shop plans to split into two. There will be a "modern, better version" run by Icecreamwala, with snacks and factory-produced ice cream from other sellers, and the other manned by his uncle carrying on the century-old, hand-churned style, he said.
"His holiness has given us a gift," said Icecreamwala, referring to the late Syedna Mohammed Burhanuddin, the religious leader who planned the revamp before his death in 2014. While he and other residents had refused smaller developers seeking to combine two or three buildings, Icecreamwala said they couldn't refuse the leader.
"This project is a boon for everybody," he said. "My children, their children will stay in peace. Their future will be much better."
Economic vibrancy
The project will change the contours of Mumbai and show other cities that redevelopment is feasible, said Adil Zainulbhai, former chairman of the India unit of consultancy McKinsey & Co. and a trustee of the Trust.
"Ultimately such projects add to the economic vibrancy of a city," Zainulbhai said in an e-mail. "It is ideal for a community-based organization to execute such projects, but private developers could also do this."

Source: ET Reality Residential