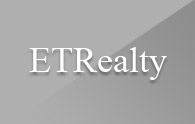 GURGAON: Haryana government is going to formulate guidelines and policy parameters for establishing of Green Field Smart Cities (GFSC). For this Department of Town and Country Planning (DTCP) has invited expression of interest (EoI).
The guidelines and policy parameters will be developed in accordance with the Smart City project of union government. Green field development is one of the components of smart city under which more than 250 acre of open land is developed using innovation planning and implementation to create smart living space.
Elaborating about the need for formulation of guidelines, senior town planner Jitender Sihag said currently urban development is being carried out through agencies like Huda, HSIIDC and private developers but there is need for new guideline to create smart living space. "Under GFSC more than 250 acres of open area will be developed," said Sihag adding that guidelines and parameters to formulated for developed of this area.
DTCP grants licences on vacant areas in the conforming land use zone which are part of new development proposals of the notified Final Development Plans. In certain cases, the area of the licenced granted colonies become more than 250 acres through grant of licence for an additional area. Although, the department has policy parameters for setting up of residential plotted or group housing, commercial, industrial and IT colonies but it does not have set policy parameters for the development of such Green Field Smart City. "Keeping in view the thrust of the union government for development of Smart Cities, there is need for formulation of guidelines and policy parameters for planning and development of Smart Cities in the state through private sector," he pointed.
The guidelines will be formulated in accordance with the existing rules of state. New guidelines and parameters will have location of Green Field Smart City in land use proposal of Development Plan, permissible density of population, permissible FAR & its distribution, percentage of land uses and their distribution vis-à-vis ROW of abutting road, type & quality of infrastructure i.e. internal development works viz. water supply, sewerage disposal or management, energy generation & distribution including street lighting, storm water treatment & disposal, horticulture/ landscaping & solid investment etc.
Along with this it also have details of transport network or connectivity including traffic signalling, community facilities and open spaces as per norms. Besides it will also suggest amendments in Act or Rules if required and suggest development model or parameters.
A committee of official will scrutinise the EOI flowing applicants will be short listed on the basis of technical bids. The shortlisted applicants will have to make presentation before the committee if so desired. "Successful applicant will be decided after considering the technical and financial bids, however, final outcome can be decided through negotiation also, if required," he pointed.
Source: ET Reality