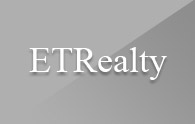 By: Andrea Hopkins
OTTAWA: Canadian home prices rose in October as continued strength in Ontario, the most populous province, offset the first decline in Vancouver in almost two years, the Teranet-National Bank Composite House Price Index showed on Tuesday.
The index, which measures price changes for repeat sales of single-family homes, showed national home prices rose 0.3% last month from September and 11.8% from a year earlier.
The monthly gain was not very broad-based, with prices rising in only six of 11 markets surveyed. They rose 1.2 percent in Toronto, Canada's largest market, and 1.4 percent in nearby Hamilton, with smaller increases in Quebec City, Calgary, Winnipeg and Victoria.
As expected, prices fell in Vancouver, which felt the impact of a 15 percent foreign buyers tax imposed in August. The 0.6 percent decline from September was the first monthly drop in 22 months.
Canada's long housing boom is gradually cooling region-by-region, with only Ontario still boiling, but concerns about a possible U.S.-style collapse continue amid signs of overbuilding and unsustainable increases in household debt.
The jump from October 2015 marked the ninth consecutive month of acceleration and the largest 12-month increase since June 2010.
Vancouver led the annual increase, up 22.5 percent, while prices rose 17.9 percent in Victoria and 17.4 percent in Toronto.
Prices fell from a year earlier in Montreal, Quebec City, Edmonton and Calgary, which was down 3.6 percent because of the impact of the slumping oil market. (Editing by Jeffrey Benkoe and Lisa Von Ahn)
Source: ET Reality Residential