A lot has been written about small living room décor but no list is exhaustive. If your living room is small yet cramped, you won't feel like spending your quality time with your family there. You just can't wish away that creepy feeling the moment you step into the room finding the walls and furniture pressing in making you feel claustrophobic. There is magic created if you follow the tips and tricks to transform your small space into a stylish and expansive oasis of a chill zone where you, your family members and guests can just sprawl out and relax. Once you are done, you'll feel least inclined to step out of this place.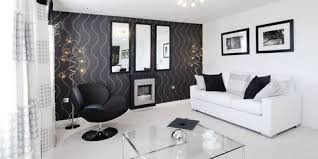 Let there be light pouring in
if you are fortunate enough to have natural light streaming into your living room for god's sake don't block it with heavy curtains drawn in. You will spoil the show and mess up with the magic of natural light making space feel airier and more open. So, don't fiddle with the way things are naturally and spoil the show. If there are no large windows and plenty of sunlight, you can always choose lighter shades to maximize the light available. You can use semi-sheer shades to give that effect.
Go ahead with making bold statements unabashed in a small space. You can easily distinguish between clutter and curation to create those dramatic design moments. These moments are the moments of truth to you that you will cherish ever after. An over-the-top chandelier is capable of creating that elusive contrast and intrigue.
You should choose a large rug. Make it a colourful family room. A large rug in a bold pattern is the way that makes the room appear bigger and accommodative. A large rug doesn't break up the floor visually like the smaller rugs often do. It will anchor the space and give you ample scope to design the remaining parts of the room around. Corner sitting arrangement will be a great idea getting you more out of available space.
Let there be cosiness and comfort. The smallness of space will let you feel cosy about it and there is so much psychological well-being coming into the eco of the room. The sitting arrangements could be intimate and you should select soft rugs to give you that snugness and warmth of love. Moreover, if it is a small family then nothing like it and if it is slightly bigger, all will learn to get along with the paucity of space.
You should pick lighter colours
The light colour will enhance the feeling of largeness at the same time it will feel so much relaxing and easy. You may paint the ceiling of the same colour to give the environ a sense of oneness and intimacy. You should buy furniture in a brighter colour that will contrast with the lightness of the colour.
Make your living room multi-purpose
If there is no separate study, office, family room, etc. you can create a combination of all these with apt furniture design and planning the space accordingly. It will serve all-purpose, both practical and spiritual.
Use high ceiling to your advantage
You can use the height of the ceiling to your benefit even if the ground is constricted. You can accentuate the ambience with tall windows, high curtains and suitable wallpaper and all these will bring in a sense of being vibrant and a feeling of roominess. You should use simple curtains and let there be lots of air rush in ruffling the curtains that will add a different angle to the living space.
Large artwork on the walls will be eye-catching and not looking cluttered. If you make it the focal point, your attention will not be drawn to lack of space.
A low sitting arrangement will further accentuate the height of the ceiling and there it seems like so much vertical space. You may add some small side tables and throw some pillows on the settee for lounging.
Also read : Living Rooms Design Indian Style