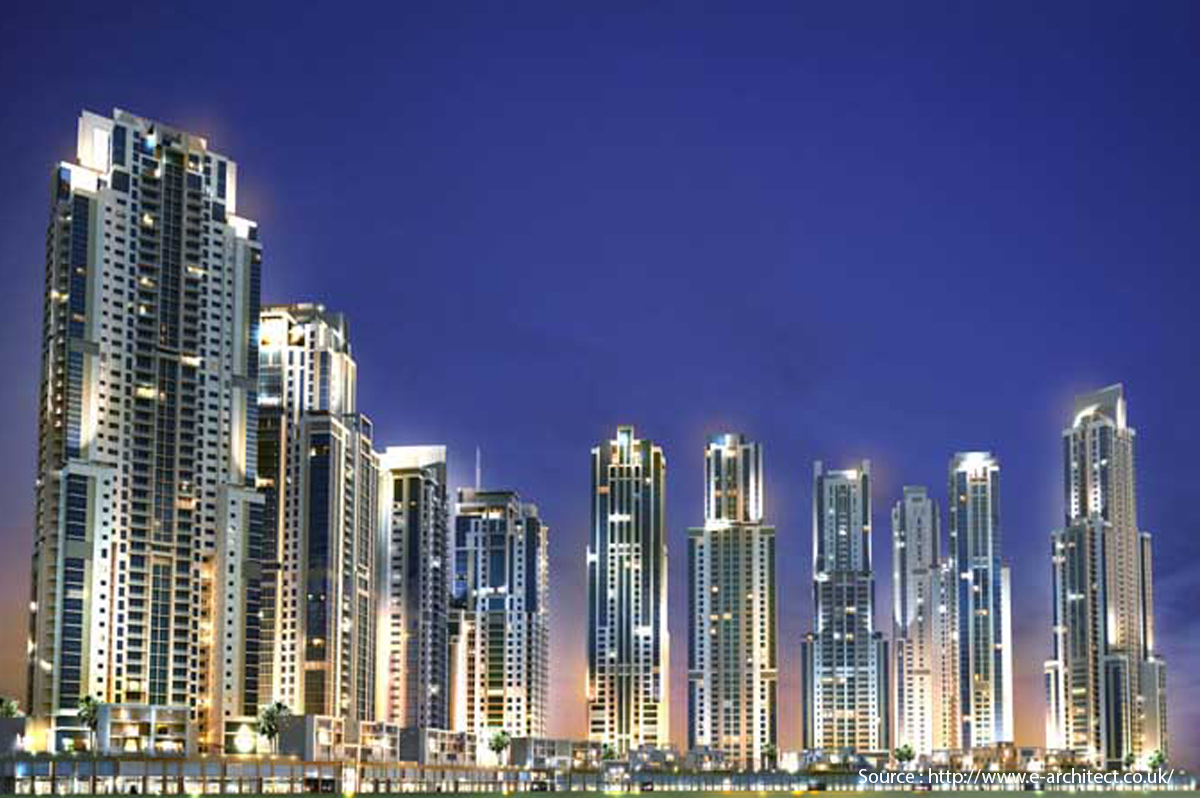 Key Highlights 
Business Bay is the Central Business District (CBD) of Dubai and comprises of range of business and residential clusters.
Still under construction, Business Bay is being built on the concept of city within city- a self-sustainable micro-market.
Developed on lines of Manhattan in USA, Business Bay is one of the bustling commercial market space in Dubai. Its proximity to Dubai International Financial Centre (DIFC) and Downtown Dubai further adds to its attractiveness.
Located on a sprawling area of over 4.36 million SQM, Business Bay has near around 240 towers offering commercial and residential options.
Growth Factors 
Dubai''s high GDP growth in the coming time is expected to drive demand for commercial space in areas such as Business Bay.
The under construction AED 2 (USD 540 million) billion, Dubai canal will run from Business Bay to Arabian Gulf traversing  Jumeirah. The canal will involve walkways, bicycle lanes and numerous food and luxury retail options. Once complete, it will attract 20 million annual visitors.
The workforce in nearby DIFC registered companies is expected to grow threefold and reach 50,000 by 2024. The surge in employment in DIFC will also drive residential markets in nearby places such as Business Bay.
RP Global has announced RP One tower in Business Bay – the second tallest tower of the Emirate costing AED 4 billion. Once complete, the tower along with the canal will enhance significance of Business Bay as a tourist destination.