Joka is fast becoming one of the rapidly growing residential real estate locations in Kolkata and is finding favor with home buyers looking for a well-connected yet affordable place to call home. Joka has been a frontrunner when it comes to residential sales volumes in Kolkata over the last year or so. In 2019, a large chunk of sales figures has come from the city's south-peripheral sub-market comprising of zones like Narendrapur, Sonarpur, Tollygunge and others. Joka, of course, has been a major contributor to the same.
What has worked in Joka's favor is the clear tilt in customer preferences towards affordable housing projects. Joka currently has comparatively affordable property rates hovering between the Rs. 2,500-3,500 per sq. ft. mark, making properties here more attainable for home buyers in Kolkata. The competitive rates aside, Joka is witnessing the development of several premier residential real estate projects and social amenities alongside. The proposed metro railway network will boost real estate markets tremendously here in future years upon completion as well. The announcement itself has transformed Joka into a happening realty hotspot in Kolkata.
Some vital things worth noting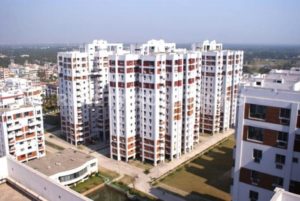 Joka has abundant supply of land for development, which explains the numerous residential real estate projects being built here. Several plots are also being sold in the property market alongside apartment units. There is huge demand for affordable housing below Rs. 40 lakh in peripheral areas of Kolkata and Joka is catering to this demand with abundant options. The proposed metro railway network and a slew of other infrastructure projects have also contributed towards enhancing connectivity over the years.
The Metro Railway is reportedly focusing on completing the stretch of the Joka Metro till Taratala near New Alipore and this may be opened in the first phase. Land acquisition and encroachment issues still have to be sorted out at various places including Mominpore, Majerhat, Behala Bazaar and Behala Chowrasta. The Joka-BBD Bagh stretch should give a booster dose to residential real estate in Joka and surrounding micro markets upon completion. Joka is still well linked to other parts of the city through the Diamond Harbor Road or NH-117 (4-lane) and the four-lane James Long Sarani. There are numerous buses that ply from Joka along with a well-developed network of autorickshaws and taxis among other commute options. Prime housing projects like Imperial Riddhi Siddhi and Genexx Valley have transformed Joka rapidly, leading to growth in social infrastructure including healthcare and retail facilities, fast food chains and a lot more.
Widening of the Diamond Harbor Road will be another positive development for Joka along with the establishment of a new bus route till Baruipur from Pailan. Joka is located approximately 30.7 kilometres away from the Netaji Subhas Chandra Bose International Airport while Park Street is 15.1 kilometres away from the area. Salt Lake Sector-V, the IT hub, is located approximately 25.4 kilometres away from Joka while the Tollygunge Metro station is situated 9.2 kilometres away from the area. New Alipore is 10.1 kilometres away from Joka while the Howrah and Sealdah railway stations are situated within an 18-19 kilometer radius.
Good social infrastructure fuelling realty growth in Joka
Joka has several leading super specialty hospitals and healthcare centers for residents including the ESIC Hospital, BMRI Hospital, Thakurpukur Cancer Hospital & Research Centre and the Bharat Sevashram Hospital. Reputed educational institutions like the M.P. Birla Foundation, DPS Joka, K.E. Carmel School, Vivekananda Mission School, Kendriya Vidyalaya Pailan, National Gems Higher Secondary School and Pailan World School are located nearby as well.
Retail zones like Reliance Trends in Thakurpukur, Pailan Bazar, Thakurpukur Bazar, the upcoming Genexx Mall, Bazar Kolkata at Amtala and upcoming Deluxe Mall, should also boost residential real estate greatly in Joka over the next few years. Several other restaurants, eateries and retail plazas are expected to develop in Joka in future years, offering higher convenience and comfort to residents.
As can be seen, residential real estate is on the upswing in Joka and the locality is well connected to major areas in Behala, New Alipore, Alipore and Tollygunge, among others. Once the metro railway network is established here, it will fuel better growth of real estate and property values will steadily appreciate. The widening of the Diamond Harbor Road is another positive step towards ensuring seamless transportation. With improving connectivity and social amenities, Joka will certainly herald a new dawn of residential real estate in the south-western zone of the city.
Also Read: