Ever envisioned what it would be like if gravity reversed for a day and you had to live in a home upside down? These quirky upside-down houses are sure to flip your head.  
Several popular artists around the world have constructed upside down houses that has completely inverted furnishings and décor. These gravity-defying homes, whether they are work of art, tourist destinations, or actual homes, have been catching the attention of the visitors because of their distinctive and modern design. 
Let us delve into these unique structures around the world that will surely make you look twice.
House of Katmandu, Spain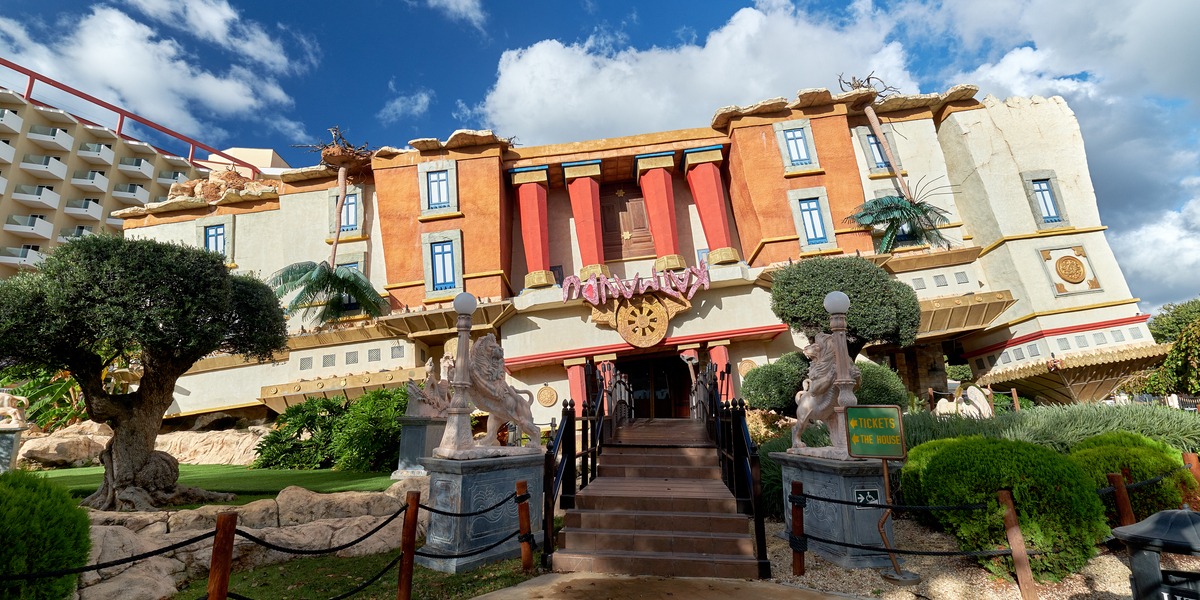 The house of Kathmandu is an upside-down house that is a part of a theme park complex exclusively designed for children and adults for indulging in fun activities. This interactive house is equipped with a wind machine that will blow you away, mini-golf for children, a 4D ride, a shooting game, and an array of even more fun interactive rides. 
The upside-down house of Transsenheide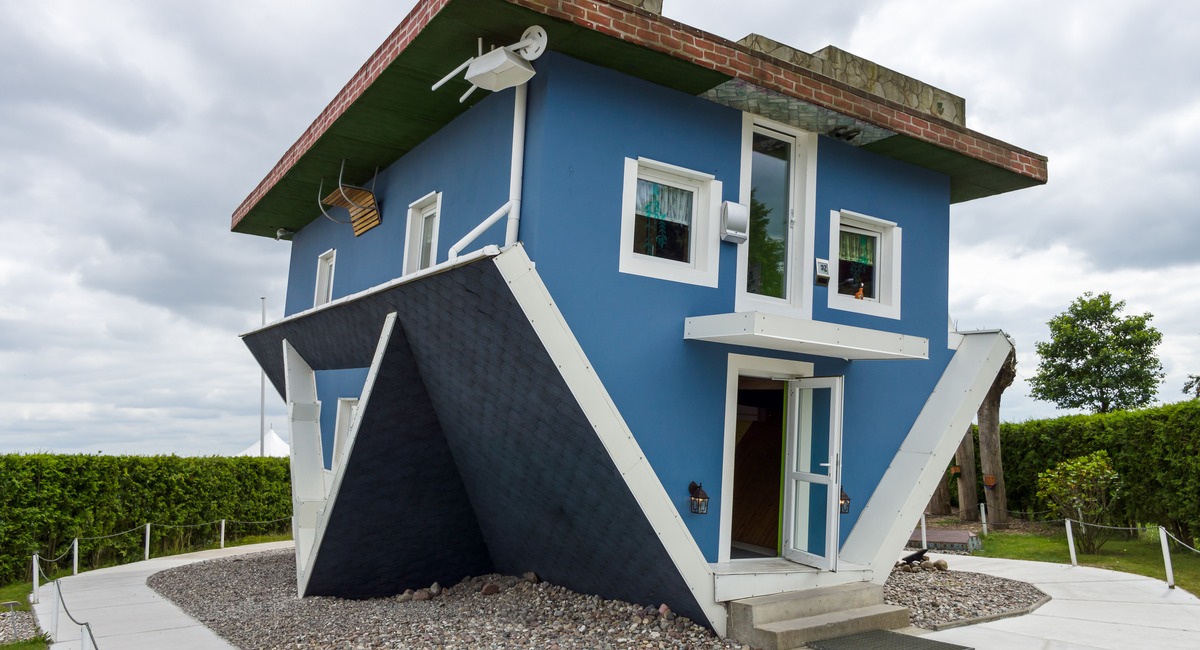 This upside-down house in Germany, also known as ''Die Welt Steht Kopf'', was built in 2008. The house allows visitors to see everyday household items in an entirely different way. Not just the exterior, but the interior of the house is also upside down. This includes everything in the interior from furniture, décor, rooms, and home accessories.
The upside-down house in Northern Poland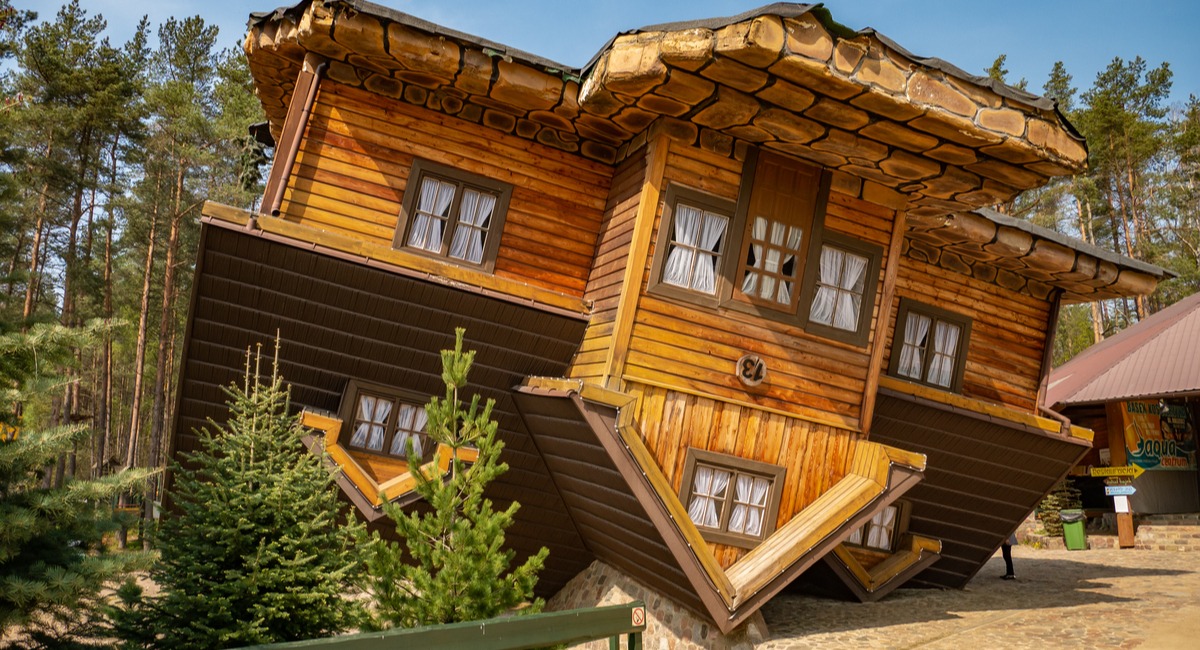 This gigantic upside-down house with stuff glued on the ceiling and nestled in an open-air museum has become a popular tourist attraction in Poland. The interior of the house is designed in the socialist style of the 1970s when Poland was under communist rule. This unique design evokes a dizzy feeling as the main entrance is through a roof and the visitors have to walk on the ceilings. 
Device to Root Out Evil, Canada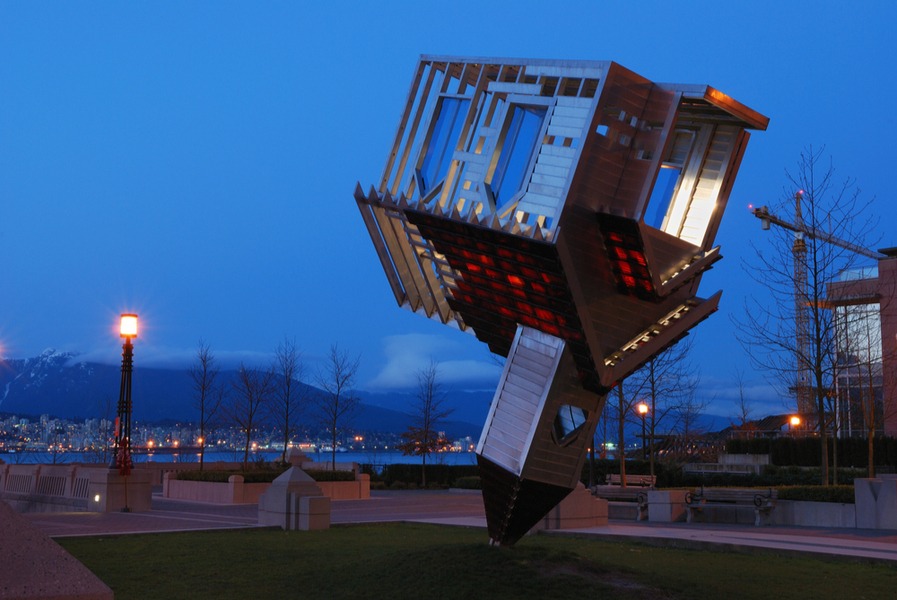 This house was constructed by an American artist Dennis Oppenheim, which was initially known as ''Church''. However, it was considered too controversial so the name was changed. This 7.5 m tall structure is fabricated from galvanized steel, perforated metal, and Venetian glass and wondrously balanced on the tip of the steeple, floorboards to the sky. 
White House, Batumi, Georgia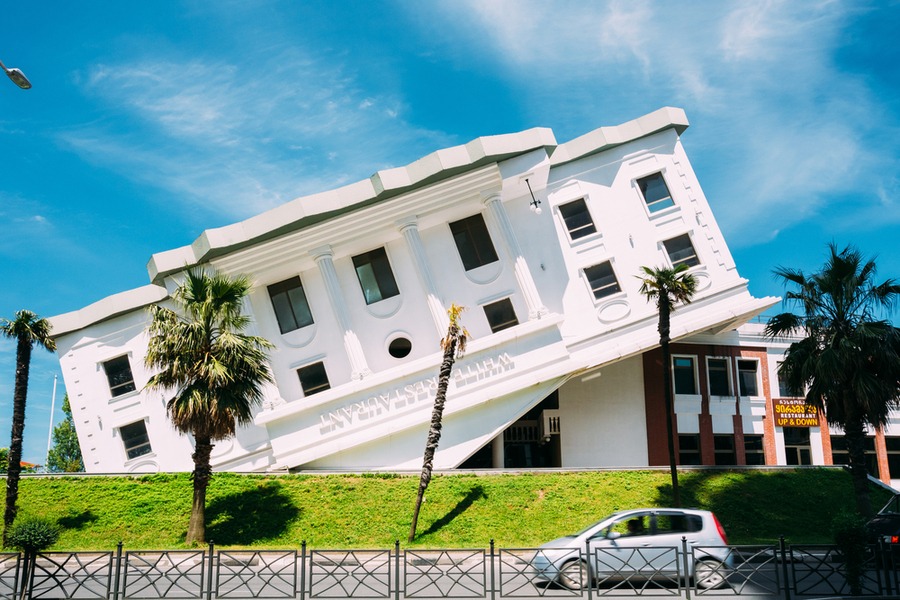 This upside-down house looks like a small version of the White House. It is located in Batuni and is a restaurant where you can dine out. This massive restaurant comes with three floors of dining and an impressive bathroom that has a shower where you can freshen up before the dessert. 
Wonderworks house in Orlando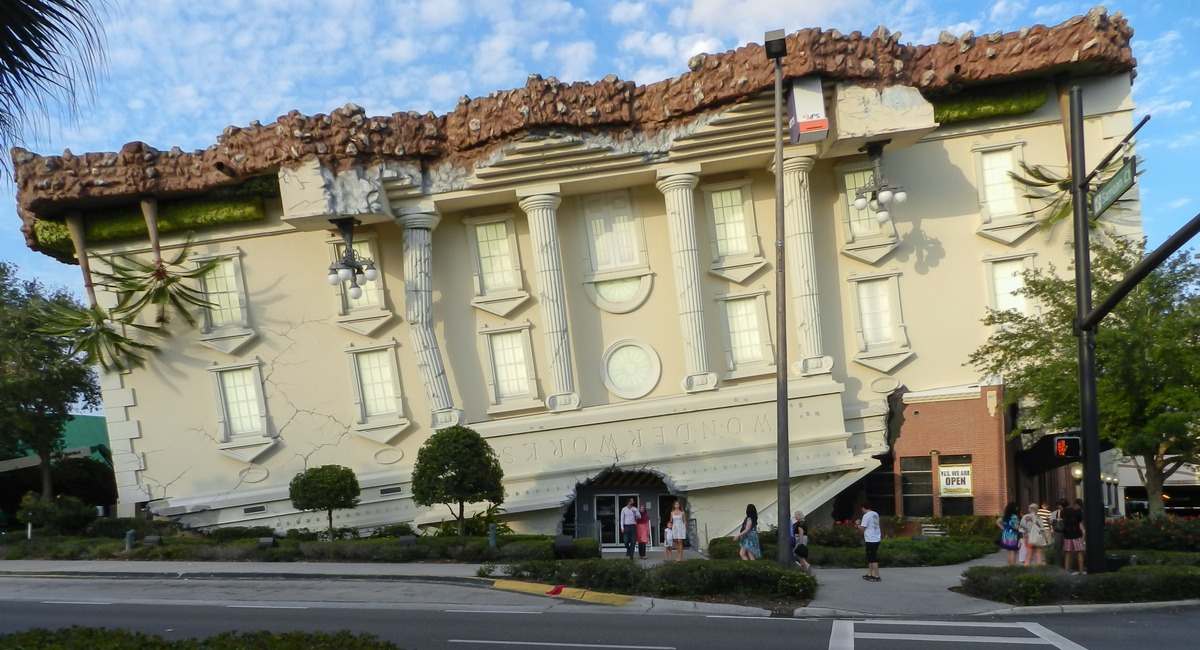 Wonderworks is an indoor amusement park that is designed in a way that it looks like the building is uprooted by a tornado and was then planted upside down. This unique white mansion is full of quirks and wonders that make it one of the most popular tourist attractions in Orlando. 
House Attack, Vienna, Austria
Nestled in the heart of Vienna, this modern art piece resembles a hut that has fallen from the sky and landed on the museum. The construction of this building was completed on the terrace and then was placed upside down on the museum with the help of a crane. 
London Livery, London
This house, constructed by a UK artist Alex Chinneck, was originally used as stables for horses and carriages in the year 1780. As of now this 4 storey upside-down building is left as an empty shell with a colorless façade and boarded up windows. 
Turkish Upside-Down House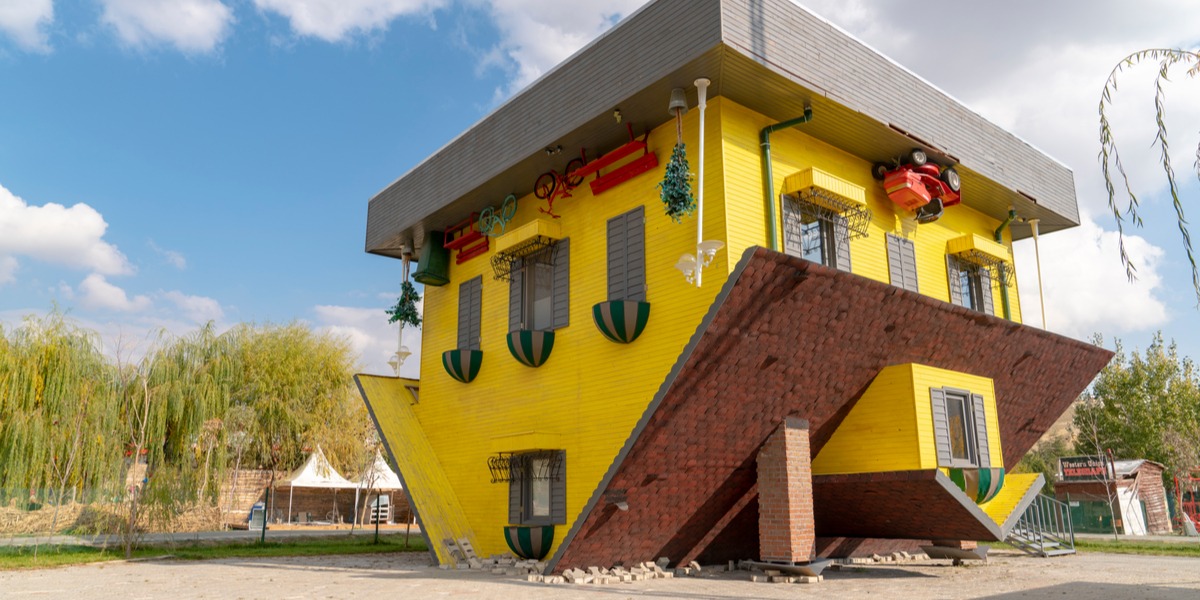 This Turkish upside-down house in the city of Antalya was constructed with the motive to attract homebuyers. Today this house is one of the most popular attractions for tourists in the Antalya region. This house's roof, windows, front door, and balcony are constructed upside down, so are the rooms and even the landscaping.
Germany's upside-down café and house
The Toppels' is a roadside coffee shop in the German town of Wertheim where coffee and beer are served in an inverted mug. This cafe is situated near the upside-down home that houses an inverted bathroom and bedroom, ceiling, kitchen including the furnishings. It is sure to flip your head with its wacky upside down design.